Entertainment
Aaron Rodgers Carried Off Field With Injury During First Career Jets Drive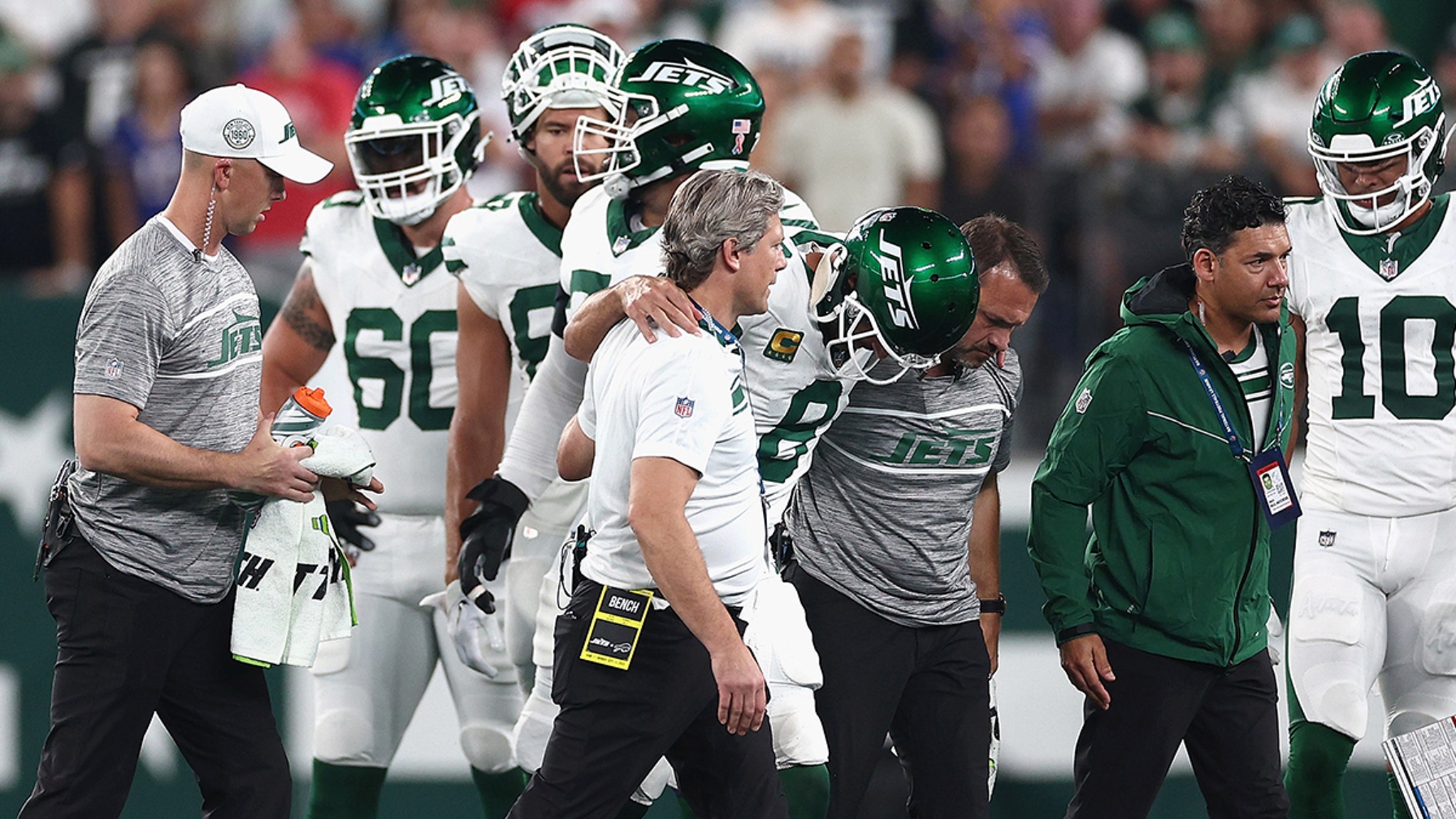 UPDATE
8:48 PM PT — Jets head coach Robert Saleh just met with media members following his team's improbable win over the Bills … and he said Aaron Rodgers suffered an Achilles injury and "it's not good."
UPDATE
6:15 PM PT — The New York Jets just announced Aaron Rodgers has been ruled out for the rest of the game … but the good news?? The QB's x-rays came back negative.
NFL superstar Aaron Rodgers went down with an apparent injury during the first game of his New York Jets career on Monday Night Football … bringing his big debut to a screeching halt.
Rodgers was getting drilled on numerous occasions as the Jets started their first offensive drive of the matchup against the Buffalo Bills … with several defensive players making their way to the backfield and knocking him down.
But just 6 minutes into the game, #8 took a hit from former first-round pick Leonard Floyd that would prove to be a major blow … 'cause even though he was initially able to get back up on his feet, he sat back down on the grass with a concerned look on his face.
Rodgers was then assisted off the field alongside medical staffers … and was later taken away on a cart as Zach Wilson took over under center.
Jets coach Robert Saleh told ESPN's broadcast team Rodgers appeared to have hurt his ankle … although the extent of the injury is unknown at this time.
It will be a huge bummer for the Jets if Rodgers is forced to miss time … as the team's acquisition of the Super Bowl champ had the entire league expecting a turnaround this season.
Originally published 6:02 PM PT