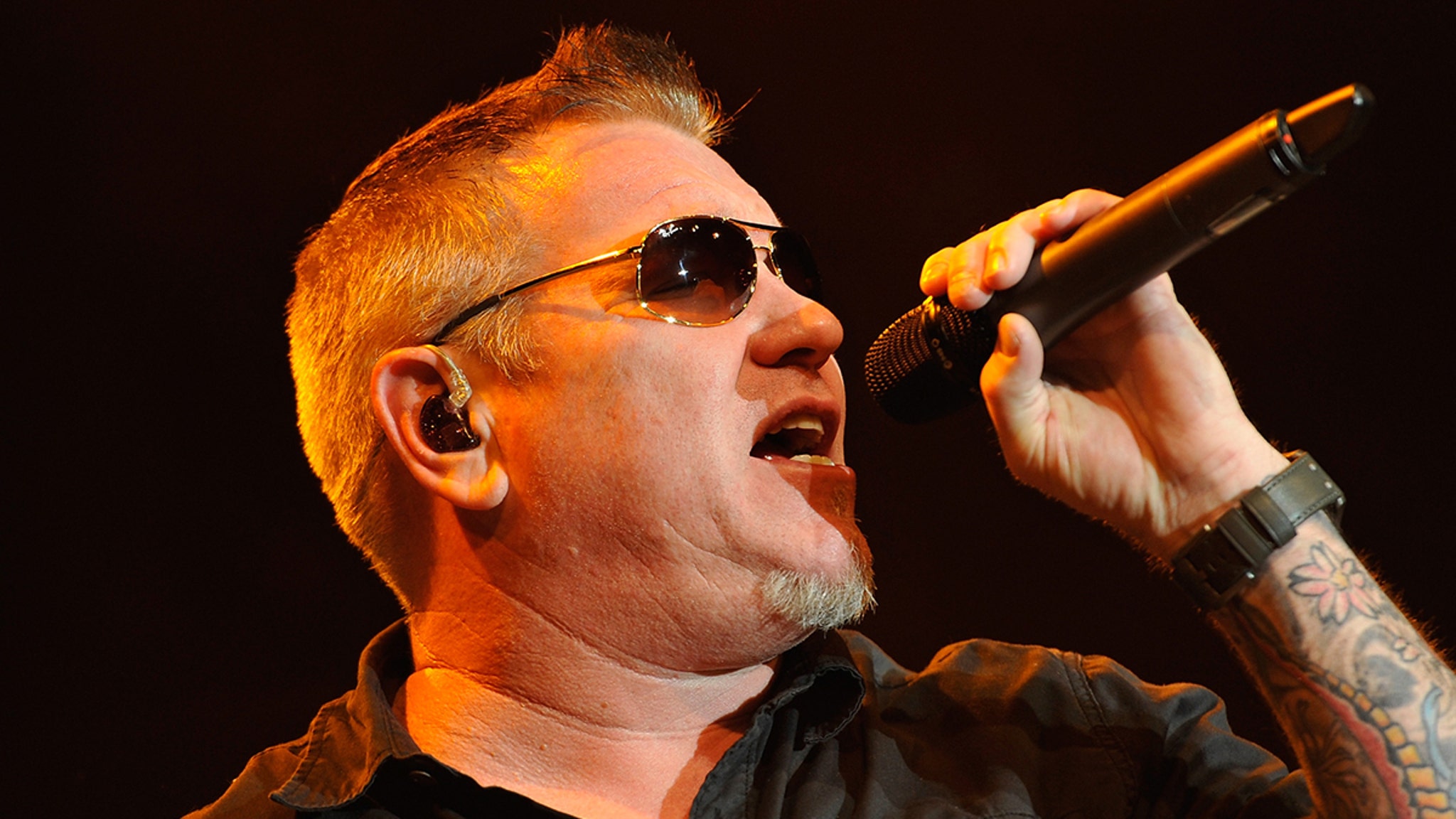 The rock band's longtime frontman — who was one of the original founding members dating back to 1994 — passed away Monday morning at his home in Boise, Idaho as a result of liver failure — this according to his manager.
We're told he was surrounded by family and friends and passed peacefully and comfortably.
TMZ broke the story … Steve had been in hospice and was given only days to live this past weekend. As such, he was receiving end-of-life care at home with friends/family. We'd been told he succumbed to his health battles over alcohol abuse, among other ailments.
His passing marks a tragic day for Smash Mouth fans — of which there are many. His band skyrocketed to fame in the late '90s and early 2000s, on account of their album "Astro Lounge" … which featured some of their most famous songs, like "All Star."
Of course, their involvement in the "Shrek" film put them on another level of fame — as did their cover of The Monkees' hit song "I'm a Believer." Around this time, they were huge. Other notable tracks that Steve contributed to … "Walkin' On the Sun," "Then the Morning Comes," "Can't Get Enough of You Baby," "Pacific Coast Party" and "Why Can't We Be Friends."
Steve dealt with hardships through much of his life — his infant son died at only 6 months due to leukemia — and he himself had been diagnosed with illnesses over the years too.
Despite this, he carried on with a smile and did what he loved in music and performing … bringing joy to many, many listeners throughout his career. Steve was only 56.