Politics
5 Particularly Sticky Moments From Congress's Toe-Curling TikTok Hearing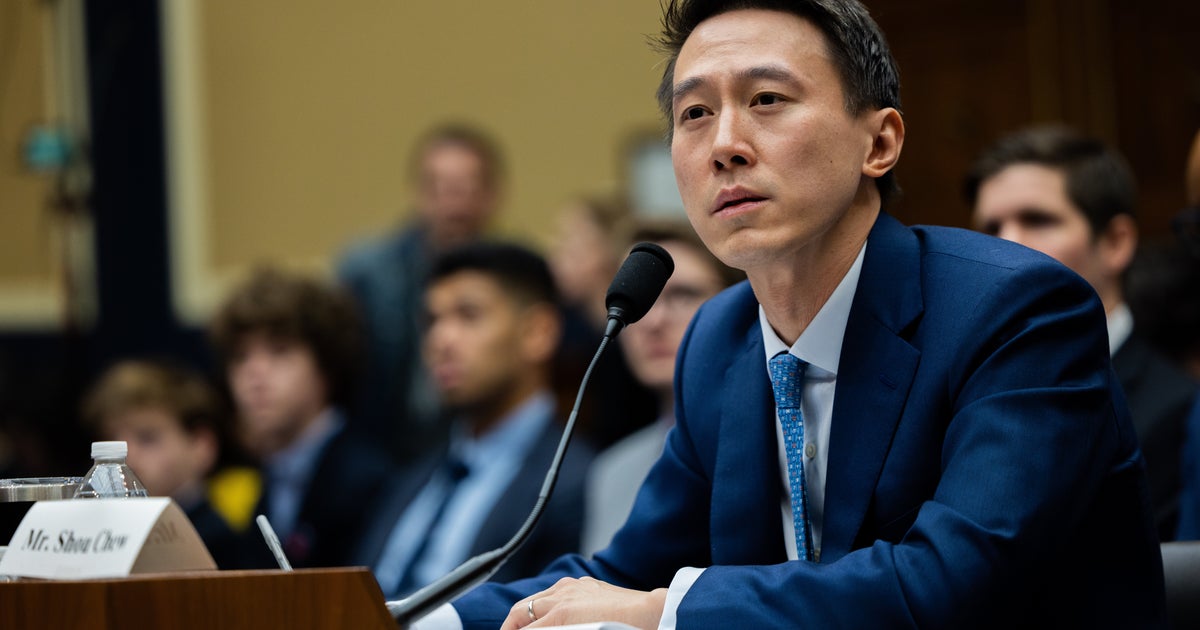 US Congress put TikTok in the spotlight this week when it brought the platform's CEO in for a five-hour grilling – but it also didn't show the politicians in the best light…
The app has been under scrutiny recently as the White House threatened to ban TikTok completely across the US.
It's already been banned in the US House of Representatives, and on all UK government devices, over concerns about its parent company ByteDance.
Executives within that firm have been accused of having links to the Chinese Communist party, prompting global government's worries about cybersecurity.
This has raised concerns about what data TikTok could share, and triggered questions about Beijing's ability to "spy" on other nations.
Meanwhile, the safety of young TikTok users has also been scrutinised.
But, on Thursday, it was not CEO Shou Zi Chew who was torn apart online in response, but the US representatives on the House Committee on energy and commerce putting him under the spotlight.
While a TikTok spokesperson later said it was a game of "political grandstanding" from Democrats and Republicans, online critics also accused the board of having little tech know-how – and criticised the way it handled the hearing altogether…
Here are the top five uncomfortable moments which everyone is talking about.
1. Wi-Fi comment leads to a disconnect…
Representative Richard Hudson asked: "Does TikTok access the home Wi-Fi network?"
After an awkward pause, Chew replied: "Only if the user turns on the Wi-Fi, I'm sorry, I may not understand the…"
"So if I have the TikTok app on my phone and my phone is on my home Wi-Fi network, does TikTok access that network?" The congressman cut in.
As Chew explained, that's how the app will access the internet – only for the politician to ask if TikTok could then (mysteriously) access other devices on the same network.
"Congressman, we do not do anything that is beyond any industry norms. I believe the answer to your question is no, let me get back to you," Chew said, looking slightly bewildered.
2. Chew gets cut off
TikTok users repeatedly pointed out like Chew was either interrupted or not allowed to respond a fair few times to comments from US Representatives.
A TikTok spokesperson also claimed that he was often cut off, telling Business Insider: "He came prepared to answer their questions and, unfortunately, with few exceptions wasn't given the opportunity to do so."
He was asked complex questions and told to respond with "yes or no" on a fair few occasions too.
3. A case of crossed wires?
Representative Dan Crenshaw claimed that Chinese citizens must co-operate with Chinese intelligence and if they are called upon, they are bound to secrecy.
"That would include you," Crenshaw said. "So if the CCP [China Communist Party] tells ByteDance to turn over Al data that TikTok has collected inside the US, even within Project Texas, do they have to do so, according to Chinese law?"
Chew replied: "Congressman, first, I'm Singaporean."
"That's fine," Crenshaw quickly responded. "But there are employees of yours – and ByteDance is in China."
Chew said he was aware of such concerns.
4. Facial recognition got a mention
Representative Earl Carter asked if TikTok uses the phone's camera to look at… eye dilation.
Chew replied: "The only face data that we collect is when you use the filters to have, say sunglasses on your face, we need to know where your eyes are."
Carter interrupted: "Why do not need to know where the eyes are, if you're not seeing if they're dilated?"
Chew ignored this, and said: "That data is stored on your local device and deleted after use."
Carter said he "found this hard to believe", and asked how TikTok determines how old its users are without looking at their eyes…
Chew said the app asks users to say their age, and looks at the public videos the users posts to see if it corresponds with the age they said.
5. And, of course, Facebook and Cambridge Analytica also popped up…
Chew was asked if TikTok would divest from ByteDance, and replied: "I don't think ownership is the issue here.
"With a lot of respect, American social companies don't have a good track record with data privacy and user security. I mean, look at Facebook and Cambridge Analytica – just one example."
That is a reference to the retrieval of Facebook users' data without their consent, which hit headlines when was exposed back in 2018.
Chew also claimed that the app "doesn't collect more data than any other social media company out there".