Politics
'A Liar And A Coward': Right-Wing US TV Presenter Unloads On Boris Johnson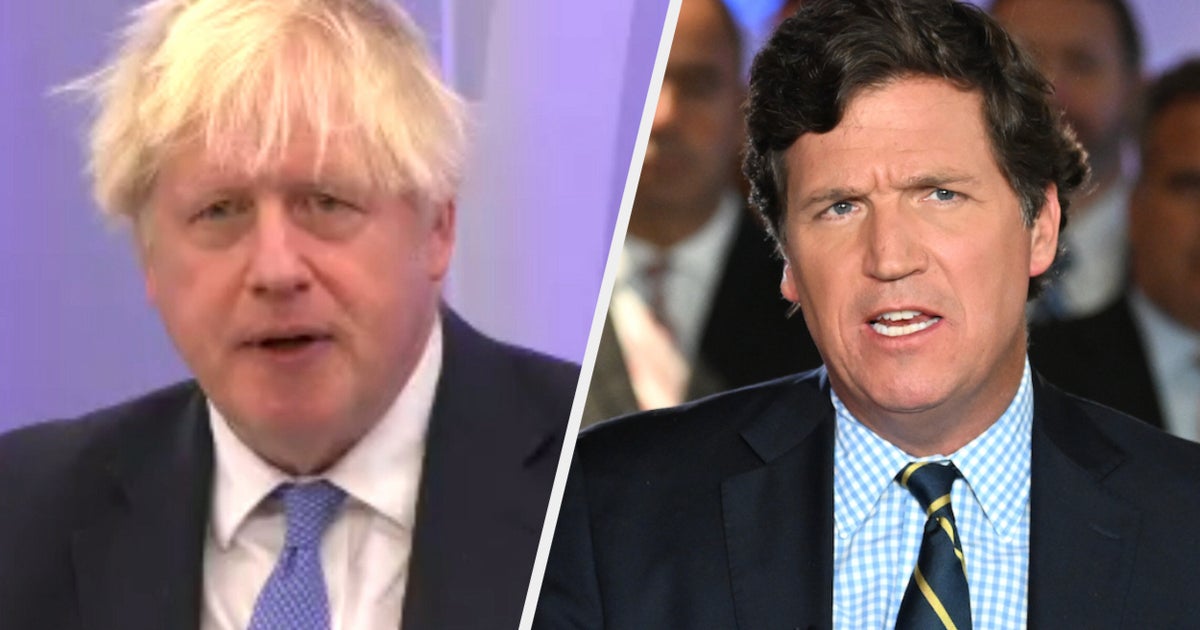 Boris Johnson has been branded a "coward" and a "liar" as his spat with a right-wing US TV presenter cranked up a notch.
The former prime minister took aim at Fox News anchor Tucker Carlson during a visit to Washington earlier this week.
He added: "Has anybody heard of Tucker Carlson? What is it with this guy?
"All these wonderful Republicans seem somehow intimidated by his perspective."
Carlson has been accused of siding with Russia and Johnson said: "Bad ideas .. are starting to infect some of the thinking around the world" about what Vladimir Putin stands for and believes in.
"It's a disaster," Johnson said. "He stands for war, aggression, systematic murder, rape and destruction. That's what he stands for."
But Carlson hit back afterwards, claiming that Johnson had agreed to appear on his show before pulling out at the last minute.
"A few hours before airtime his publicist called to say that Boris Johnson wasn't coming," Carlson said.
"That meant that Boris Johnson, reputed to be the smartest leader of any English-speaking country in the world, did not want to publicly defend his position on Ukraine. He was afraid to take questions about it."
Carlson added: "'All these cowards in Washington who are afraid of this show', Boris Johnson said derisively. Yet somehow he never mentioned that he is one of them.
"Again, we had just invited Johnson on this show hours before he said that. It was remarkable and remarkably dishonest.
"We knew that Johnson himself was a coward. We watched during Covid as he transitioned into a terrified old woman. But we had no idea he was also a liar. We should have known."