Politics
Adele Sitting Blindfolded In A Greasy Spoon Eating Spotted Dick Is As Ridiculously Camp As It Sounds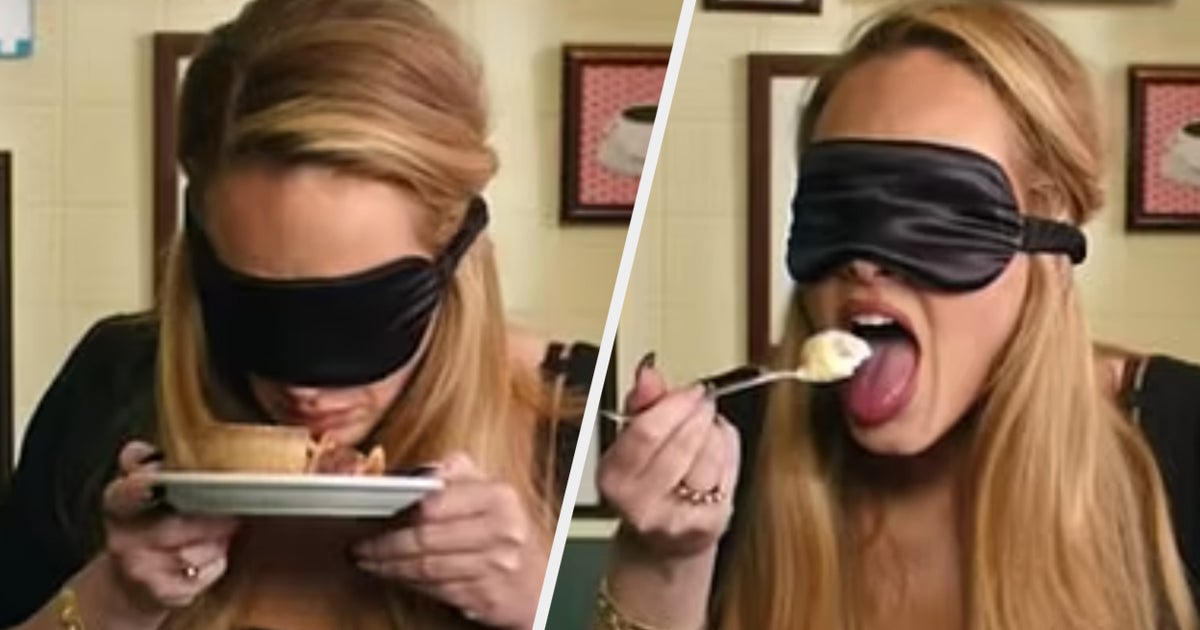 If Adele's music career ever dries up (yeah, right), we think she could have a bright future fronting her own food show.
The Easy On Me singer has taken part in Vogue magazine's Ultimate British Taste Test, which saw her being blindfolded ("I'm feeling like I'm in the next 50 Shades Of Grey movie") while trying to guess the twelve British dishes put in front of her in a makeshift greasy spoon.
One word: camp.
'What the fuck is this?" she asks after being served up a pickled egg.
"It's nowhere near as bad as jellied eels. One of my nans likes eating them without her dentures in," she shares.
She then reveals how she makes the perfect cuppa, telling viewers: "I like to brew the tea bag, add a bit of milk, bit of sugar, stir it, stir it, stir it, ring it out, put it wherever you want."
She then adds: "I like PG Tips myself, but that's Twinings."
More dishes follow including fish and chips, ("I normally have a battered sausage, but I don't know if I can describe that without sounding a bit rude") and a full English ("a fry up is the perfect hangover cure, and obviously I'm always hungover").
She also tries cockles, kippers, pork pie, trifle, banoffee pie, Battenberg, Eton mess and spotted dick (obviously).
We're still not entirely sure what the point of it all is, but honestly, we could watch Adele reading the phone book and still be riveted.
Watch the full video above.