Politics
Adrian Dunbar Presenting Have I Got News For You Was Just As Much Of A Mind-Melt As Any Line Of Duty Episode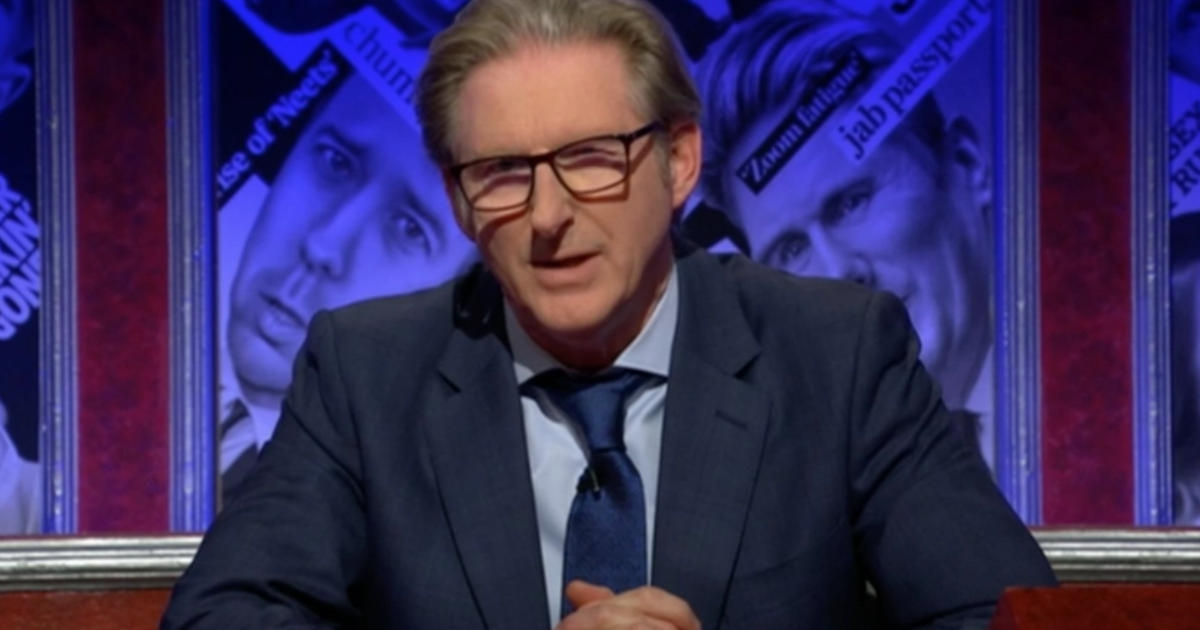 Line Of Duty star Adrian Dunbar swapped his police uniform for something a little less formal on Friday night when he presented Have I Got News For You.
And it didn't take long for the Ted Hadtings actor to start referencing the BBC police drama with an opener full of bamboozling acronyms that the show is well known for.
Kicking off the panel show, he said: "One vaccine development this week is that AZ (AstraZeneca vaccine) has been backed by the MHRA (Medicines and Healthcare products Regulatory Agency), an EMA (European Medicines Agency) using data from the ONS (Office for National Statistics) and the PHE (Public Health England) to support the JCV (Joint Committee on Vaccination and Immunisation)"
He then added: "I mean… hang on… I only said yes to this show to get away from bloody acronyms!"
In another nod to his role, he reacted to the clip of Labour leader Sir Keir Starmer joking in the House of Commons that Line of Duty's AC12 was needed for a "sleaze inquiry" after David Cameron's Greensill scandal.
After Prime Minister Boris Johnson replied in the clip: "Yes we are getting on with rooting out bent coppers", a deadpan Adrian said: "Very good there, Boris… Well done for picking up the torch there."
His appearance went down a treat with viewers…