Politics
Alan Cumming Hits Back At 'Lump Of Ignorance' Piers Morgan In OBE Row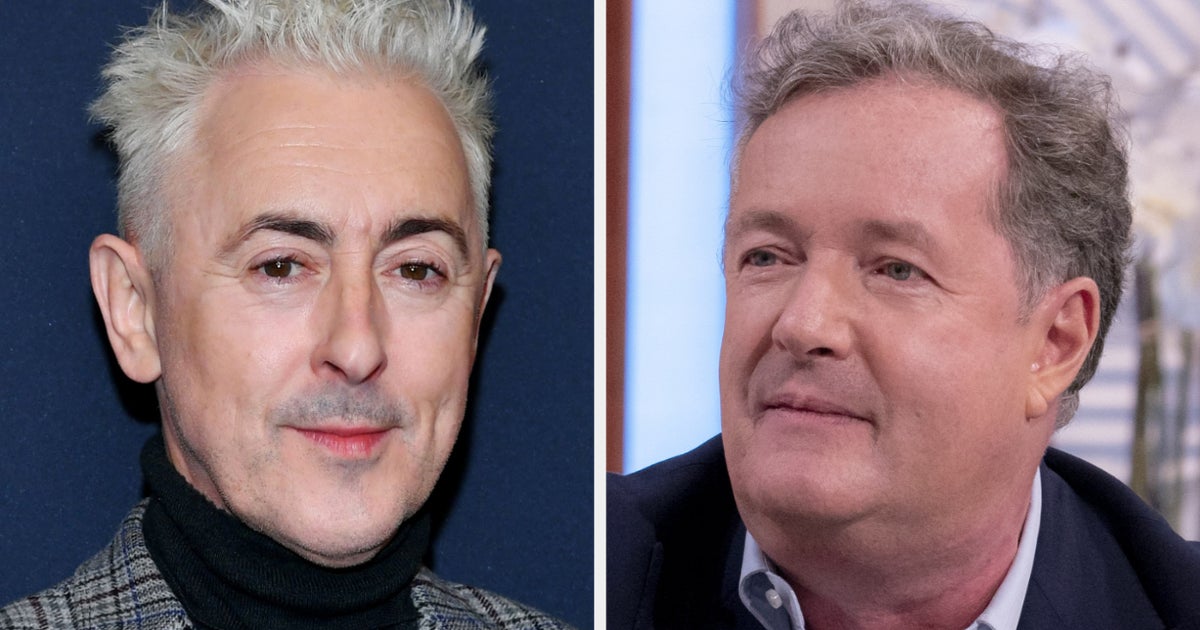 After the story was picked up by multiple news outlets on both sides of the Atlantic, Piers tweeted of Alan: "What a pathetic, disingenuous, disloyal, attention-seeking little twerp."
However, Alan brushed off the criticism during an appearance on SiriusXM Progress radio this week, saying that "if you're pissing off Piers Morgan, you're on the right track".
He added: "I think that lump of ignorance, if I'm pissing him off, I'm doing the right thing."
Naturally, after hearing what Alan had to say about him, Piers had a response.
Tweeting a clip of the radio interview, Piers said: "Ditto, Mr Cumming. Your explanation of your OBE return is so comically disingenuous.
"You did it for a bit of wokie social media love and (much-needed!) press attention – just admit it."
In an interview with People magazine earlier this week, Alan said he "didn't ever expect so much attention about it".
"It's been really positive," he continued. "People really understood why it's complicated, it's complex, it's not a black or white thing.
"I tried to say that in my statement, and people have really responded to that. I think times are changing and things change, and you change how you feel about something."
In his original post, Alan said he had "reiterated my great gratitude for being given it in the first place" upon returning the honour.
He added: "The Queen's death and the ensuing conversations about the role of monarchy and especially the way the British Empire profited at the expense (and death) of indigenous peoples across the world really opened my eyes.
"Also, thankfully, times and laws in the US have changed, and the great good the award brought to the LGBTQ+ cause back in 2009 is now less potent than the misgivings I have being associated with the toxicity of empire (OBE stands for Officer of the British Empire)."