Politics
All The Nadine Dorries Memes Have Landed Now Boris Johnson Has Quit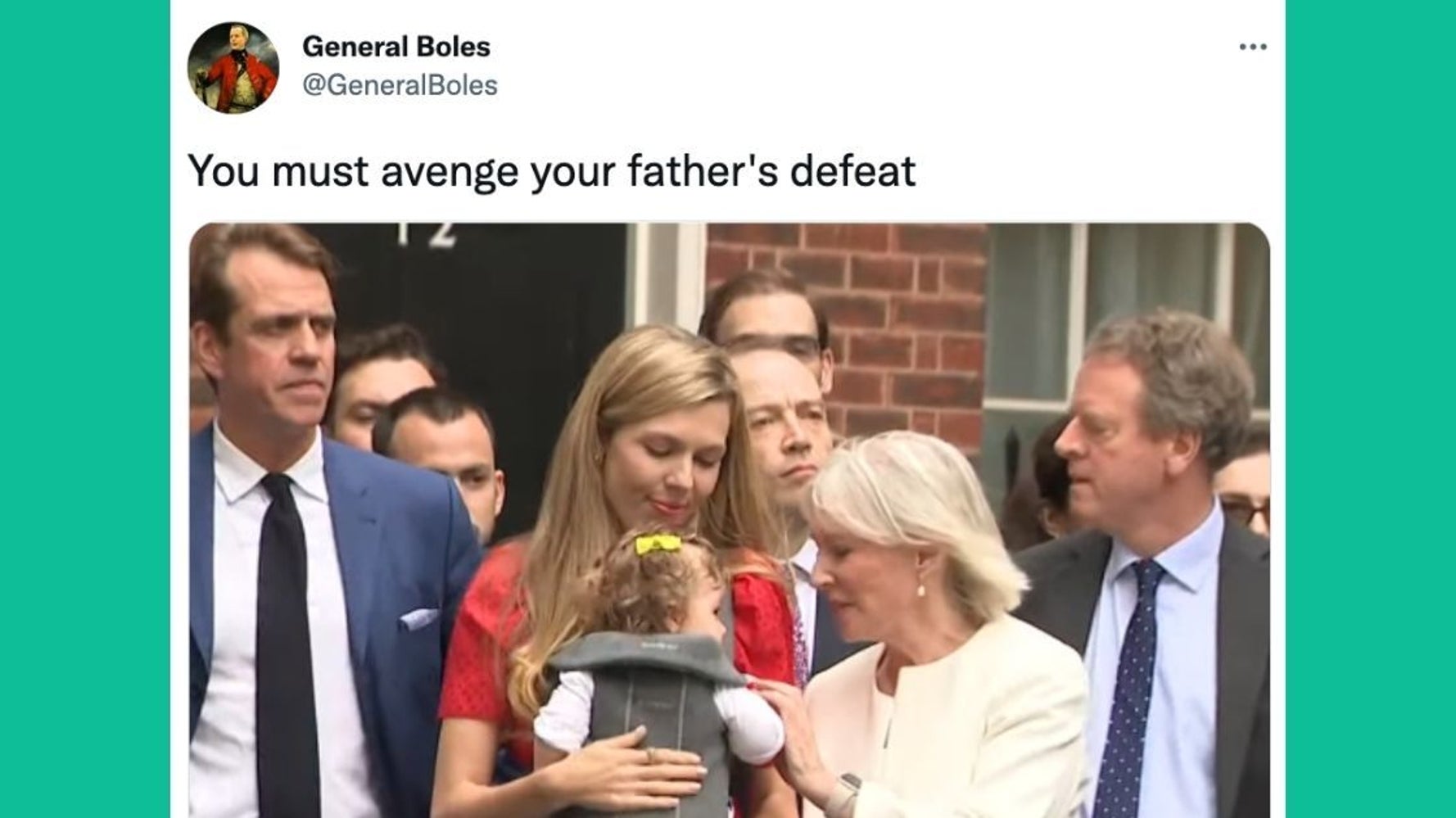 Less than 24 hours later, his premiership has all come crashing down – which might mean she'll be out of a job under a new prime minister.
When the ministerial resignations started streaming in this week, people began to joke that Dorries would be appointed to all of the senior positions in cabinet.
The culture secretary was pictured standing front and centre, next to Johnson's wife, Carrie, as the prime minister announced his resignation.
Now Johnson is finally on his way out of Downing Street, it's no surprise that everyone is wondering how Dorries is feeling.
Twitter has left no stone unturned in guessing how the culture secretary might be reacting, touching on everything from her words to Johnson's daughter to reinventing Simpson memes.
Here's a roundup of the most hilarious – and most scathing – takes: