Politics
All The Places You Can Get Your Twice-Weekly Covid Tests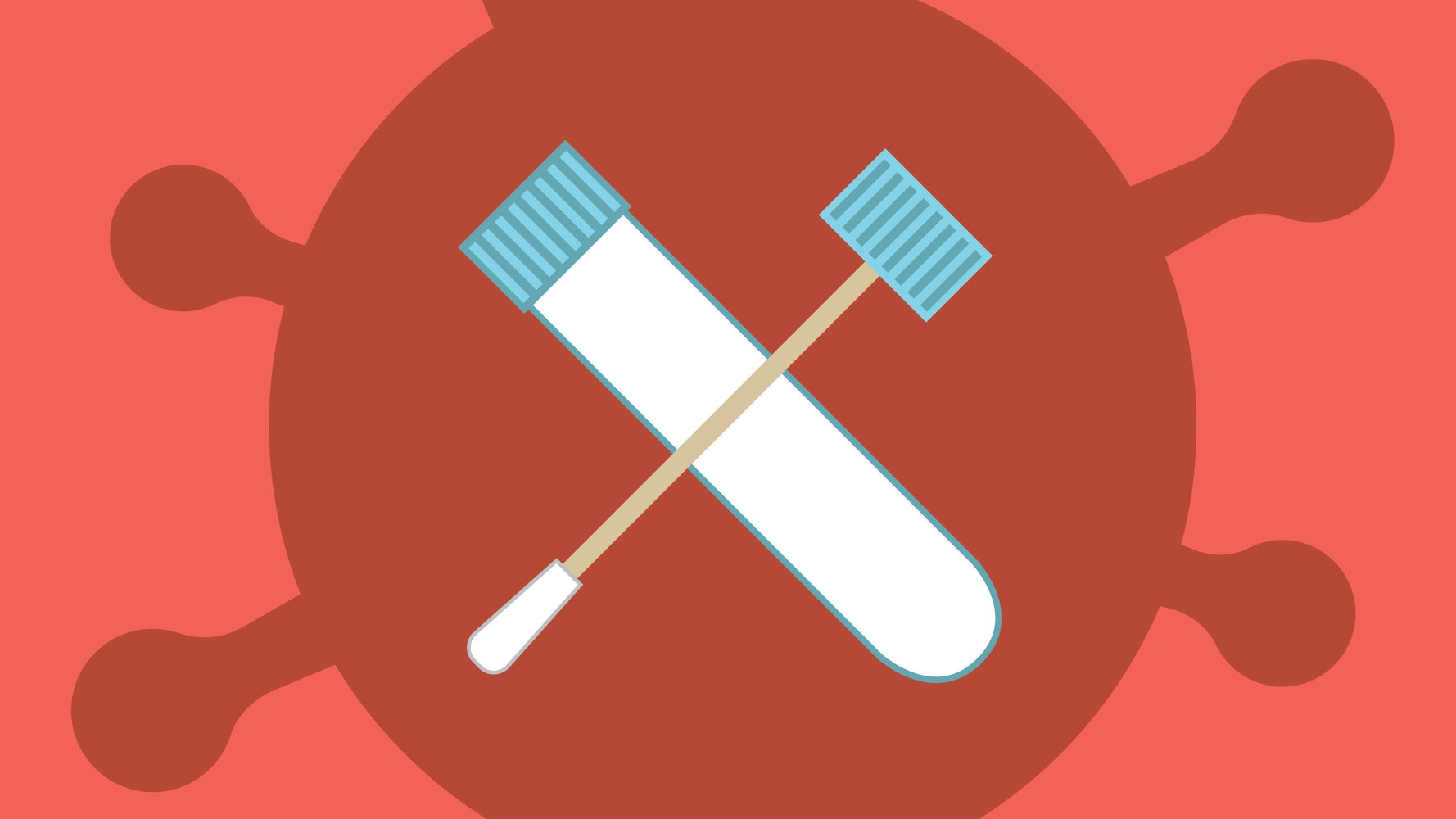 The lateral flow tests – which can provide results in around 30 minutes – will be available regardless of whether you have symptoms. Around one in three people with Covid-19 don't experience any symptoms, but may be spreading the virus. Rapid testing detects cases quickly, so positive cases can isolate immediately.
Boris Johnson said the scheme w help stop outbreaks, enabling the authorities to identify and control new variants of the disease.
"As we continue to make good progress on our vaccine programme and with our road map cautiously easing restrictions under way, regular rapid testing is even more important to make sure those efforts are not wasted," he said.
The accuracy of rapid flow tests has been questioned. Research from Public Health England's Porton Down lab and the University of Oxford found they were most accurate when carried out by lab scientists (picking up 79% of positive cases). When healthcare workers did the tests, the accuracy dropped to 73%. And when carried out by members of the public, this fell to 58%.
Real world data suggests this figure might be even lower. Pilot data from Liverpool, which trialled the lateral flow tests on a city-wide basis, revealed they detected 48.89% of Covid-19 infections in asymptomatic people when compared with a PCR swab test that was sent off to a lab.
However, Dr Alexander Edwards, associate professor in biomedical technology at the University of Reading, says if cases can be picked up early in the community, it might be possible to block further transmission and spread – as long as those testing positive are supported fully in self-isolating and followed up for sequencing so variants can be tracked
Rapid tests are designed not to work alone, but to be used alongside other measures like social distancing, wearing face masks, hand hygiene, and PCR tests for those with symptoms – as well as the ongoing vaccination rollout.
How to get a rapid test
The government website says you can access free rapid tests through:
Home ordering services
You can order tests through the government's ordering service, which allows people to order lateral flow tests online to be delivered to their home.
You can order one pack of tests per day, per household, which contains seven individual rapid tests.
Pick one up from a pharmacy
You can collect up to two packs of seven tests from a local pharmacy. Boots, for example, is offering the tests at more than 1,500 pharmacies across England. Find a pharmacy where you can collect rapid tests near you.
Go to a test site
You can go to a rapid lateral flow test site to get a rapid test. If you go to a test site you may need an appointment, so check before you go. A trained helper might be able to help you do the test, and you'll get a text or email with the result when it's ready. Find your nearest rapid lateral flow test site.
Testing at work, school, or universities
You can get rapid tests through school, college or nursery if you work or study there. Some universities and employers also offer rapid tests – ask yours if they do.
Community testing
Some local authorities in England have been offering rapid, asymptomatic testing in areas. Find out if your area is by heading to the government's website and entering your postcode in the search box.
Remember…
If testing at home, you will need to register your results online or by calling 119. You must self-isolate if you get a positive result and order a PCR test. Anyone with symptoms of Covid-19 – a high temperature, a new continuous cough, or a loss or change to your sense of smell or taste – should book a PCR test online or by calling 119, rather than attending a testing centre or pharmacy in person.