Politics
Ana De Armas Makes It Absolutely Clear She's Not Back With Ben Affleck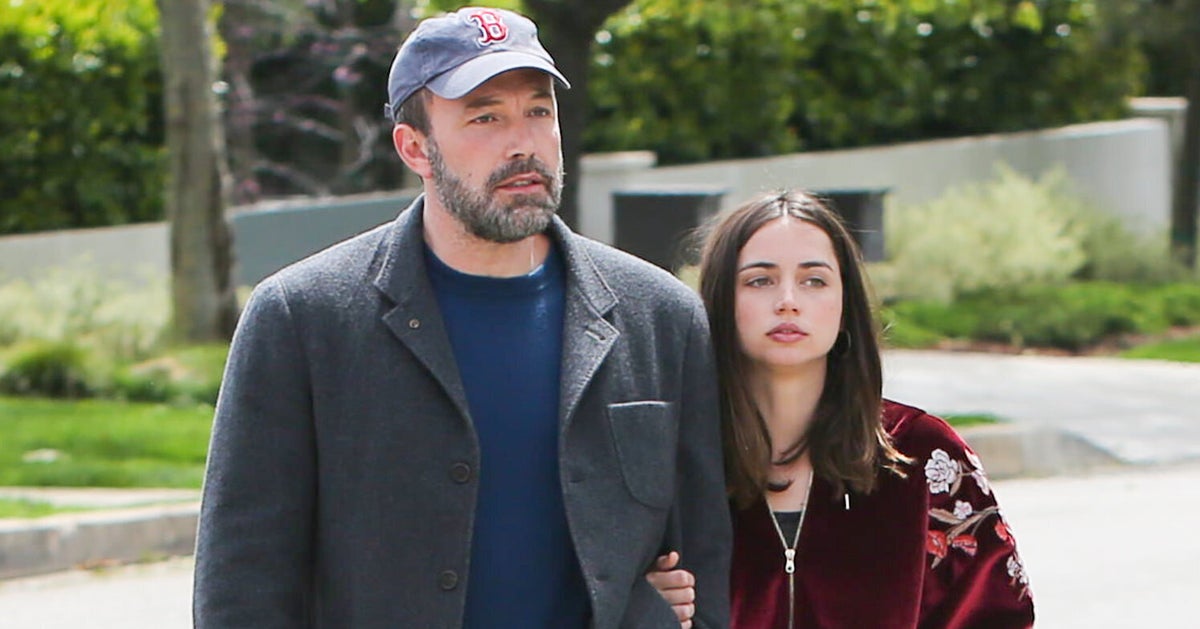 Much like that cardboard cutout, Ben Affleck and Ana de Armas' relationship is very much still in the dumps.
Months after the two actors split after less than a year of dating – and likely gallons of shared Dunkin' iced coffee between them – speculation that they had reconciled began swirling around the internet.
It all started when the Knives Out star posted a seemingly standard selfie on Instagram over the weekend showing her post-Ben bob.
In the photo, Ana can also be seen sporting a half-heart pendant necklace, alongside a heart emoji.  
Eagle-eyed fans noticed that Ben and Ana often wore identical versions of the accessory in the deluge of paparazzi photos taken of the former couple during their whirlwind quarantine romance over the summer.
When the two called it quits in January, many assumed that the jewellery would be put on ice, a soon-to-be-forgotten symbol of a love gone cold. 
So, fans were immediately convinced that the revival of the necklace in Ana's selfie indicated that she and her ex were giving it another try.
But, as it turns out, a necklace might just be a necklace.
After sharing the photo, Ana followed up the post with another Instagram story featuring a slew of stickers with the words "nope," "no" and "I don't think so" across a black screen, in addition to a two-fingered peace sign, seemingly shutting down the speculation.
Ana de Armas shuts down speculation that she has rekindled her relationship with Ben Affleck: "Nope, no, I don't think so." pic.twitter.com/N26cH90FxI

— Ana de Armas Updates (@ArmasUpdates) March 22, 2021
While it certainly looks like Ana is single at the moment, reports in People magazine described the breakup as relatively friendly and they seem to have remained close. 
BG004/Bauer-Griffin via Getty Images

Ben Affleck and Ana de Armas pictured in March 2020
Neither party has publicly addressed the split – but, rather unexpectedly, the Justice League actor's brother Casey Affleck has been the most outspoken. 
After denying that he was the one who threw a cardboard cutout of Ana in Ben's trash, the younger Affleck frankly admitted that "this year has been really hard on people in relationships".
"I think she's a catch in every way," Casey told Entertainment Tonight about Ana. "And I'll be there to carry Ben through it, but I don't think he'll have any problems [either].
"My advice to them would be like, 'Yes, think long and hard about it, because quarantine is not fun if you're single'."
A previous version of this story appeared on the US version of HuffPost.