Politics
Andrew Neil Slams Boris Johnson On His Strategy For Fixing The UK's Crises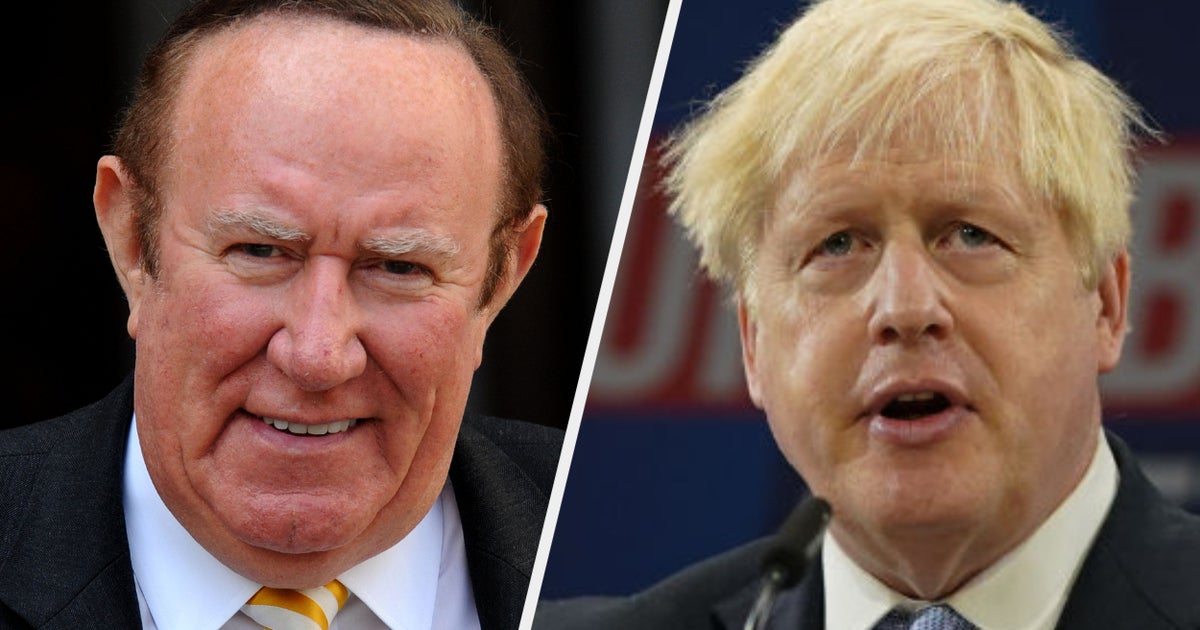 Boris Johnson has been criticised by veteran broadcaster and Spectator chairman Andrew Neil for his "policy-lite" keynote speech at the Tory Party conference.
Speaking to LBC on Thursday, Neil said the public had an "expectation we'd get some policy now" as the pandemic has subsided and as the UK is being plunged into crisis after crisis.
He continued: "You can have more alliteration, as Mr Johnson had, than a West Coast poet from the 60s on LSD.
"That's all fine. But we're a country with major problems and we need to know the government's solution to these problems and on that Mr Johnson had not a jot."
Neil pointed out: "This winter we're going into a serious cost of living crisis which will hit the poorest most of all, we don't know when the shortages on the supermarket shelves or the petrol forecourts will end.
"We don't know what the policy is on social care, we don't know what the policy is on the NHS, other than to bung it more money, and we don't know what 'levelling up' means."
PA/Getty

Andrew Neil hit out at Boris Johnson after his speech on Wednesday
He said this was the first Conservative conference in five years when the party was not in some form of crisis – now that the divisions over Brexit have subsided and the pandemic has abated – meaning Johnson was in "world king" mode during his speech.
Neil agreed that Downing Street's new promise to 'level up' the UK "is a very good idea," especially as the UK needs more development in the Midlands and the north – but he added that this is an idea "without any flesh" at the moment.
The political pundit continued: "We have a right to know what the policies are, and to know if we have these been implemented yet."
The former chairman of GB News speculated that Johnson's popularity with voters comes down to his sunny optimism and that his rhetoric-heavy speech on Wednesday showed his priority is "bolstering the red wall", rather than addressing the grim reality of the upcoming winter.