Politics
Awkward… Boris Johnson Jokes About OJ Simpson Murder Trial On Vaccine Visit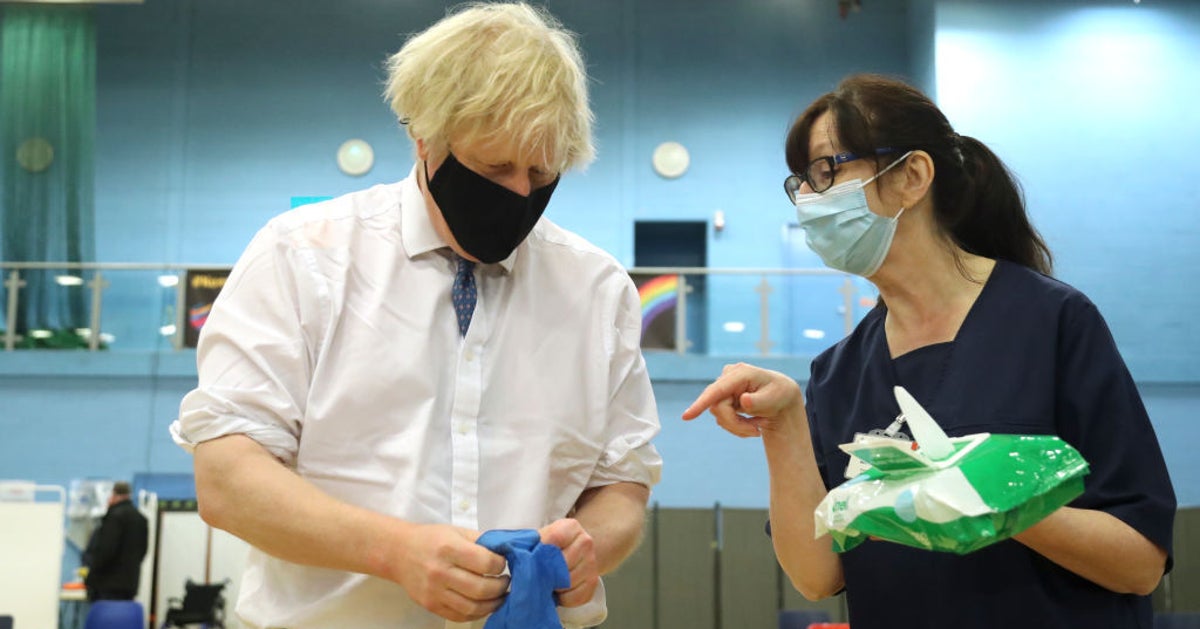 You're the prime minister and you're getting stuck in with some Covid heroes on a visit to a mass vaccination centre in south Wales.
Your mask is securely in place but you are struggling to put on the rubber gloves required to be fully Covid secure.
What do you do?
Well, if you're Boris Johnson, you crack a joke likening yourself to the defendant in one of the most notorious murder trials of the 1990s.
"I feel like OJ Simpson," he told a baffled staff member.
"Absolutely," she replied. 
Getty

OJ Simpson shows the jury a new pair of Aris extra-large gloves, similar to the gloves found at the Bundy and Rockingham crime scene 21 June 1995, during his double murder trial in Los Angeles
American footballer OJ Simpson was acquitted in 1995 of the murder of his ex-wife Nicole Brown Simpson and her friend Ronald Goodman.
During a key moment in the trial, the defence argued that a bloody leather glove found at Simpson's home could not be his because it appeared too small for his hand when he tried it on in court.
But despite his acquittal in a criminal trial, a civil court jury found Simpson liable and he was ordered to pay $33.5m in damages to the victims' families.