Politics
Boris Johnson Accused Of 'Utter Shambles' Over New Travel Curbs For Covid Hotspots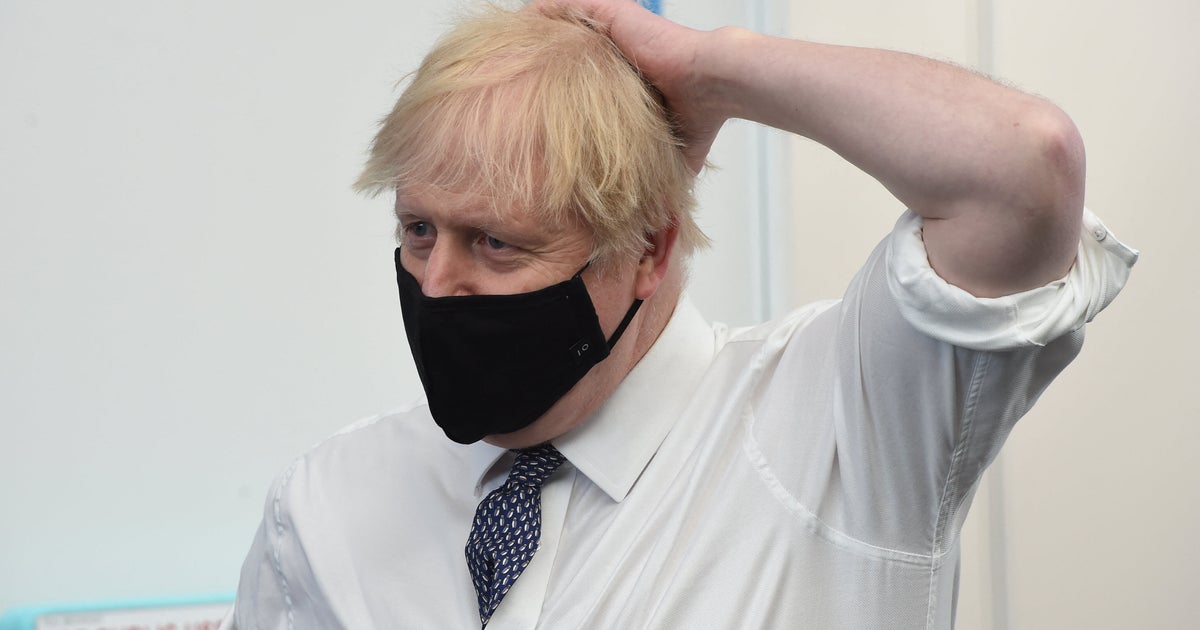 JEREMY SELWYN via Getty Images
Boris Johnson has been accused of an "utter shambles" over new guidance advising against travel to and from Covid hotspots.
Labour accused the prime minister of trying to impose "local lockdowns by stealth" after it emerged that the government had failed to tell public health chiefs of the new curbs in areas with spikes in the Indian variant of the virus.
Under guidance quietly updated on government websites on May 14 – but only publicised on Monday evening – people in Bolton, Leicester, Kirklees and the London borough of Hounslow are advised not to meet others indoors or travel out of their area.
Downing Street refused to deny that the change, which came to light via the Manchester Evening News, meant the PM had now broken his pledge that his roadmap out of lockdown would be "irreversible".
Health minister Nadhim Zahawi tried to defend the updated advice in the Commons but sparked further confusion when he suggested people were still allowed to travel to the affected areas.
"What we are asking people to do in those affected areas is to be cautious is to be careful," he said.
"On visiting family, meet outside rather than inside where possible. Meeting indoors is still allowed in a group of six, but meeting outdoors is safer. Yes people can visit family in half term if they follow social distancing guidelines.
"Avoid travelling in and out of the affected areas as the prime minister said on the 14th, unless it is essential for example for work purposes."
Shadow health secretary Jonathan Ashworth said council leaders, MPs and health chiefs were not informed of the new guidance, which he said should be withdrawn immediately.
"So can the minister understand how upsetting it is, can he understand how insulting it is to have new restrictions imposed upon us? Local lockdowns by stealth, by the back door."
Nadim Zahawi has just said that people in the areas with new restrictions can still go and visit families outside those areas but should meet outside if they can – the Government website says "avoid travelling in and out of affected areas unless it is essential"
An utter shambles

— Justin Madders MP (@justinmadders) May 25, 2021
The PM's official spokesperson claimed that "marketing assets", such as posters and social media messaging, had been shared with local authority areas impacted by the new guidance.
Asked if he accepted that the updated guidance was a reversal of the easing of lockdown in the hotspots areas, the spokesperson replied: "We've always said we will be guided by data and not dates, and that we will do whatever is necessary to protect public health and protect lives and livelihoods.
"That's the approach we're taking. Clearly the situation changed with the emergence of this variant first identified in India, which is more transmissible and therefore does pose a greater risk."
Zahawi said he had spoken to the 10 Metro Mayors across England on Tuesday morning and hoped they and the government could "all work together and take the politics out of this".
But shadow health minister Justin Madders lambasted the chaotic messaging, and council chiefs and local MPs were already calling for extra financial support to be given to areas affected to cope with the new guidance.
The PM's spokesperson claimed that Johnson had indicated the change when he told a press conference on May 14 that people should "think twice" about overnight stays for visiting family in the affected areas.
"Throughout we have been clear that people in these areas should recognise the extra risk posed by the variant and exercise their judgment.
"The prime minister talked about this during his press conference on May 14. Government has reiterated a similar message since."
A Leicester City Council spokesperson said: "We became aware last night that the government had updated its website to include specific advice around Leicester and some other areas where cases of the Indian variant have been identified.
"No-one from the DHSC or Public Health England contacted us about this advice, to explain the rationale behind it or give any other information."