Politics
Boris Johnson Branded 'Obnoxious' For Claiming 'Greed' Fuelled Vaccine Success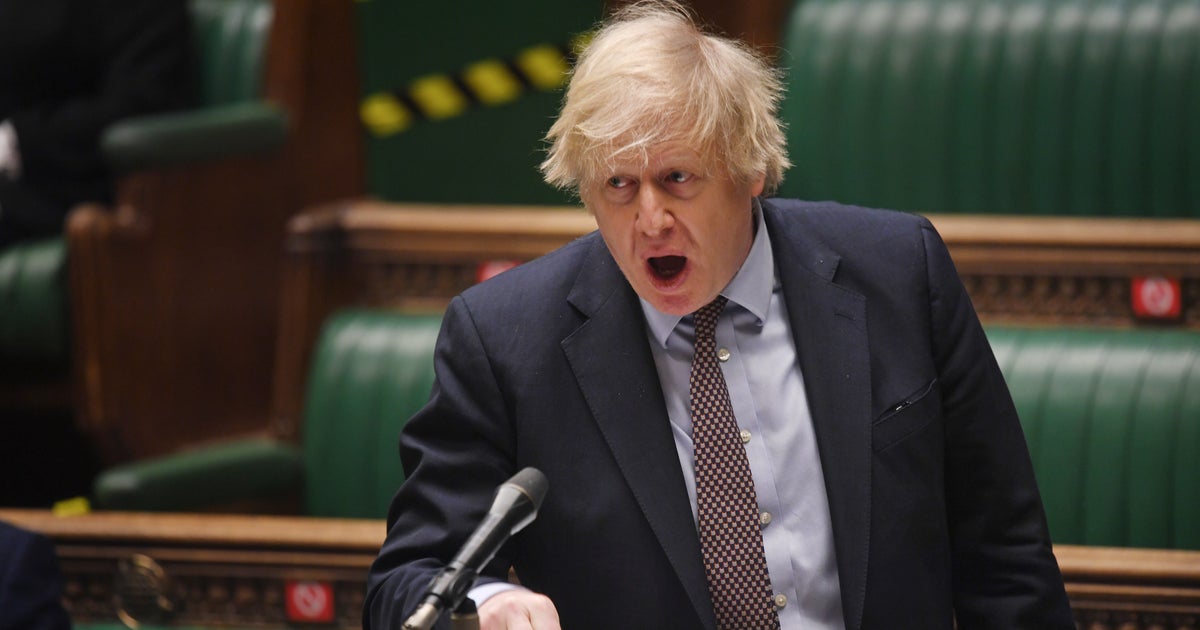 Press Association

Prime minister Boris Johnson
Boris Johnson was branded "obnoxious" and "warped" after the prime minister told MPs that Britain's Covid vaccine success was down to capitalism and greed.
Reports in The Sun of the PM's meeting with Tory backbenchers say Johnson lavished praise on pharmaceutical companies for their work on developing Covid jabs.
"The reason we have the vaccine success is because of capitalism, because of greed my friends," he reportedly said, ahead of a key vote on renewing lockdown restrictions this week.
Johnson later said "actually I regret saying it" and asked Conservative colleagues repeatedly to "forget I said that".
It comes as the country marks one year since the first national lockdown and as the UK's death toll stands at more than 126,000. 
Labour MP Barry Sheerman said the PM had made "obnoxious comments". 
What an obnoxious comment on this day of all days Boris Johnson tells his MPs in private that the the UK has been successful in the vaccine war due to "capitalism & greed" @BBCNews

— Barry Sheerman MP (@BarrySheerman) March 23, 2021
Nick Dearden, director of Global Justice Now, an organisation which is campaigning for fair distribution of vaccines, was also critical of the PM.
He said: "The prime minister will call this comment a slip of the tongue, but it's an incredibly revealing remark. It shows just how warped his understanding of this crisis is.
"We have a vaccine because of massive public investment and the remarkable work of scientists at publicly-funded universities. We've rolled it out because of our incredible National Health Service.
"Greed, however, drove big pharma to privatise this work and withhold doses from millions worldwide to protect their profits. And, if Boris Johnson keeps letting it happen, there'll be more coronavirus mutations that could send us back to square one."
More than 28 million people have receive a first vaccine dose in the UK but the PM has also warned MPs that a third wave was "inevitable".
Downing Street has to declined to comment on the PM's meeting with backbenchers.