Politics
Boris Johnson Called Matt Hancock 'Totally F**king Hopeless' In WhatsApp Message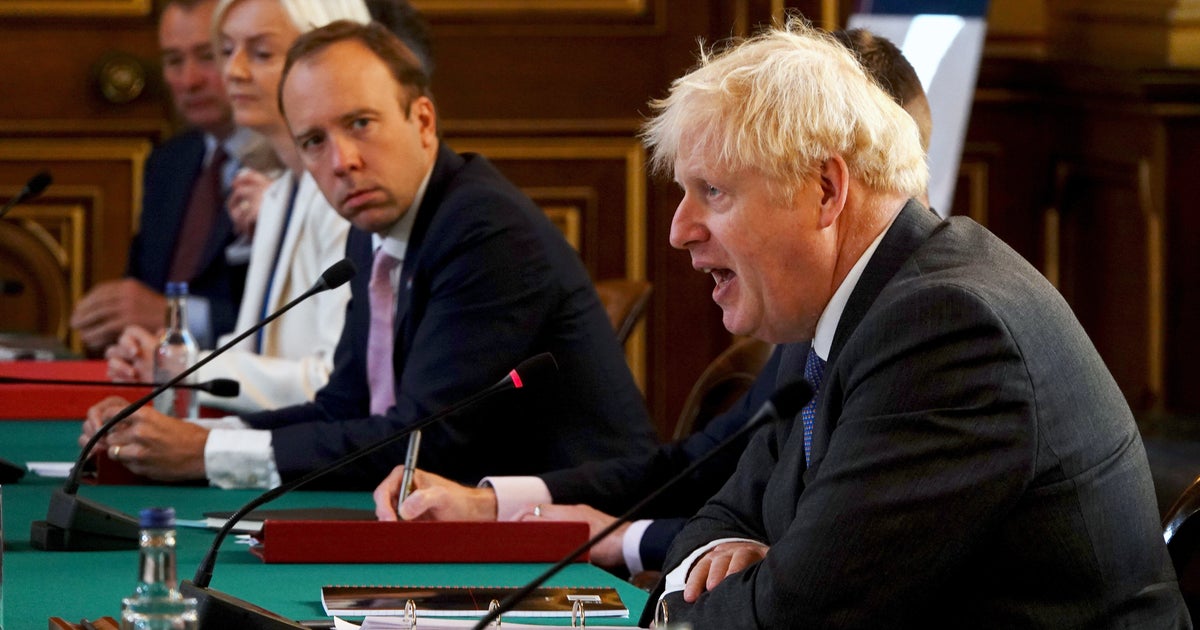 Boris Johnson called Matt Hancock "totally fucking hopeless" in a WhatsApp message to Dominic Cummings, the former No.10 adviser has claimed.
Cummings published what he claimed was a WhatsApp conversation with the prime minister on March 27 2020, just after the UK was ordered into its first coronavirus lockdown.
In an initial message, Cummings explained to Johnson that the United States had ramped up Covid testing rapidly while the UK was lagging behind.
"US has gone from 2,200 tests a fortnight ago to 27,000 a week ago to 100,000 yesterday," Cummings wrote at 12.09am.
"This is what we said we should do.
"Instead we are still stuck on about 5,000-7,000 and Hancock [is] saying today he's 'sceptical' about getting to 10,000 by Monday which he said would 'definitely' happen on Tuesday.
"This means tens of thousands of NHS staff aren't at work over the next critical three weeks – apart from my earlier point re: testing being integral to escape plan…"
Johnson replied six minutes later: "Totally fucking hopeless".
The screenshot posted by Cummings then showed three missed calls from Johnson at 12.29am, which the aide explained was "the PM calling me to say he'd tested positive [for Covid".
"I couldn't find my phone buzzing, we spoke minutes later," he said in a blog.
Downing Street and the Department for Health and Social Care (DHSC) have been approached for comment.
This is a breaking news story and will be updated. Follow HuffPost UK on Twitter here, and on Facebook here.