Politics
Boris Johnson Is Now Claiming Brexit Helped To Boost The UK's Support For Ukraine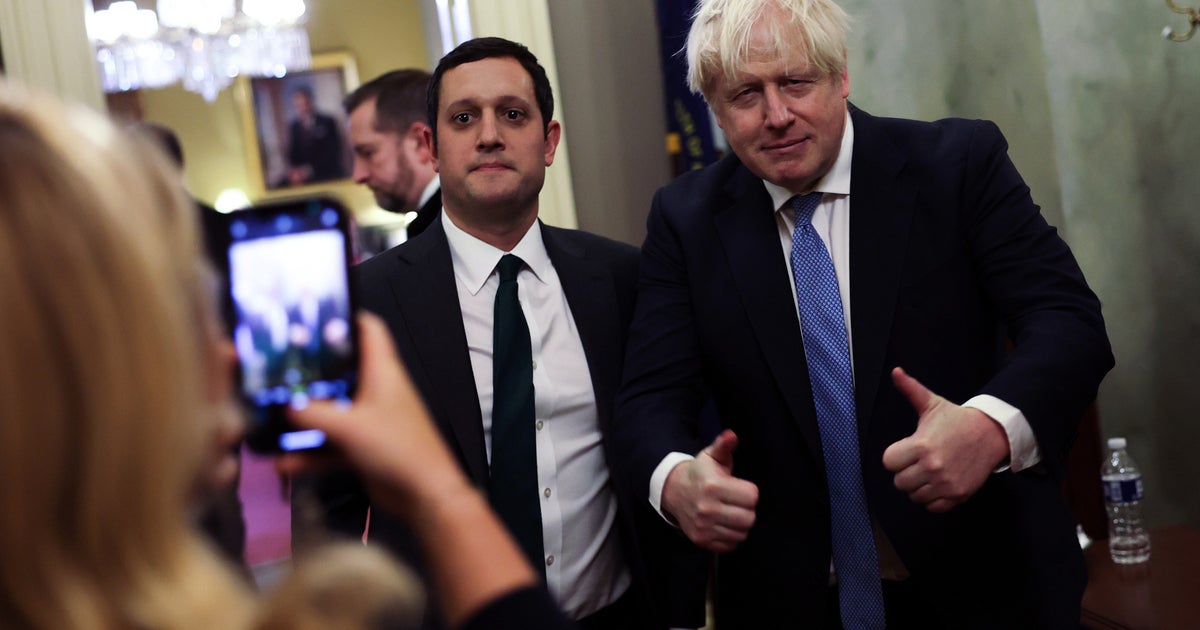 The former prime minister told an audience in America that quitting the European Union allowed Britain to "do things differently" when it came to providing weapons to Kyiv in its battle against invading Russian forces.
His comments come after he repeated the heavily-disputed claim that Brexit was the reason for the success of the UK's Covid vaccine rollout and that lives had been saved as a result.
Taking questions following a speech to the Atlantic Council in Washington DC last night, Johnson was asked his thoughts on Europe's response to the conflict in Ukraine.
He said leaving the EU had allowed his government to send next generation light anti-tank weapons (NLaws) to Ukraine.
"I seriously think that it was in part because of Brexit that we were able to take a decision and to have an approach that was very distinct from the old EU approach, which was by the way all governed by the fabled Normandy Format which was agreed in Normandy in 2014," Johnson said.
"For reasons that are now obscure to me, the British government decided they did not want to be involved in this. France and Germany led it, that was the EU framework.
"If we'd stuck with that, I don't believe we would have delivered the NLaws and I think we would have taken a very different approach, to be perfectly frank.
"I think because of Brexit we've been able to do things differently and I hope in a way that has been useful to Ukraine."
In comments which once again put him at odds with Rishi Sunak, Johnson also repeated his demand for the west to provide Ukraine with more weapons, including fighter jets – something Downing Street has already rejected.
Johnson said: "Give them the deep-fire artillery systems, give them the tanks, give them the planes, because they have a plan, they know what they need to do and, my God, they have shown they have the skill and the bravery to do it."