Politics
Boris Johnson's Fat Joke Towards Ian Blackford Takes The Cake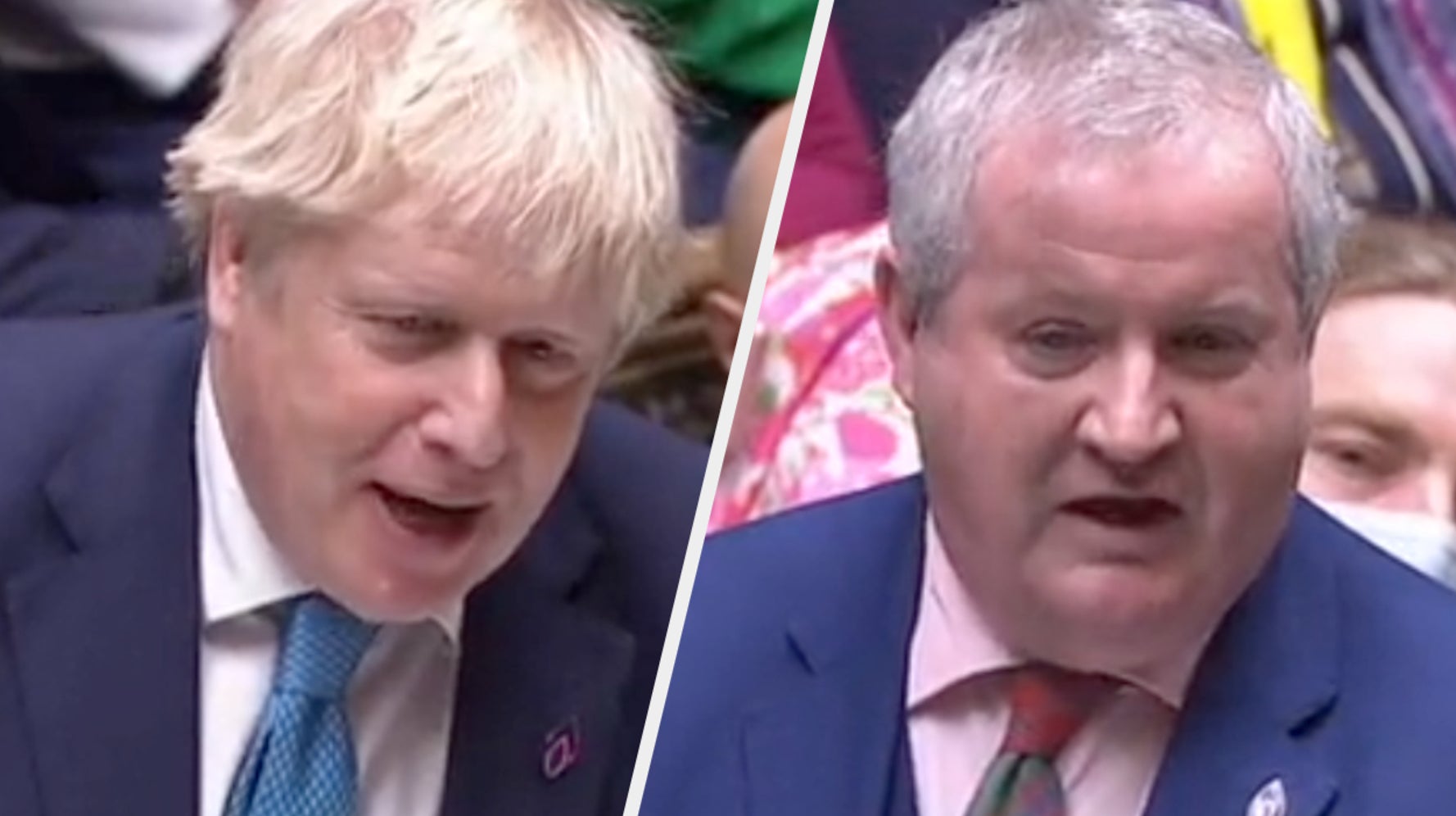 During Wednesday's PMQs, Blackford said: "Mr Speaker, every moment this prime minister lingers, every nick is a death by a thousand cuts, is sucking attention from the real issue facing the public.
"This is nothing short of a crisis. And the only route out, the only route to restoring public trust, is for the prime minister to go.
"How much longer will Tory MPs let this go on for? How much more damage are they willing to do? It is time to get this over with. Show the prime minister the door."
Johnson replied, "well, I don't know who has been eating more cake" to jeers from his peers.
He then said behind the scenes he "co-operates well" with Blackford, and suggested he was not going anywhere any time soon.
When later asked how appropriate it was for Johnson to making such jokes, his spokesman said: "You've heard how seriously the prime minister takes this whole issue.
"He is 100% focused on delivering for the public and on their priorities."
Even so, people on Twitter couldn't quite believe Johnson had made a joke about weight while responding to such a long list of serious allegations from Blackford.
One person said even "eight-year-old children wouldn't do that" while others believed it showed how "he's really in deep trouble".
Johnson received further backlash for his attempts to deflect the line of questioning about partygate by talking about the ongoing situation in Ukraine, his Brexit success and the vaccine rollout.
He also called leader of the opposition Keir Starmer a "lawyer not a leader", which went down like a lead balloon.