Politics
BT Boss Defends £50m 'Fandangled' 888 'Walk Me Home' Phone Service For Women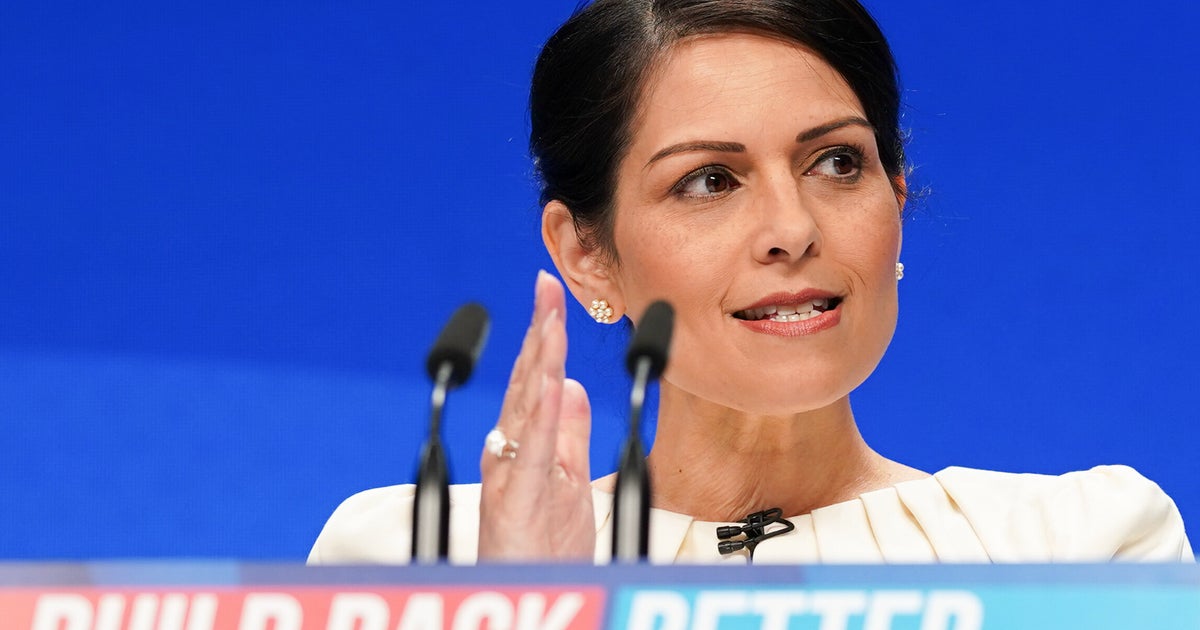 Ian Forsyth via Getty Images

Priti Patel has backed the proposal 
The boss of BT has claimed that a phone service to walk women home late at night will act as a "small deterrent" in the problem of male violence. 
Philip Jansen, BT's chief executive, said the service was "just one small idea" that could help.
The telecomms giant has laid out plans for a £50 million phone service aimed at protecting women in the wake of the murder of Sarah Everard.
The "Walk Me Home" app would allow users to have their journeys tracked, triggering an alert if they failed to reach home in time.
Women could also use the mobile app alongside the number 888 to summon police if they felt threatened.
However, critics say the plan is a "sticking plaster" and point out the real problem is male violence.
Home secretary Priti Patel has reportedly approved the proposal submitted last week.
When it was put to him that the service would not stop violence against women in the streets, Jansen told BBC's Radio 4 Today programme: "No I think it's possible that if it's known that people are using a triple eight service, that it will form some form of small deterrent.
"If it would stop one attack, one murder, one abduction, I think it's worth it."
DANIEL LEAL-OLIVAS via Getty Images

 Chief executive officer of BT Philip Jansen 
When it was suggested they were putting the onus on women to protect themselves rather than making an effort to stop male violence, he replied: "I completely agree with that and this is just one small idea which I think can help.
"Let's not forget it's an opt-in voluntary service. Unfortunately, as I said before, the Sarah Everard case is totally horrific, but it's rare.
"But what's really common and is happening every single day up and down the country is individuals – often women but not always – boys and girls who are fearful, anxious and worried, and therefore having a very simple app which is nationwide easy to use I think it's a good idea."
Jansen said they needed to work through the details to ensure the app did not trigger any "unnecessary alerts". 
He said Patel had been "very supportive" of the idea, adding: "I think she, like me, thinks we need to think through the idea."
Jamie Klingler, from campaign group Reclaim These Streets, said the idea was "so impractical and doesn't work".
She added: "We all text people when we get home – we've been doing that since we got mobile phones.
"Instead of spending £50 million on this new fandangled idea – which is really an old idea – 999 needs to work for us. 
"We need to look at the problem, we need to look at male violence at the hands of men.
"It's not about women keeping themselves safe, it's not about me dialling a 888. 
"By the time I dial 888 that I'm being threatened, I'm dead."