Politics
Can Boris Johnson Survive His Own Chaos?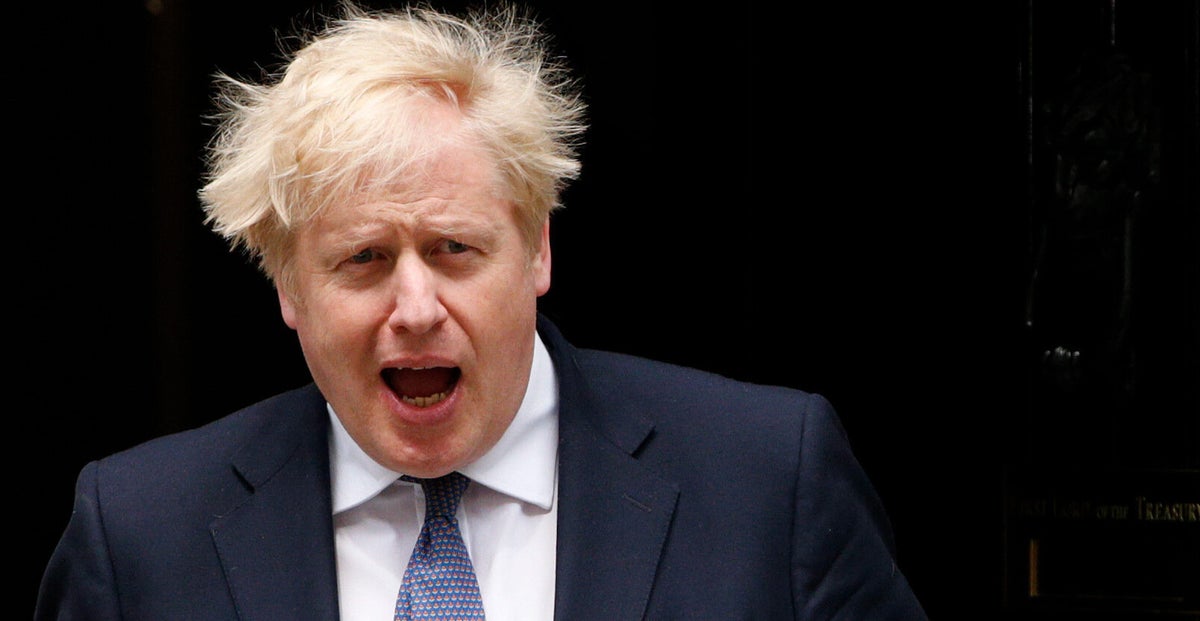 Anadolu Agency via Getty Images

Prime Minister Boris Johnson leaves 10 Downing Street 
You're reading The Waugh Zone, our daily politics briefing. 
Debate rages over Dominic Cummings' bombshell evidence to MPs and whether he, a man once at the very heart of power, is a trustworthy source on what went on in Downing Street. 
But when the former Vote Leave chief described his erstwhile boss Boris Johnson as "just like a shopping trolley smashing from one side of the aisle to the other", it certainly had a ring of truth. 
And perhaps never more than today, as it was confirmed what has long been alleged: that the Conservative Party and Tory donors did indeed initially fund an expensive revamp of the prime minister's Downing Street flat. 
A report by the government's new ethics adviser, Christopher Geidt, said Johnson acted "unwisely" by embarking on the refurb without "rigorous regard for how this would be funded". 
Johnson was not aware Tory donor David Brownlow and his party had settled the bill – said to be £200,000 – and the work began in April, when the PM was hospitalised with coronavirus. 
The PM has since made a declaration of interests and settled the bill. As such, Geidt ruled that Johnson did not breach the ministerial code. 
"Chaos isn't that bad – it means people have to look to me to see who is in charge," Cummings claimed was Johnson's mantra. 
Separately, Geidt found health secretary Matt Hancock guilty in "technical terms" of a "minor breach" of the code, in that he failed to declare he had retained shares in his sister's firm Topwood Limited when it won an NHS contract.
Which, on a week filled with revelations about the government's handling of Covid, rather begs the question: when, if ever, will chaos become a destructive force for Johnson's administration? 
Keir Starmer vowed Labour would be a "constructive opposition" under his leadership. 
His cautious approach has not been rewarded by voters, however, with a recent YouGov poll putting the Conservatives nearly 20 points ahead of Labour. 
Despite Cummings' many grenades this week, which included him confirming under oath he heard Johnson say that he'd rather see "bodies pile high" than order a third lockdown – something the PM denied in parliament – Labour has not called for anyone to resign. 
This has frustrated some on the left in the party, including MPs in the Socialist Campaign Group who could not hold back and defied Starmer with a statement of their own calling for ministers' resignations. 
Those close to Starmer believe he looks across the despatch box at a PM complacent about the constant mayhem and how damaging it could be to his authority over time. 
But, however much Labour may wish to portray Johnson as a clown, it would be foolish of them to believe the PM is blind to threats. 
Despite the successful vaccine rollout, another 'red wall' victory in Hartlepool and him weathering all criticism of the government's handling of Covid, Johnson has taken steps to maintain his position. 
As HuffPost UK reported last week, lockdown-sceptic Graham Brady could face a challenge as chair of the powerful 1922 committee of backbench Tory MPs.
The man vying to replace him, Robert Goodwill, is a noted ally of Johnson's and believes the group should be less critical – something which would come in handy if the roadmap out of lockdown slips because of the India variant. 
And when it comes to Geidt's role as adviser on ministerial standards, he has no power to launch investigations of his own and, Downing Street confirmed last month, the prime minister remains the "ultimate arbiter" of the ministerial code.
Meaning that, when put under pressure over his or his ministers' conduct, Johnson reserves the right to mark his own homework. 
Perhaps the only unknown factor after this extraordinary week is what level of chaos Cummings has unleashed.