Politics
Cardi B And Megan Thee Stallion's WAPtastic Grammys Performance Was Gloriously Extra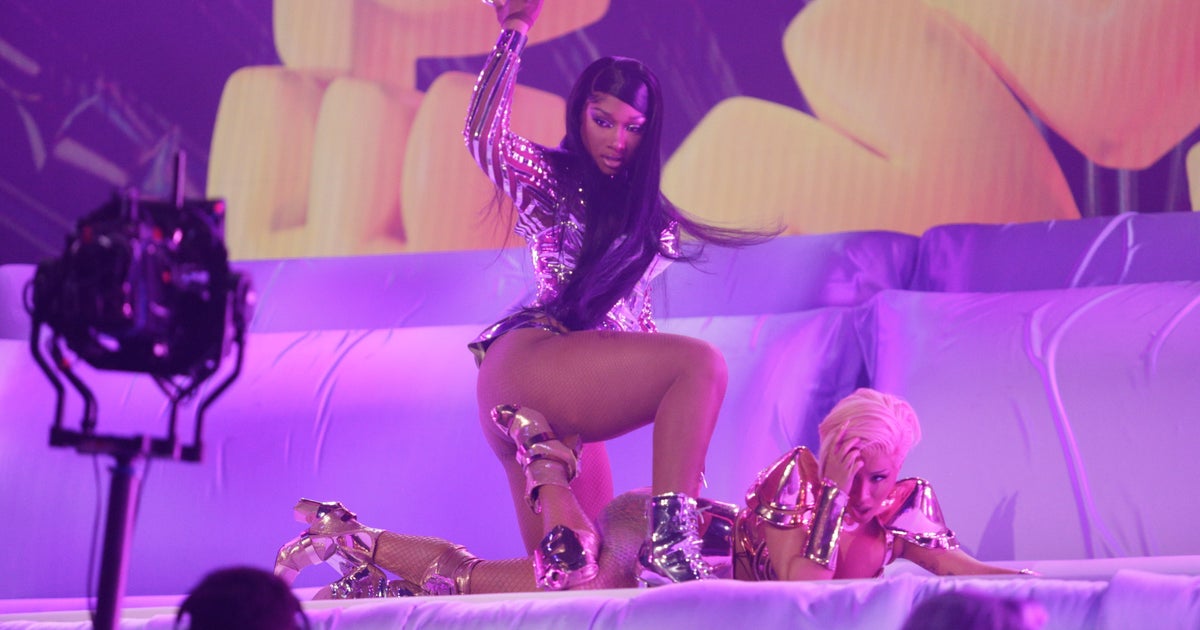 There's no question over who stole the show with their stand-out performance at this year's Grammys.
We've been waiting since the summer for Cardi B and Megan Thee Stallion to perform their chart-topping, controversy-sparking hit WAP for the first time, and we're glad to report it was more than worth the wait.
Even with WAP's more explicit lyrics being censored for the live broadcast, the rap duo more than managed to get the message of their hit song across, with an outrageous performance that included a pole routine around a giant high heel, the pair getting cosy in an absolutely enormous bed and even some tap-dancing.
After all, if you can't go all out at the Grammys, when can you?
Francis Specker/CBS via Getty Images

Megan Thee Stallion and Cardi B at the Grammys
Megan kicked things off with a solo rendition of her solo tracks Body and Savage, after which Cardi crashed the party with her song Up.
Then, of course, the pair came together to deliver a suitably extra performance of WAP, and it was a moment.
Don't believe us? Check it out for yourself below: 
The ceremony was a huge night for Megan The Stallion in general, as she not only gave one of the night's stand-out performances, but scooped a total of three awards.
Early in the night, Megan celebrated her first Grammy win ever, when she was presented with the Best New Artist award, following in the footsteps of recent winners Dua Lipa and Billie Eilish.
She and Beyoncé were also awarded Best Rap Performance and Best Rap Song during the ceremony, which helped the music legend make Grammys history as she became the singer with the most wins ever.