Politics
Cassette Boy Trolls Boris Johnson With New Video: 'We've Got 99 Problems And I'm Number 1'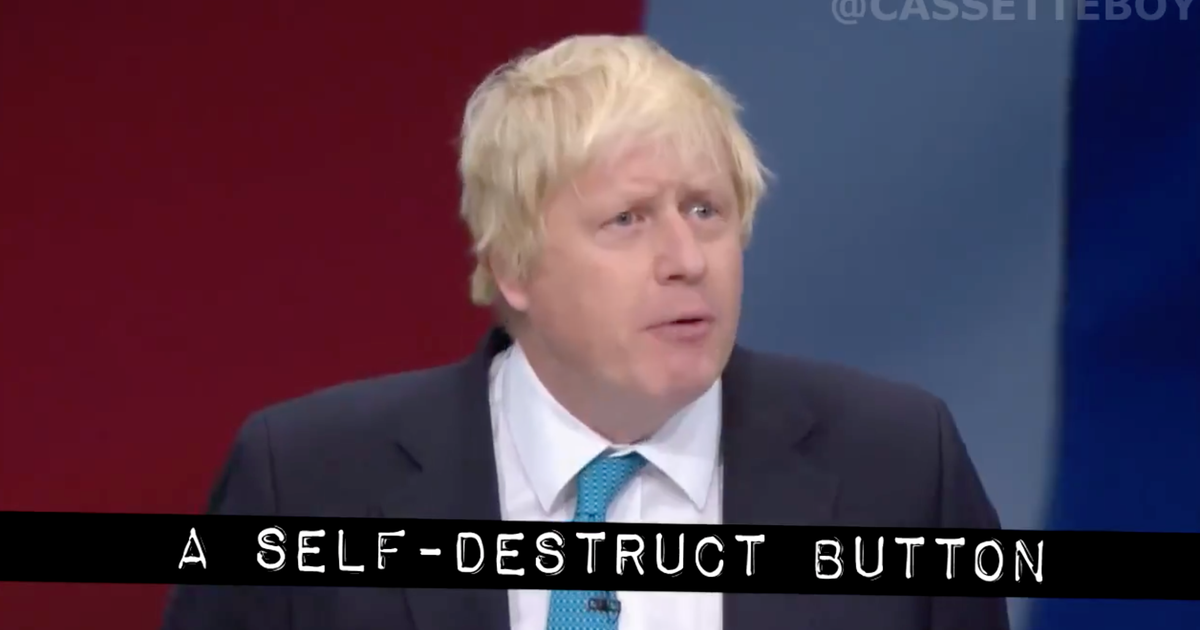 Boris Johnson's many speeches were all cut up to improvised lyrics to create a scathing parody YouTube video on Wednesday.
Cassette Boy, a famous YouTube account which often mocks world leaders, redesigned the lyrics to Jay-Z's song 99 Problems and mismatched phrases the prime minister has previously said in public to create different meanings.
The 75-second clip shows Johnson supposedly speaking disparagingly about his own performance to the tune of the popular 2003 song.
It begins: "If you live in the UK, I feel bad for you son,
"We've got 99 problems – and I can't fix one.
"We've got no petrol, you can't drive yourselves to the supermarket and its empty shelves,
"But how can we have a shortage of gas
"When every word comes out my ass?
 "If you have cheap energy deals,
"They'll be taken away like free school meals."
YouTube Cassette Boy

A still from Cassette Boy's latest skit about Boris Johnson
The song, released the same day the government has axed £20 from Universal Credit, claims: "If you're poor I don't give a shit."
The song jokes about "robbing the young" to fund the old – in reference to the national insurance hike set to come in next year.
It continues: "Lots of these problems were caused by Brexit, 
″A self-destruct button, and yes I pressed it.
"Leaving didn't have to be such a nightmare,
But I did nothing to prepare.
″I've never done a hard day's work in my life."
 The song goes on to say Johnson "totally fucked it" during the pandemic, leading to the death of thousands, and mocks how the prime minister has not asked the public to still wear masks.
 It finishes: "If you're in the UK, I feel bad for you son,
"We've got 99 problems – and I'm number 1."