Politics
Charles And Camilla Crash American Idol After Coronation Concert Celebration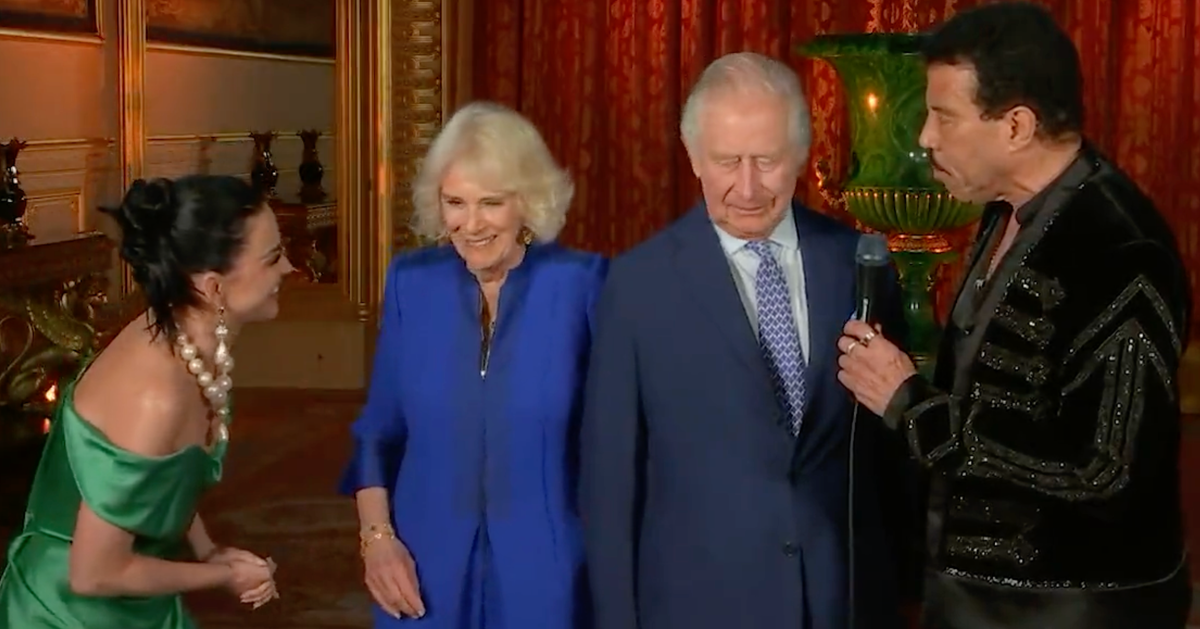 However, Katy and Lionel did briefly speak to their colleagues via video-link on Sunday night, which was then crashed by a very special guest.
"I have a surprise," the All Night Long singer commented as Charles and Camilla made their way into view, with the former joking: "I just wanted to check… how long you'll be using this room for?"
Charles went on to praise the two "brilliant" performers for their routines during his show, with Camilla also taking a moment to compliment Katy's "frock", which garnered plenty of attention during the show.
Lionel then asked the monarchs: "We understand there's a party? You're throwing a party next door? As soon as we finish [here], we're coming to the party."
"You deserve it, bless you," the newly-crowned king told the musicians.
Paloma Faith, Olly Murs and Andrea Bocelli were also among the musicians on the line-up for King Charles' coronation concert, at the end of which Take That closed the show with a selection of their hits.
There were also cameo appearances from Kermit The Frog and Miss Piggy, while Tom Cruise appeared in a pre-recorded skit.
Check out all of the moments you might have missed from the coronation concert here.