Politics
Cher Makes Her Long-Awaited TikTok Debut And It's Obviously A Camp Work Of Art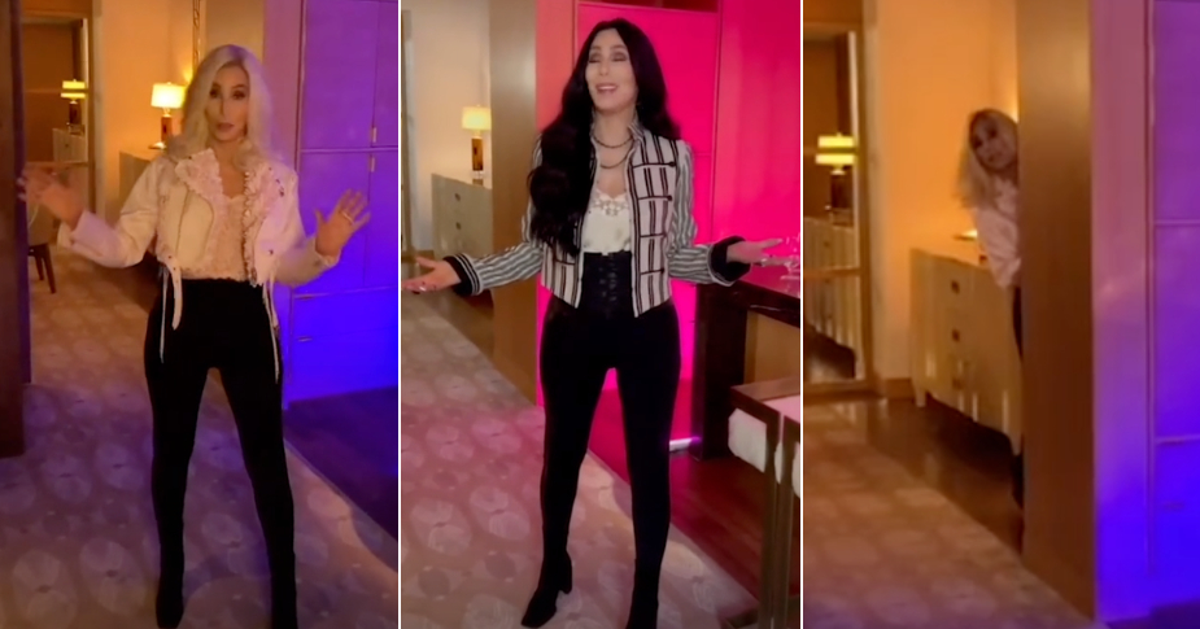 Pride month may be nearing its end, but Cher has ensured we go out in style, after making a TikTok debut befitting an icon of her status.
Those who've been following the showbiz legend on Twitter for the last few years will know she delivers more iconic posts in a month than many comedians and celebrated figures manage in a year – so we're thrilled to note that her arrival on this new platform lives up to her reputation as a social media queen.
Cher being Cher, her first TikTok post is heavy on wigs and costume changes, with the Believe singer declaring: "Hi it's me, the great and powerful Cher. And I'm on… TikTok."
After a beat (and a change of both outfit and wig), a brunette Cher then states: "Hi, it's me, Cher. On TikTok."
The blonde Cher then returns, announcing: "Guess who I am! I'm on TikTok!"
At the end of the 30-second, the brunette Cher comes back into the frame, joking: "Hi, of course you know who I am. I was going to introduce myself, but no.
"Happy Pride month to everybody in the community that I love! And that means… you."
TikTok/Cher

Cher's TikTik debut is every bit as gloriously camp as we were hoping