Politics
Dan Walker Taunts Rival Piers Morgan With An Invite To Talk On BBC Breakfast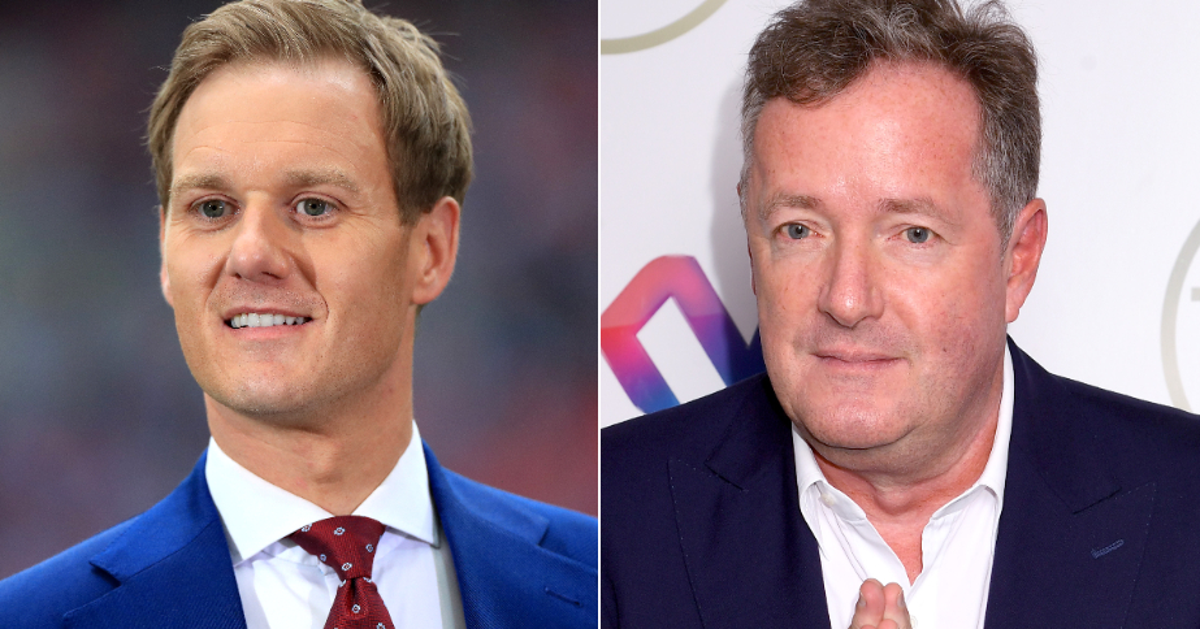 Reacting to the news shortly afterwards, Dan tweeted: "Sorry to hear the news about your departure from GMB @piersmorgan.
"If you'd like to come on the UK's number 1 breakfast show to talk about it… we could make some space for you in the morning."
After Wednesday morning's edition of BBC Breakfast, Dan made a less-than-subtle reference to the matter once again when he tweeted: "To all the shouty, sweary people telling me I'm nothing like you know who… thank you.
"If you want a programme happy to exploit issues like mental health to create controversy, division & clicks I'm delighted to say… you're in the wrong place. Have a wonderful Wednesday."
"Congratulations on your ratings. Ours were good too," Dan soon wrote back.
"In other news… I hope my boss would have dragged me off set if I'd used my platform – on national TV – to tell a pregnant woman, speaking openly about suicidal thoughts, that I didn't believe a word she said."
On Wednesday morning, Piers doubled down on his comments about Meghan.
Sharing an image of Winston Churchill and a quote about free speech on Twitter, the presenter reiterated that despite having time to "reflect" he still did not believe Meghan, insisting "freedom of speech is a hill I'm happy to die on".
His latest tweet came after TV watchdog Ofcom confirmed it had launched an investigation into his comments about Meghan on GMB, having received over 41,000 complaints about Monday's episode. 
It said it would be probing the show under its harm and offence rules.
Piers had previously been criticised by mental health charity Mind, who work with ITV on its Britain Get Talking initiative. 
"We were disappointed and concerned to see Piers Morgan's comments on not believing Meghan's experiences about suicidal thoughts," it said in a statement.
In a statement confirming Piers' exit, ITV said: "Following discussions with ITV, Piers Morgan has decided now is the time to leave Good Morning Britain.
"ITV has accepted this decision and has nothing further to add."
Good Morning Britain airs every weekday from 6am on ITV.