Politics
Derry Girls Viewers Left Stunned By Heartbreaking Twist In Series 3 Finale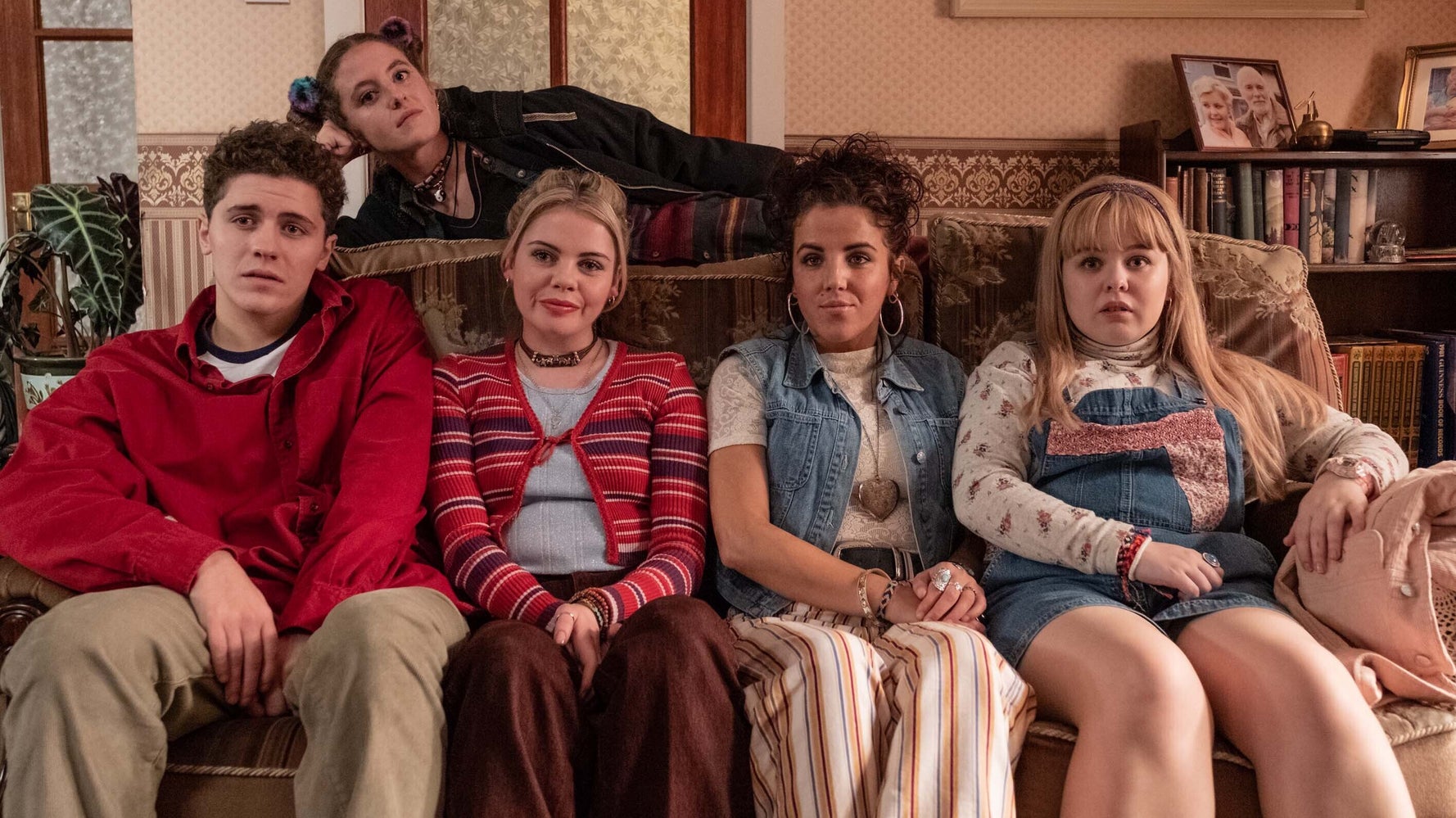 This article contains spoilers for the latest episode of Derry Girls.
Derry Girls fans were not at all prepared for what an emotional rollercoaster the series three finale would turn out to be.
The hit Channel 4 comedy came to an end (sort of…) on Tuesday night, with the final moments of the show proving to be particularly heartbreaking.
As the gang were preparing to head off to a Fatboy Slim show, Clare discovered that her father had been taken to hospital after suffering an aneurysm.
The final moments of the episode showed his coffin being carried into a church, with the cast all gathering at the side of Nicola Coughlan's much-loved character.
The sombre moment sparked a big reaction to fans of the show, many of whom were moved to tears by the totally unexpected scene…
Of course, Derry Girls isn't quite over for good just yet.
Derry Girls creator Lisa McGee said: "Like all the very best 90s bands, I couldn't resist ending our farewell tour with an encore for our loyal fans.
"I'm delighted to say we'll be returning for one extended special – airing in the same week as our final episode.
"The special deals with the historic and momentous Good Friday Agreement vote, which coincides with the gang's coming of age, they enter adulthood just as Northern Ireland embarks on a new future."
Derry Girls concludes on Wednesday night at 8pm on Channel 4.