Politics
Dominic Raab's Alleged Victims 'Lost Their Careers And Suffered Mental Health Crisis'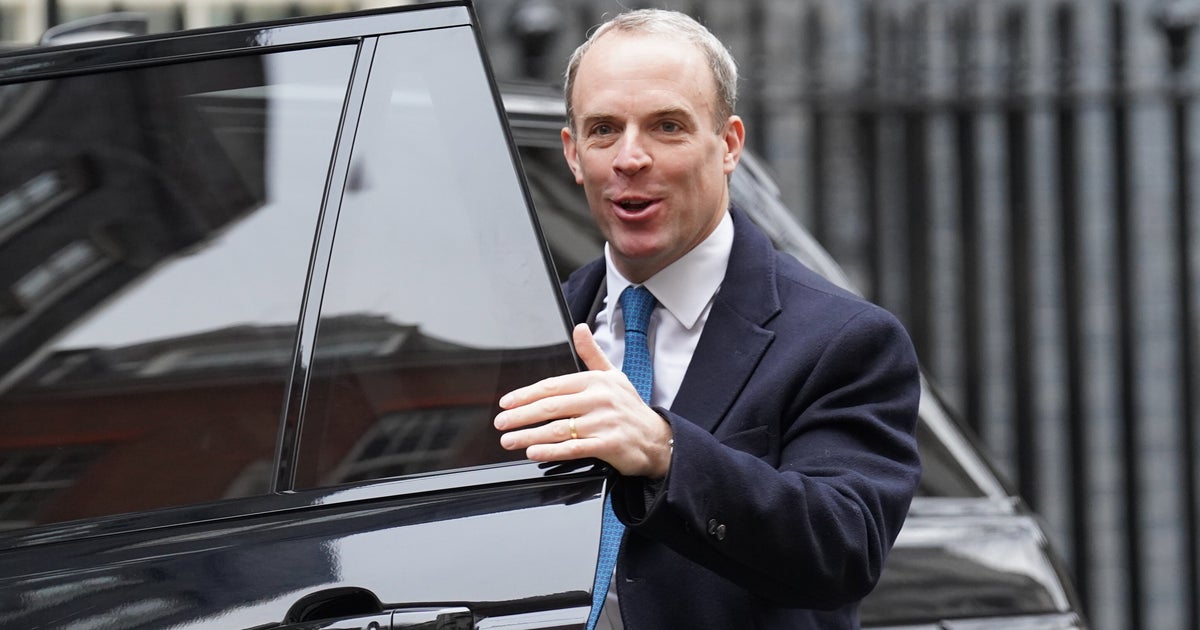 Civil servants allegedly bullied by Dominic Raab lost their careers and suffered "mental health crisis" as a result, a union boss has claimed.
Dave Penman, general secretary of the First Division Association (FDA), also hit out at Jacob Rees-Mogg after he suggested those raising complaints about the deputy prime minister's behaviour were "snowflakes".
Rishi Sunak is coming under increased pressure to remove Raab from his position amid the ongoing investigation by Adam Tolley KC into the bullying allegations against him.
A total of eight separate complaints involving 24 civil servants across three different Whitehall departments have been made against the deputy PM, who denies the allegations.
On Sky News this morning, Penman said: "I've spoken to people who are civil servants who have worked for Dominic Raab, who have suffered mental health crisis, have lost their careers essentially because they've had to move and change jobs.
"Bullying has an enormous impact on individuals. It's about an abuse of power, and in many cases there is no greater power dynamic than someone who is a government minister, or a deputy prime minister, and a civil servant, and where that gets abused it can have significant consequences for individuals."
The union boss also repeated his call for Raab to be suspended by the prime minister while the allegations are investigated.
He said: "If that was you, me or anyone else, in any workplace up and down the country, the employer would consider suspending someone because with allegations so significant you have to have regard for your current employees and whether you are putting them in harm's way."
Rees-Mogg, the former Commons leader, sparked anger earlier this week when he said he worried whether "we are getting a bit snowflakey" about bullying.
"People need to be able to say this job has not been done well enough and needs to be done better," he said.
"It's a very difficult line to judge. It's not a straightforward issue in most cases. It's how did somebody react, what did somebody say, is it reasonable to demand from senior and well-paid professionals a level of good service?
"And then you have to judge whether that line has been overstepped. But I do worry we are getting a bit snowflakey about this."
But Penman said: "I was astonished by those comments.
"Jacob Rees-Mogg was leader of the House of Commons. I know that he met with people who were the victims of bullying in the Commons. He's heard first hand what it's like to be on the wrong end of bullying and to talk about 'snowflakey' in those terms is just astonishing from someone in his position."