Politics
Elliot Page Cries 'Tears Of Joy' As He Reflects On Happiest Moment Since Transition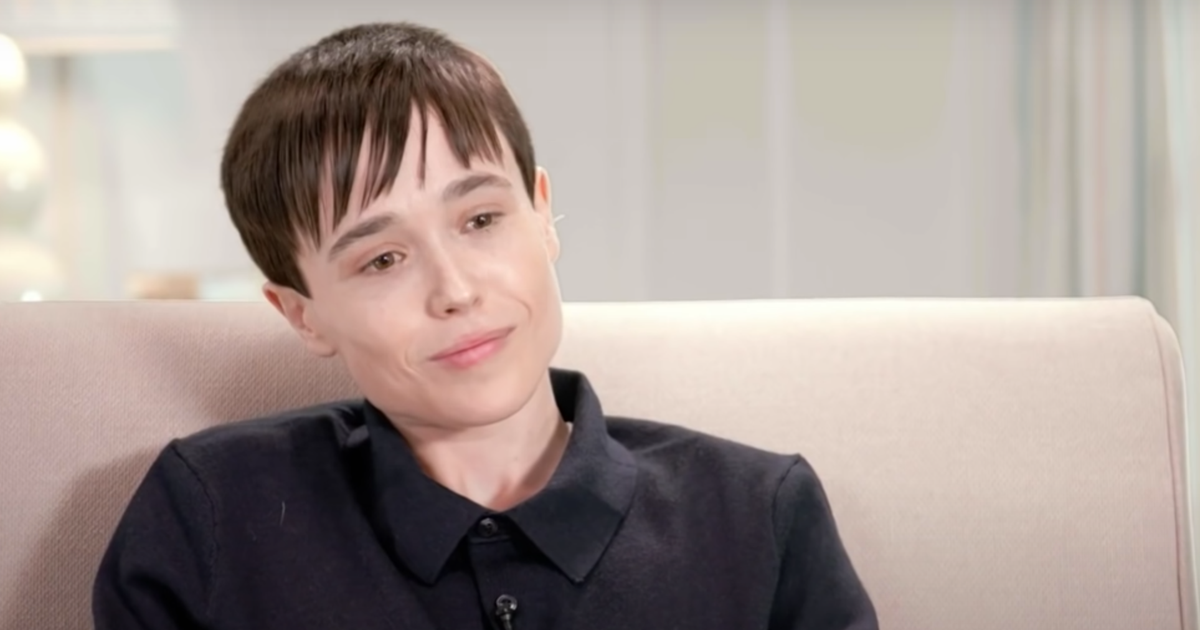 Elliot Page had a tearful moment as he reflected on the most joyful aspects of his transition in an upcoming interview with Oprah Winfrey.
The Oscar-nominated actor came out as transgender last year, and has since filmed his first sit-down interview with Oprah for her Apple TV+ show The Oprah Conversation, set to debut on Friday.
During the conversation, Oprah asked Elliot about "the part of your transition [that] has actually brought you the most joy", prompting an emotional response from the Umbrella Academy star.
"Goodness, what has brought me the most joy?" Elliot began. "It's the little [things], you know? 
"Getting out of the shower, and the towel is around your waist, and you're looking at yourself in the mirror and you're just, like, 'there I am'. And I'm not having the moment where I'm panicked, I'm not having all these little moments that used to be… just being in a t-shirt!"
Becoming tearful, he added: "It's… being able to touch my chest and… feel comfortable in my body for probably the first time.
"Tears of joy," he added to the host.
In the lead-up to his appearance on The Oprah Conversation, Elliot told Vanity Fair he hoped the interview would help combat the "misinformation and lies" currently surrounding the transgender community in the media.
Elliot came out as trans in a statement posted on Instagram last year.
He said at the time: "I love that I am trans. And I love that I am queer. And the more I hold myself close and fully embrace who I am, the more I dream, the more my heart grows and the more I thrive.
"To all the trans people who deal with harassment, self-loathing, abuse, and the threat of violence every day: I see you, I love you, and I will do everything I can to change this world for the better."
Watch Elliot's interview on The Oprah Conversation on Apple TV+ from Friday 30 April.
Useful websites and helplines: