Politics
Emma Stone Appears As A Very Glamorous Young Cruella In First Trailer For New Disney Film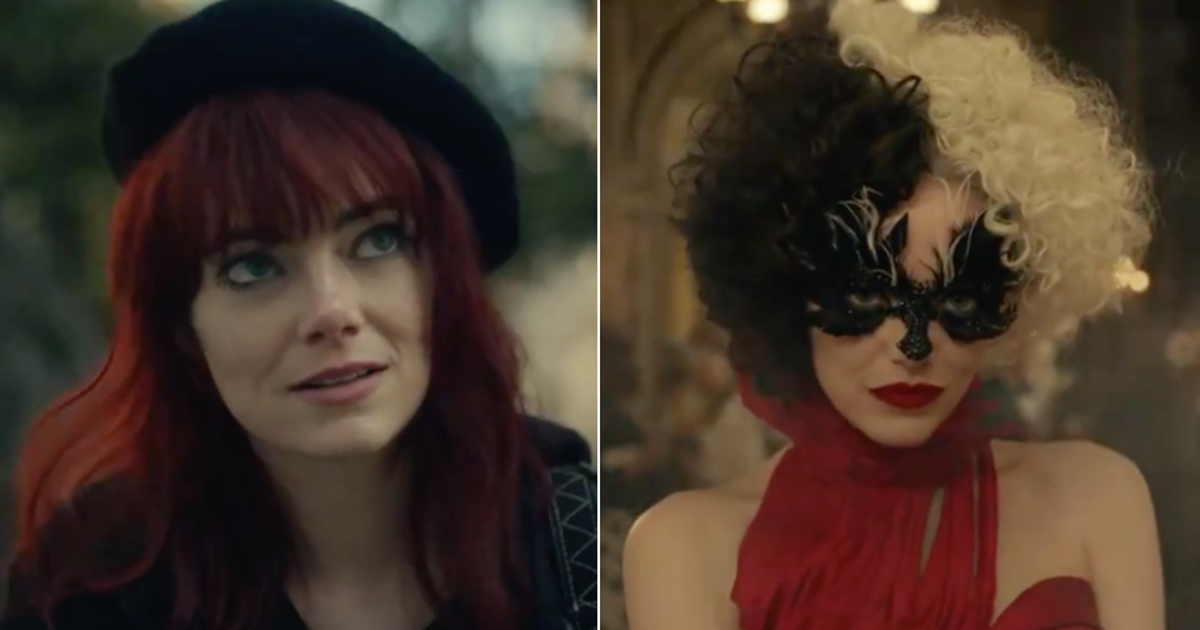 The first trailer for Disney's upcoming film based around Cruella DeVil has been released, showing Emma Stone in action as the iconic villain for the first time.
In the new trailer for the live-action origin story, Emma is seen as a young Cruella sporting a punky red hairstyle, later appearing in the 101 Dalmatians character's more iconic black-and-white do.
As a young Cruella is seen heading into Liberty (ahhhh, remember shopping?), she's heard declaring: "From the very beginning I realised I saw the world differently than everyone else.
"That didn't sit well with some people. But I wasn't for everyone."
Disney

Emma Stone as a red-haired Cruella in the villain's early years
"I guess they were always scared that I'd be… a psycho," she adds. "But a new day brings new opportunity." 
The trailer also features footage of Cruella arriving at a masquerade ball and performing a stunning Drag Race-esque reveal and later riding a motorbike while looking decidedly less glamorous than we're used to seeing the character.
Intriguingly, the clip ends with a huge blaze, teasing something seriously dramatic is in store for fans in the forthcoming film.
"The thing is, I was born brilliant, born bad, and a little bit mad," she's heard saying over the end of the trailer. 
Disney

OK, we are so ready for this film
Cruella DeVil first appeared on screen in the Disney film 101 Dalmatians in the 1950s, and went on to become one of Disney's most infamous villains. She was later played by Glenn Close in two live-action remakes.
The new Cruella film is slated for release on 28 May 2021, though it's not yet clear whether it'll be hitting cinemas or the streaming service Disney+ – where recent offerings Mulan and Soul have debuted – in the UK.