Politics
Emma Thompson's Dancing (Almost) Steals The Show During An Audience With Adele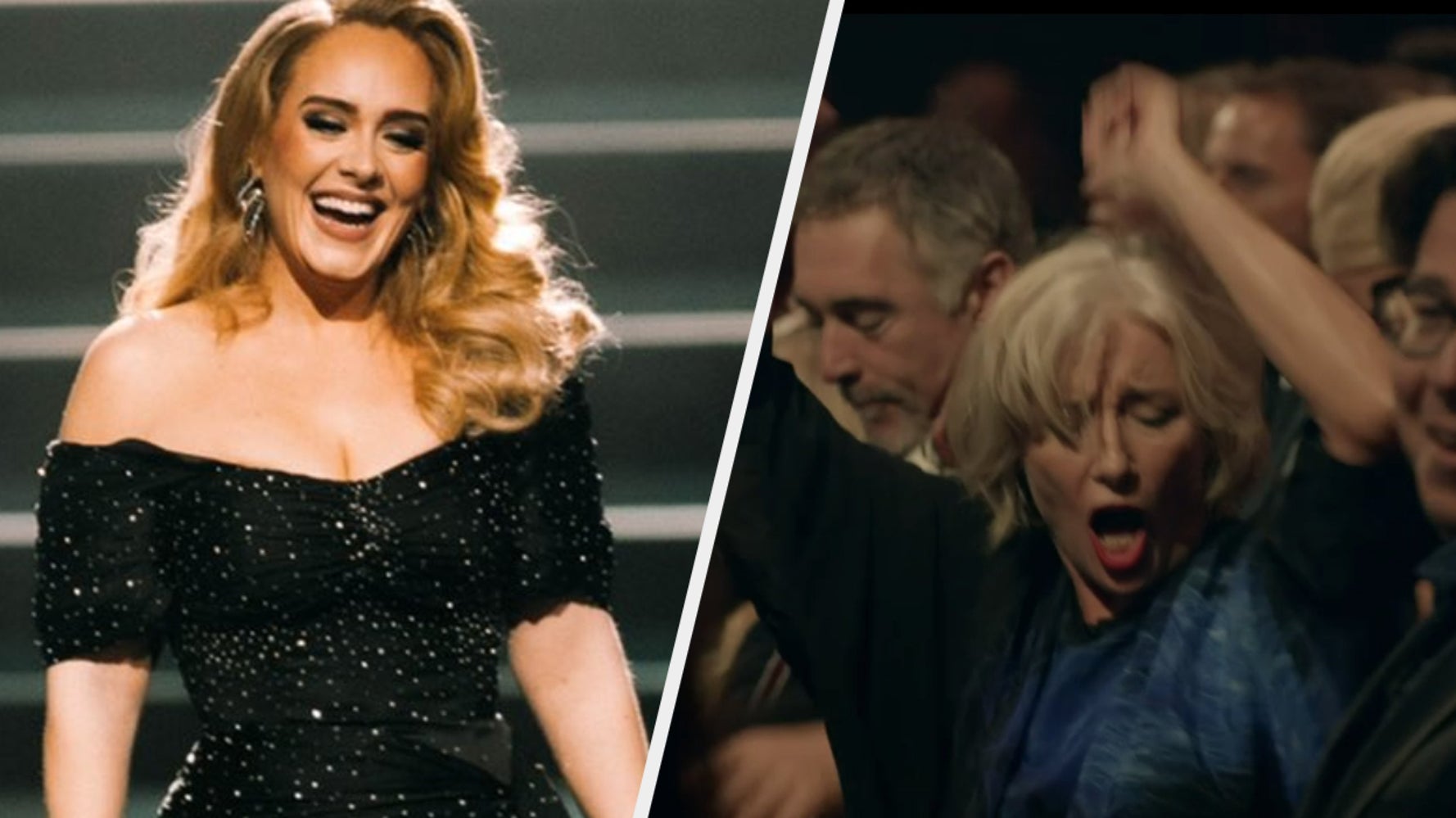 There's not a lot that could upstage Adele, but Dame Emma Thompson's dancing came close during the singer's TV special on Sunday night.
The actor was one of many famous names who attended the recording of ITV's An Audience With Adele, and she really got into the spirit of things by busting out some killer moves throughout the show.
Although the British singer is famed for her powerful ballads, Emma was up on her feet every time Adele sang anything remotely uptempo during the show at the London Palladium.
In one clip, the actor can be seen living her best life as she dances between comedian Michael McIntyre and her husband and fellow actor Greg Wise.
Viewers were very much here for it…
Dame Emma also had a one-to-one moment with the singer during the concert where she first asked her if she was wearing socks under her elegant black gown, to which Adele confirmed she was actually wearing tights but they were falling down.
The actor then asked: "When you were younger, was there someone who supported you or inspired you or protected you from all the trials and tribulations of life and inspired you to go on?"
The singer replied that her English teacher at her school Chestnut Grove in Balham.
Dame Emma then surprised Adele by inviting Ms McDonald on stage and the pair embraced with the singer becoming instantly emotional.
Idris Elba, Years And Years star Olly Alexander, Dua Lipa, Boy George, Stormzy and Emma Watson were also among the famous faces in the audience.