Politics
Football Fans Have Already Decided On The True Hero Of Euro 2020 – This Tiny Car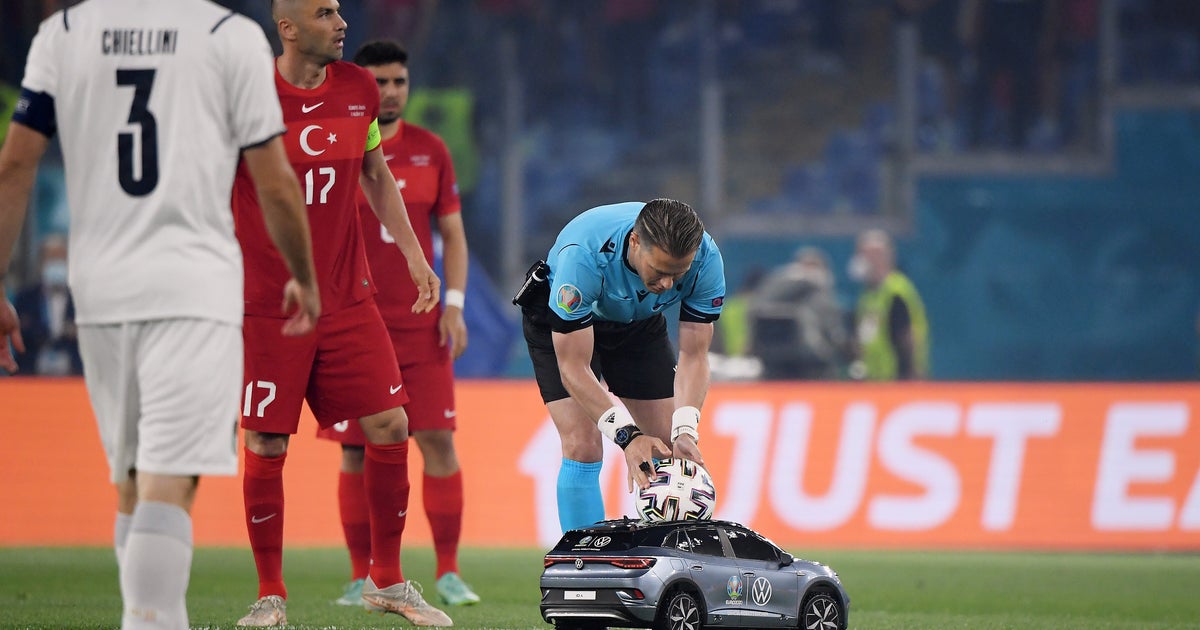 After a wait longer than any of us could have anticipated, the European Football Championship finally got underway on Friday night.
Early on in the live broadcast – which saw Turkey going toe-to-toe with Italy – fans discovered their new hero of the tournament.
And no, we're not talking about any of the actual players.
Before kick-off, a tiny remote control car made its way onto the pitch, carrying the match ball for the night – much to the delight of those watching along on social media.
In fact, it didn't take long at all for viewers on Twitter to become completely enamoured with the miniature vehicle, more so than anything that actually transpired during the first Euro 2020 (yes, they're still sticking with that name, by the way) game of the year.
Here's a selection of what was being said online:
In the end, Italy ended up emerging triumphant, beating Turkey 3-0, but it was pretty much unanimous who the true star of the show was:
Of the UK teams competing in Euros 2020, Wales will be the first to play, going up against Switzerland at 2pm on Saturday afternoon.
England will then play Croatia on Sunday at 2pm, while Scotland's first match will take place at the same time on Monday, when they'll be competing with 2pm.
Will any of them be able to overshadow the adorable antics of the "tiny football car", though? Only time will tell, but let's be honest, it's looking unlikely.
England's squad includes players Raheem Sterling and Jordan Peterson, both of whom have been recognised on the Queen's Birthday Honours list this year.