Politics
GB News Host Sets The Record Straight After Suggestions She Flipped The Bird Live On Air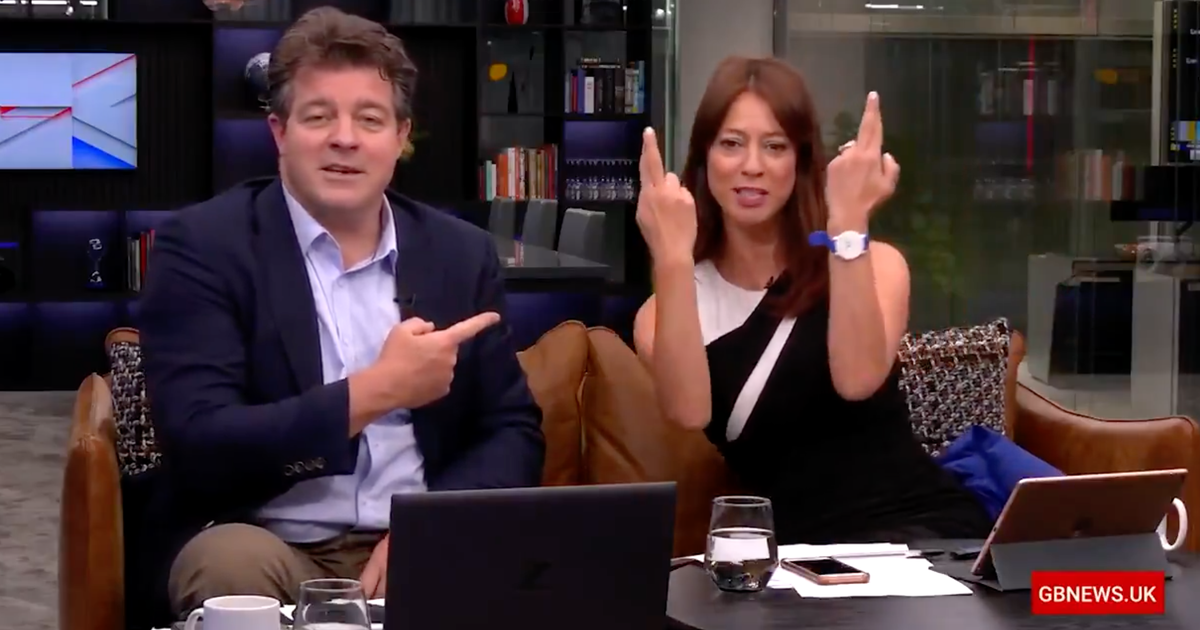 GB News host Gloria de Piero has set the record straight after being accused of giving a double middle-finger during a live broadcast on Thursday.
The most recent instalment of GB News' lunchtime show began with one of what have already become GB News' trademark technical hitches.
Gloria's co-host Liam Halligan was seen speaking with his microphone apparently switched off, while the former Labour MP next to him delivered a confusing hand gesture, before abruptly questioning: "Should the Famous Five be cancelled?"
A tweet then went viral suggesting that the host was flipping a double bird to the camera before beginning the broadcast:
Not even ten seconds into the 12 o clock show and the presenter just gave two middle fingers to the camera live on air! pic.twitter.com/gUc1EdlqQo

— Soundchester UK (@SoundchesterUK) June 17, 2021
However, she then insisted live on air that this was not the case.
Addressing GB News viewers – in a speech that was later tweeted on the station's official Twitter account – she clarified: "This is me crossing my fingers about whether we can go on summer holiday. Somebody screengrabbed it and said that I was sticking two fingers up… oh, it looks like I'm doing it again.
"We're all – the nation is crossing their fingers."
"Are you watching?" Liam then added. "We're crossing our fingers."
"We just want to make something clear, this is Gloria de Piero crossing her fingers for summer holidays… the nation is crossing their fingers" pic.twitter.com/N4ojHt3lTr

— GB News (@GBNEWS) June 17, 2021