Politics
Geronimo The Alpaca Removed By Government Officials Ahead Of His Execution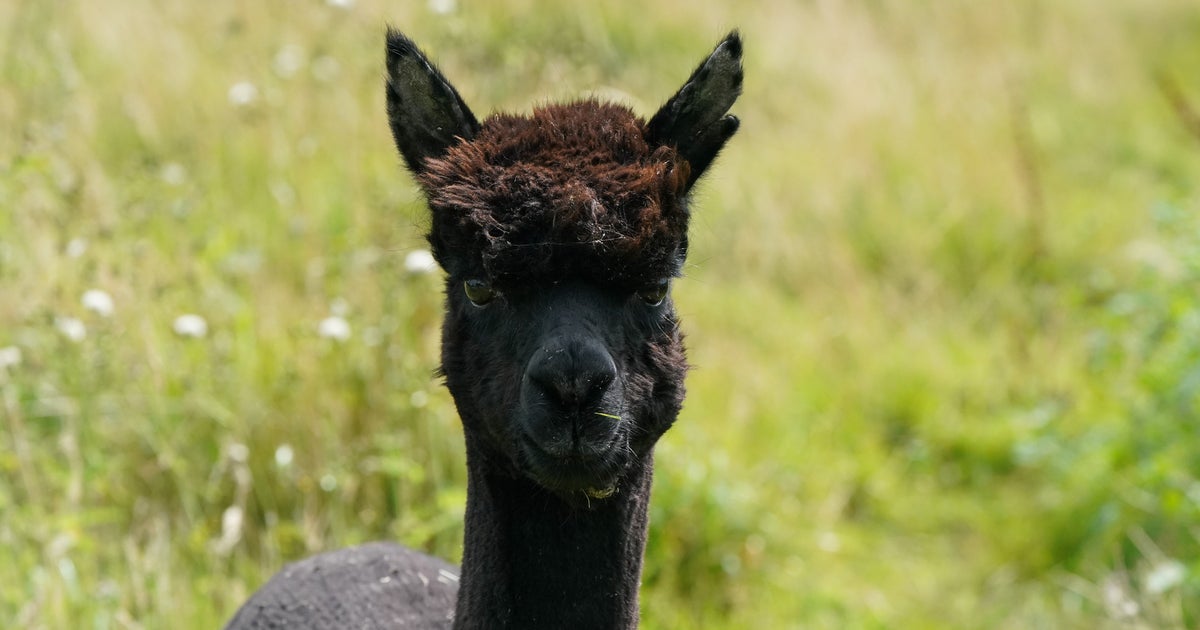 Geronimo the alpaca was removed from his farm near Bristol on Tuesday by government workers, ahead of his execution.
He was removed from the Gloucestershire farm by a large group of officials wearing protective clothing. Accompanied by a police escort, they tied a rope around the animal and placed him in a large carrier.
An online campaign to save the animal reached more than 141,000 signatures in August after his owner Helen McDonald pleaded for the government to reconsider sentencing her alpaca to death.
Geronimo has tested positive for Bovine Tuberculosis (bTB) twice since arriving from New Zealand in 2017, but has reportedly never displayed any symptoms associated with the disease.
McDonald was told she – or her own vet – would have to execute Geronimo, or he would be sent to the extermination team.
However, McDonald has repeatedly argued that the test returned false positives for the highly infectious disease usually found in cattle and refused to put him to sleep.
She lost her attempts to overturn the rest in the London High Court in July, meaning a warrant was signed for his execution after the judge declared there was "suspicion of disease" within the alpaca.
Fighting against the backlash over the testing process, environment secretary George Eustice promised the government uses a "highly specific and reliable test".
He continued: "I have looked at this case several times over the last three years and gone through all the evidence with the chief vet and other experts in detail."
He stood by his decision, despite appeals from high-profile figures including actress Joanna Lumley and prominent environmentalist and father of the prime minister, Stanley Johnson.
Defra – the department for environment, food and rural affairs – were allowed to forcefully enter the farm to shoot Geronimo, according to McDonald, but reports claim the workers have actually taken him away from McDonald's site.
There is a legal requirement for animal owners to report bTB if present or suspected in a herd, but there is no requirement for alpacas in particular to be regularly tested.
Defra maintains that bTB is "one of the greatest animal health threats we face today" which can cost the taxpayer approximately £100 million a year.