Politics
GMB Competition Winner Has Priceless Reaction After Being Surprised At Home By Andi Peters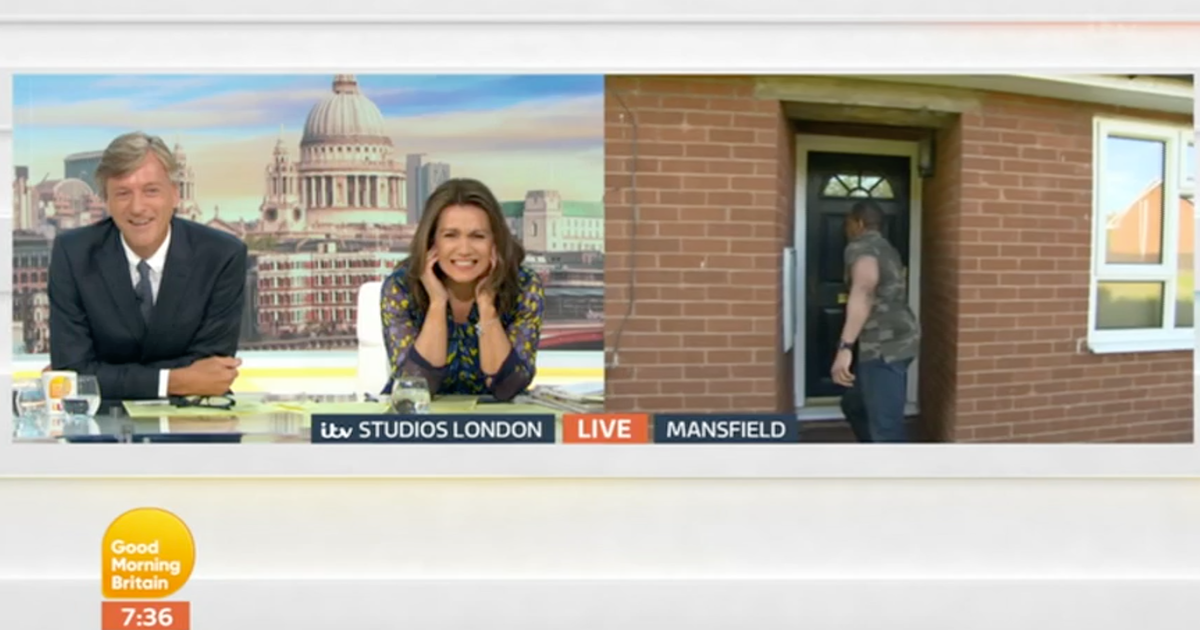 The last thing anyone wants to be greeted with first thing in the morning is the camera crew of a national TV show – even if you did literally enter a competition called Wake Up To Win 24 hours earlier.
Unfortunately for one Good Morning Britain viewer, that's exactly what happened during Wednesday's edition of the daytime show.
As part of the Wake Up To Win competition, Andi Peters rocked up to one viewer's home in Mansfield to surprise them with their £3000 cash prize, and got a priceless reaction in the process.
First off, Andi had Susanna Reid and Richard Madeley laughing out loud back in the studio, as he found himself hammering at the door with no answer.
"Oh no there's a dog!" he announced, after hearing barking on the other side of the door. "Hopefully the dog doesn't bite."
ITV

Susanna Reid braces herself as Andi Peters reaches Elaine's front door
After trying a second time with no response, the presenter then tried shouting: "It's Andi Peters from the telly!"
This was to no avail either, with Richard Madeley suggesting he may have to "kick it down", until eventually the door opened and a man's voice was heard declaring: "God!"
The man in question then went to find Elaine, who had actually won the competition at which point Andi did some expert time-filling with details of more GMB competitions.
ITV

Presumably not the reaction Andi Peters was hoping for.
A stunned Elaine then finally made herself known – from behind the closed door, that is, where she chatted to the presenter before finally opening it.
Eventually, Elaine emerged holding one of the dogs Andi was so alarmed about and sporting her dressing gown, to cheers from the team back in the studio.
The joys of live TV, eh?
Good Morning Britain airs every weekday from 6am on ITV.