Politics
Great British Bake Off Viewers Found This Week's Showstopper Challenge A Little Hard To Stomach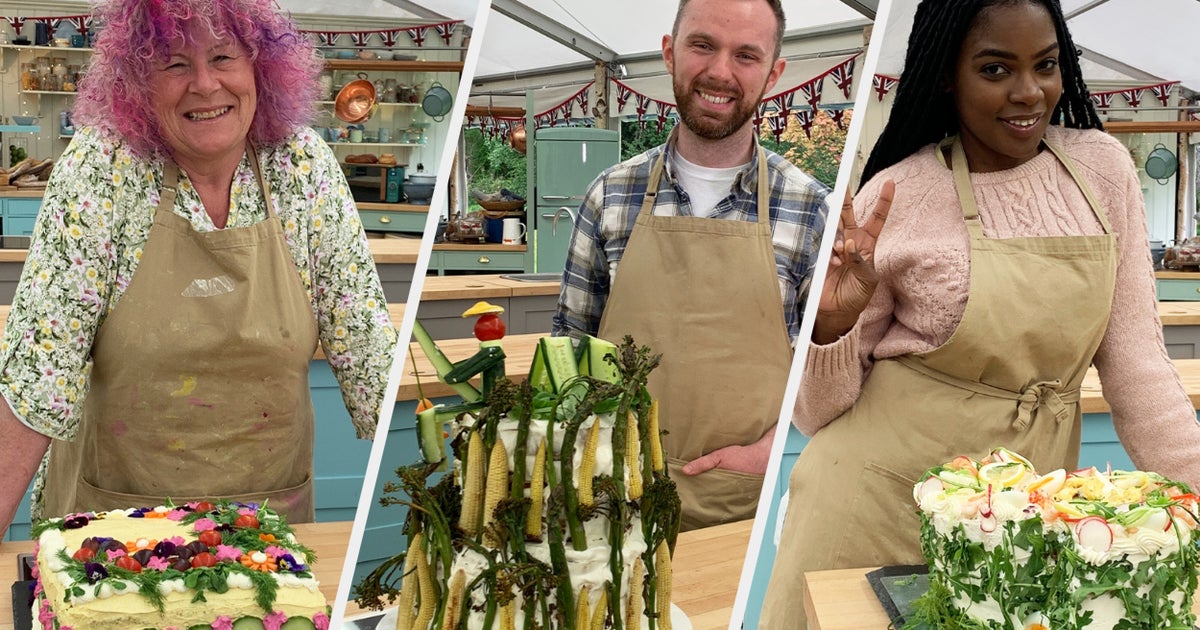 Usually, Great British Bake Off viewers tune in to be given total food envy thanks to the contestants' delicious-looking concoctions and tasty treats.
Although, it's safe to say that this definitely wasn't the case for everyone watching the latest instalment of the hit baking show.
Tuesday night's episode saw the bakers being put through their paces in Bread Week, where they put their own spin on pizzas in the Signature challenge and attempted to serve up pains aux raisins in the Technical.
This week, the competitors were tasked with creating their own Smörgåstårta, a Swedish treat that translates to "sandwich cake". And whatever you're thinking a "sandwich cake" might be, trust us, you're way off.
Instead, the bakers served up creations that looked like cake, but were actually created with homemade bread and ingredients ranging from fish mousse and egg to curry sauce and roasted vegetables.
Delicacy or not, the challenge did not go down well with everyone…
In fact, the whole debacle put many viewers in mind of a certain infamous Friends episode…
This week's Bake Off saw two of the contestants – Rebs and Abdul – absent from the tent due to illness.
Because of this, it was ultimately decided that no one would be sent home at the end of Bread Week, although Prue Leith teased at the end of the episode that two bakers would be leaving the competition after a future challenge.
The Great British Bake Off airs every Tuesday at 9pm on Channel 4.