Politics
Harry Styles Stopped One Of His Gigs To Offer Fan Some Solid Dating Advice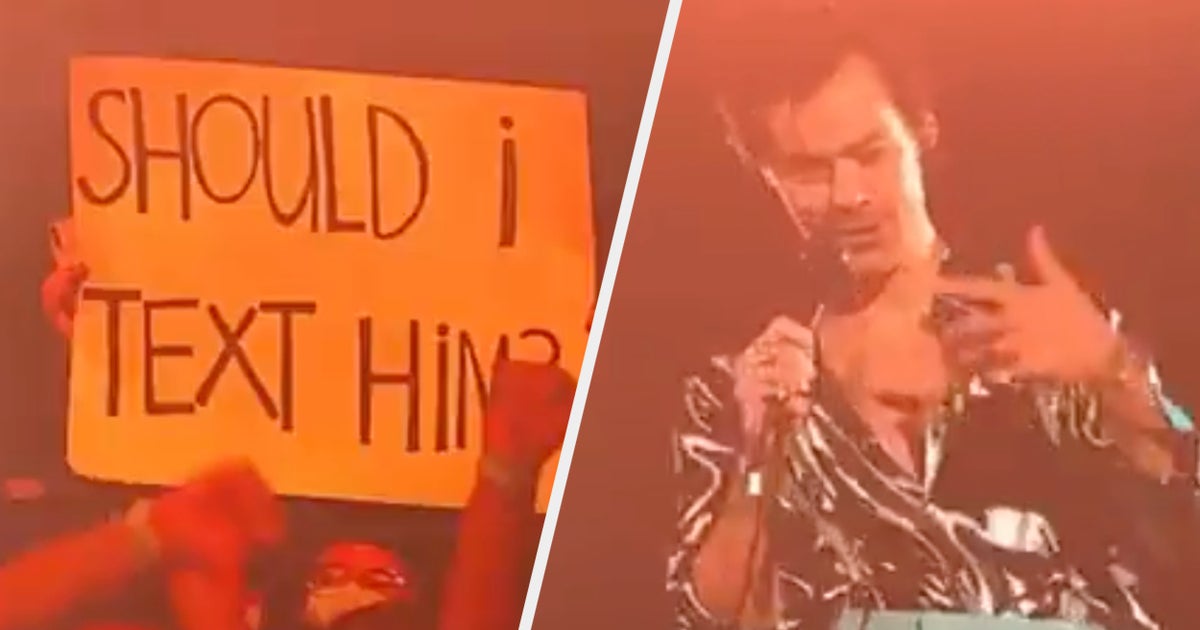 Harry Styles proved this week that he's not just good at singing, dancing, acting, hanging out with Stevie Nicks and wearing necklaces — he's also got a talent for giving advice. 
The 27-year-old pop superstar was performing a concert in St. Paul, Minnesota, on Wednesday night when he noticed a fan's sign in the crowd that read, "Should I text him?" 
Harry had quite a bit to say in response to the sign of the times. But, like any sound advice giver, he needed a bit more context.
"I have a question: Is he nice to you?" the singer asked from the stage. 
A friend of the sign holder yelled that this mystery man was not.  
"In my opinion," Harry proclaimed, "if you should, this isn't even a question."
He went on, mimicking the thought patterns confused daters are all too familiar with: "If you're wondering if we're playing games; if you're wondering, 'should I text him? Should I not text him? … Can't text him too soon. And now I'm thinking about double-texting, that's a whole risky business.' … It's a whole thing." 
The Watermelon Sugar singer then concluded with a little help from "The Notebook": "My personal opinion is that if there's any sort of games, trash! Trash! Trash! Not for you!"
The audience loved the response, as did fans on Twitter…
my friends: get over him
me: no
harry styles: TRASH TRASH TRASH
me: ok king i'll listen to you

— gabby (@gabby_frost) September 23, 2021
imagine a guy asking you why you didn't text him and you have to say "sorry harry styles told me not to and then he called you trash" 😭

— ali xx (@xorainbowlouis) September 23, 2021