Politics
Has A New Russian Offensive Against Ukraine Already Begun?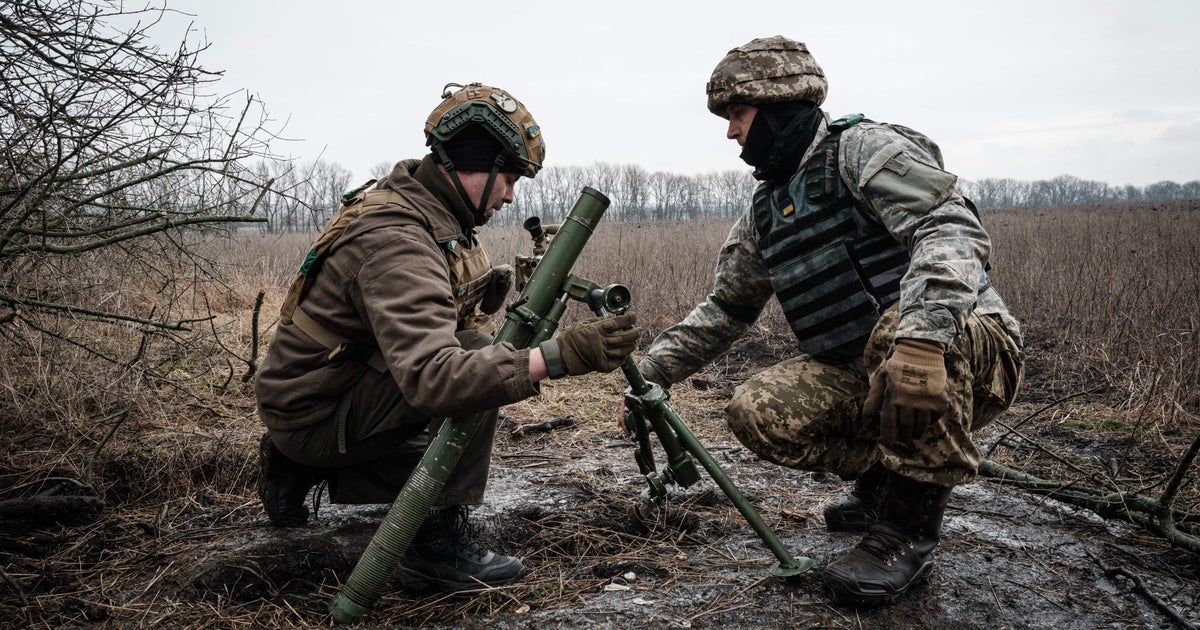 Russia still attacked Ukraine throughout the winter, but it did have to prioritise long-range mean, such as missiles, rather than frontline fighting, due to the harsh weather.
And so Moscow was expected to renew its brutal attacks on Ukraine around the one-year anniversary mark of the war (February 24) – but there are now fears it could come even earlier.
And, 12 months on, there's still no sign of peace talks. Moscow wants to capture the entire Donbas region in eastern Ukraine (at the very least) while Kyiv wants to reclaim its entire land (including the Crimea) from Russian hands.
Here's why Ukrainian Volodymyr Zelenskyy warned this week that the next offensive from Russia has "already started".
Early signs of heightening aggression
1. Increased use of artillery
The city of Bakhmut of Ukraine has been under intense attack for some time – but now things have stepped up.
On Tuesday alone, Moscow has hit the city with short-range artillery 197 times, and there have been 42 clashes between the opposing sides.
Military analysts told New York Times that Russian artillery barrages reportedly had risen from around 60 per day a month ago to more than 90 per day last week.
One day, there were 111 Ukrainian locations targeted.
2. More soldiers being mobilised
Nato's secretary general Jens Stoltenberg told reporters during a visit to South Korea on Monday: "We see that they are preparing for more war, that they are mobilising more soldiers, more than 200,000 and potentially even more than that."
Ukraine has also suggested Russia now has more than 320,000 soldiers in the country. That's double the size of its initial force when Moscow thought it would be able to storm Kyiv in a matter of days.
Western officials say Moscow has 150,000 to 250,000 soldiers in reserve too, either training.
Stoltenberg also noted that Russia is starting to build up its weapon supply again.
He said: "They are actively acquiring new weapons, more ammunition, ramping up their own production, but also acquiring more weapons from other authoritarian states like Iran and North Korea."
Military analyst for Rochan Consulting Konrad Muzyka told the New York Times that "the Russian are withdrawing a lot of equipment from storage areas".
However, Moscow may struggle to equip all of its new soldiers with weapons, and Ukraine has previously indicated that it uses tanks from the Soviet-era which are now outdated.
How is Ukraine preparing?
The country is very conscious of the impending offensive.
On January 30, the Ukrainian president Volodymyrr Zelenskyy said: "I think that Russia really wants some kind of big revanche.
"I think it has started it. And I think that they will not be able to provide their society with any convincing positive result in the offensive. I am confident in our army. We will stop them all little by little, destroy them and prepare our big counteroffensive."
Ukraine has just secured an influx of armoured vehicles and tanks from the West, but it will take several weeks to train personnel up on this new equipment – and the war may already have returned to full swing after the winter-lull by then.
Ukraine is also calling for new fighter jets to help it combat Russia's attacks, although the West is yet to agree to this request.
"We are on the eve of a very active phase. Both February and March will be intensive," Andriy Yosov from Ukraine's Defence Ministry has also warned.
Similarly, the head of Ukraine National Security and Defence Council, Oleksii Danilov, told Sky News, "the main fights are yet to come," and that anything could happen in the "next two or three weeks".
However, Danilov suggested that the offensive would only peak on the anniversary of the invasion.
He said: "We think that, given that [Russia] lives in symbolism, they will try to try something around February 24."
It's also not clear what shape the actual attacks will take. Russia may be planning to open up a new front in the east, to try to capture land it previously failed to secure, or it may push further through land it already has.