Politics
Here Are All Of The Celebs Confirmed For The New Series Of Dancing On Ice So Far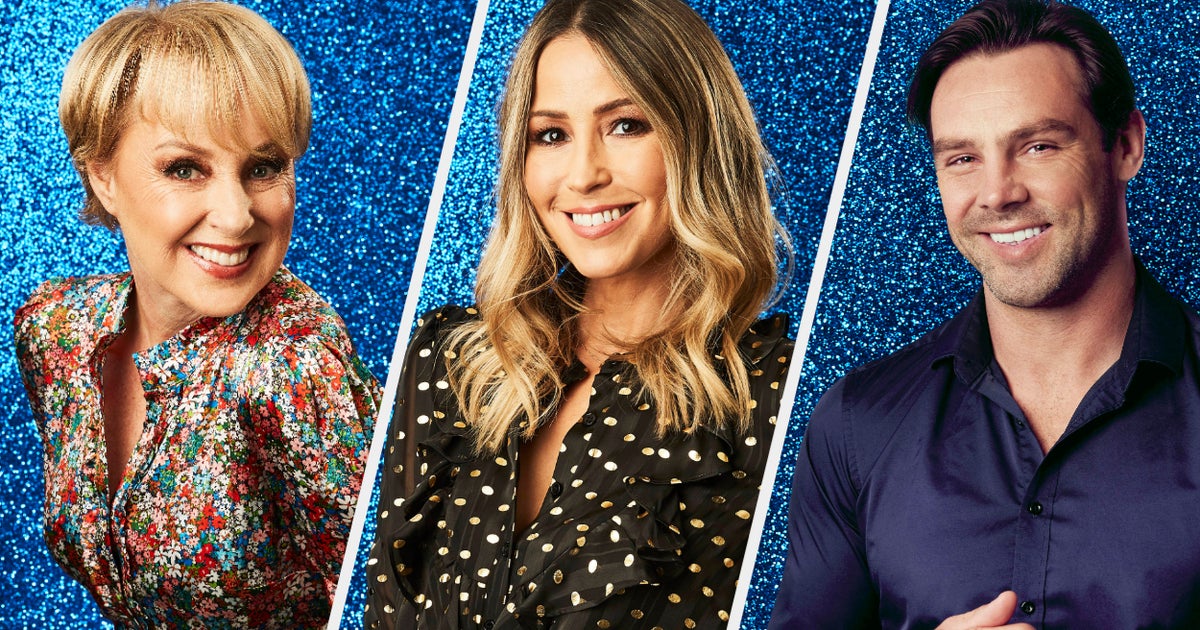 Known for: Playing Sally Webster in Coronation Street for the last 35 years.
She says: "I'm not getting any younger. I've just got to take every opportunity I get so that when I'm old I can say 'You know what? I gave it a go'.
"Now everyone knows I'm doing it, I can't back out, can I? And I'm so scared."
Bonus fact: Sally's daughter Phoebe is now also a household name after starring in the first series of the hit Netflix period drama Bridgerton.  
Bez
Known for: Shaking his maracas and pulling some shapes alongside The Happy Mondays.
He says: "At the moment it's more like Bambi on Ice, not Dancing On Ice. How I got picked I don't know because I was absolutely awful at the audition but they must have seen some potential in me.
"I'm looking forward to learning a new skill and I can't wait for the Christmas ice rinks again so I can get on there and really show off."
Bonus fact: Bez has already proved popular with the public once before, winning Celebrity Big Brother way back in 2005.
Stef Reid
Known for: Representing Team GB at the Paralympics in 2008, 2012 and 2016.
She says: "I'm going to be picking up a new sport this winter and it comes with a little bit of showbiz. I'm going to be a contestant on Dancing on Ice and it's a little bit scary but I cannot wait!"
Bonus fact: Stef has always been sporty, and previously played rugby union before having her right foot amputated after a boat accident when she was a teenager.
Liberty Poole
Known for: Being one of the stand-out stars of this year's Love Island.
She says: "I ice skate as a hobby sometimes so I can get around the rink but I can't do any tricks, no pirouetting or anything, so I'm really looking forward to pushing myself and learning as much as I possibly can.
"Not just skating around the ice but actually dancing on ice. Bring it on!"
Bonus fact: Liberty is keeping ice skating in the family – her mum is actually already a trained figure skater.
Ben Foden
Known for: Being a rugby union player
He says: "I like the idea of learning a new sport and a new skill. I'm quite competitive as well so I like the challenge of competing against others doing something that I'm not necessarily good at!"
Bonus fact: Although best known as a rugby star – and the ex-husband of The Saturdays star Una Healy – you may have seen Ben trying his hand at singing during the 2019 series of X Factor: Celebrity, alongside fellow players Levi Davis and Thom Evans.
Regan Gascoigne
Known for: Being the son of former England footballer Paul Gascoigne.
He says: "Obviously I dance and love dancing, but it's the skill of this… I've always wanted to do it. Always! Ever since I was a kid!"
Bonus fact: Regan began training as a ballerina when he was eight years old, and has performed in The Nutcracker with the English National Ballet.
Rachel Stevens
Known for: Being a member of S Club 7 and later embarking on a solo career.
She says: "I'm so excited, obviously really nervous. It's one of those things,
until you do it you don't know what's going to happen."
Bonus fact: In 2008, Rachel was a frontrunner all the way through her series of Strictly, but eventually finished in second place behind Tom Chambers.
Dancing On Ice will return to our screens in January 2022.