Politics
Here's What Lewis Capaldi Actually Said In His Sweary Too-Rude-For-TV Brit Awards Speech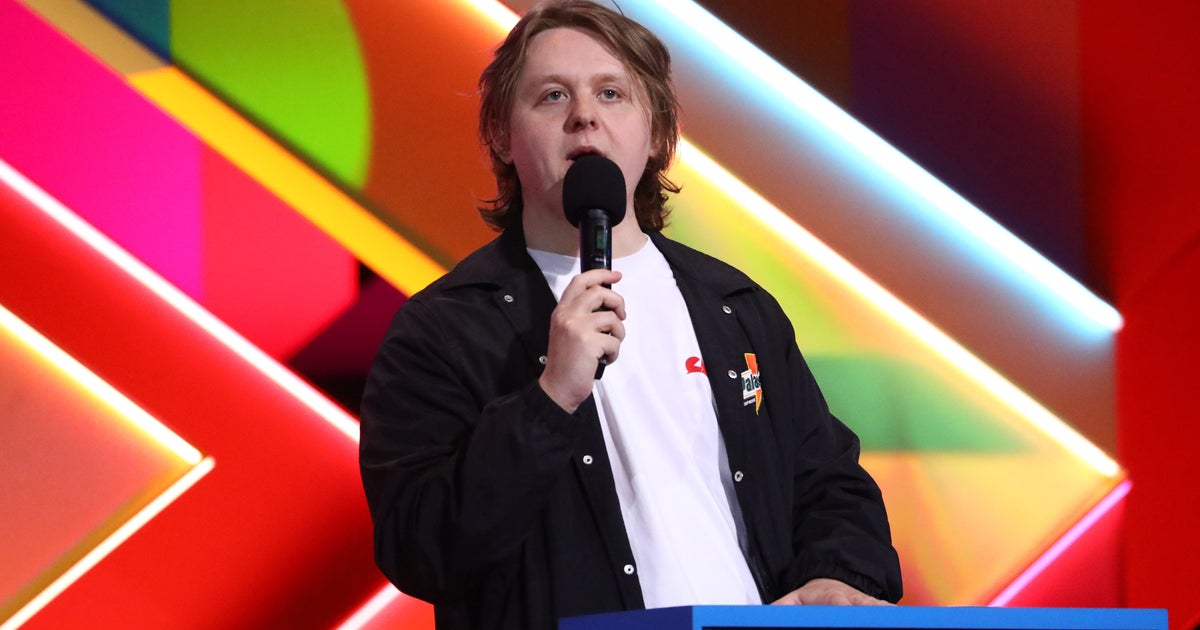 True to form, Lewis Capaldi's speech at last night's Brit Awards was a little too sweary for ITV and ended up being heavily censored, leaving many viewers wondering what it was he'd actually said during the live broadcast.
The chart-topping singer was invited back to the Brits on Tuesday night to introduce the winner of the night's top prize, Album Of The Year.
However, ITV pulled most of the audio for his speech, despite the fact it was broadcast after the watershed.
Fortunately, an uncensored version of his appearance has now made its way online, so we can hear exactly what it was that he said.
Starting as he meant to go on, the Scottish star told the cheering crowds to "shut up" and "shush", before introducing himself with a "hello motherfuckers".
"Listen, guys," Lewis began. "Here, man. I'm fucking sweating. It's like a swamp down there. Sweaty bollocks. Hello Brit Awards! That's where we are."
He continued: "Sorry, I'm reading off a card, here. How is ever-y-one do-ing? It's great to be here tonight. It's just great to be out of the house, to be honest.
"Eh… it's been a great year for albums – most of all because I haven't fucking released one – it's a total honour to present the award for Best Album. Let's hope that this coming year is even bigger and better than ever for British music."
JMEnternational via Getty Images

Lewis Capaldi on stage at the Brit Awards
After a cheer from the crowd, Lewis said: "And obviously, let's also hope that Scotland win at the Euros."
This was met with a decidedly more mixed reaction, to which he said: "I didn't fucking write it! I'm just doing a job!" 
Dua Lipa ended up being the big winner at Tuesday night's Brits, taking home not just Best British Album for Future Nostalgia but also Best Female Solo Artist
J Hus was awarded Best British Male, while Little Mix made history as the first all-female group to win Best British Group, which they acknowledged in their scene-stealing acceptance speech.
Check out all the winners from this year's Brits here.