Politics
Historic Medical Racism 'Not A Reason' For Vaccine Hesitancy, Equalities Minister Claims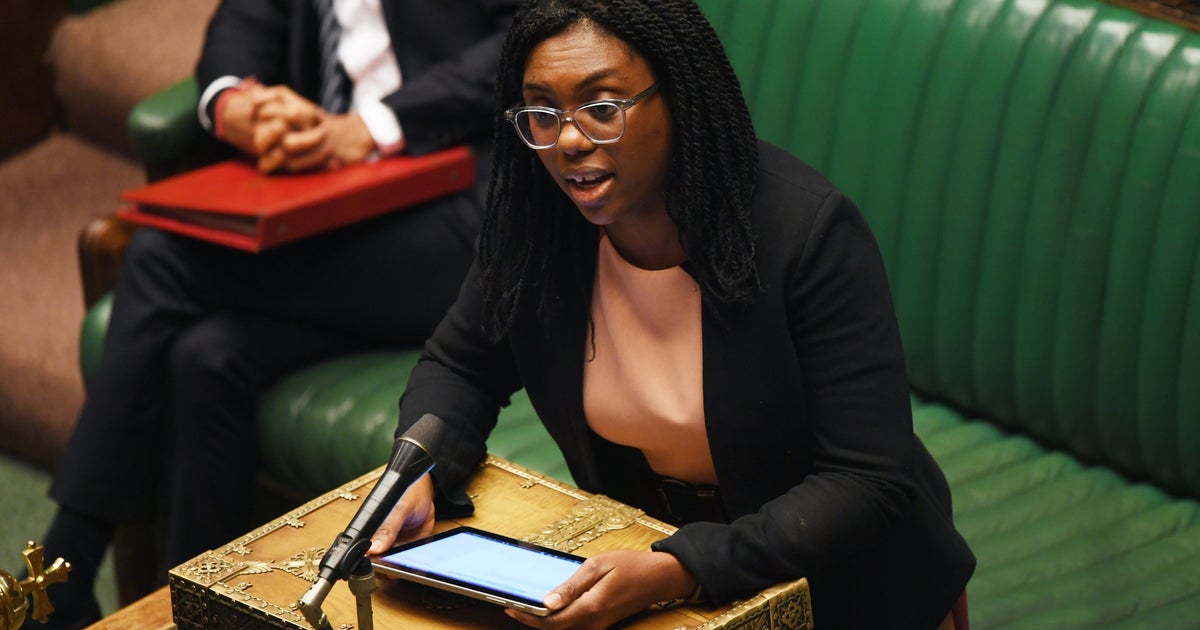 The equalities minister has claimed historic medical racism is not a reason for coronavirus vaccine hesitancy among some communities.
Kemi Badenoch said suggestions that past abuses of people from certain minorities can affect people's attitudes towards vaccines today amounts to "propagating a line that the NHS is racist".
But Labour MP Kim Johnson, who was questioning the minister, said evidence given to the Commons equalities committee last week by experts working in the field suggested historic medical racism was a factor.
Johnson pointed towards figures which show that Black women are five times more likely than white women to die in pregnancy and childbirth in the UK and Ireland
In December, HuffPost UK also revealed concerns that historic medical racism has led to hesitancy about the jab.
But Badenoch claimed these were often due to incidents that have happened in other countries. 
She also referenced a survey by the Office for National Statistics, which showed that the top reasons for hesitancy among Black groups were worries about side effects, long-term health effects and safety, and did not list medical racism as a reason.
UK Parliament/Jessica Taylor

Equalities minister Kemi Badenoch
She told the committee: "The issues that people refer to around historic medical racism and so on, where I have asked more deeply they often talk about things in the US, or there's one specific example of Pfizer in Nigeria that often repeatedly comes up which we don't find here and is also, even from my own personal experience knowing the sort of large brand that Pfizer is even now, I think that these are more topical things that people discuss often propagated on social media.
"But (they) are not the reasons for the hesitancy.
"I am also very, very conscious about propagating a line that the NHS is racist, which is fundamentally what this is about.
"The medical racism that they are talking about is often to do with people interpreting the way that they have been treated as not being culturally sensitive.
"Having more culturally appropriate guidance and explaining to people who to deal with people from different backgrounds is something the government is very much funding and is very much alive to."
Johnson responded: "I think the point you raise about racism in the health sector is a very complex one and there are data, if you look at maternal health data for Black women, it is very alarming.
"But the practitioners raised these issues at our witness session last week and they are working in the field and this is the evidence that they have provided, Kemi."