Politics
How To Make Gordon Ramsay's Cajun-Style Breakfast Croissant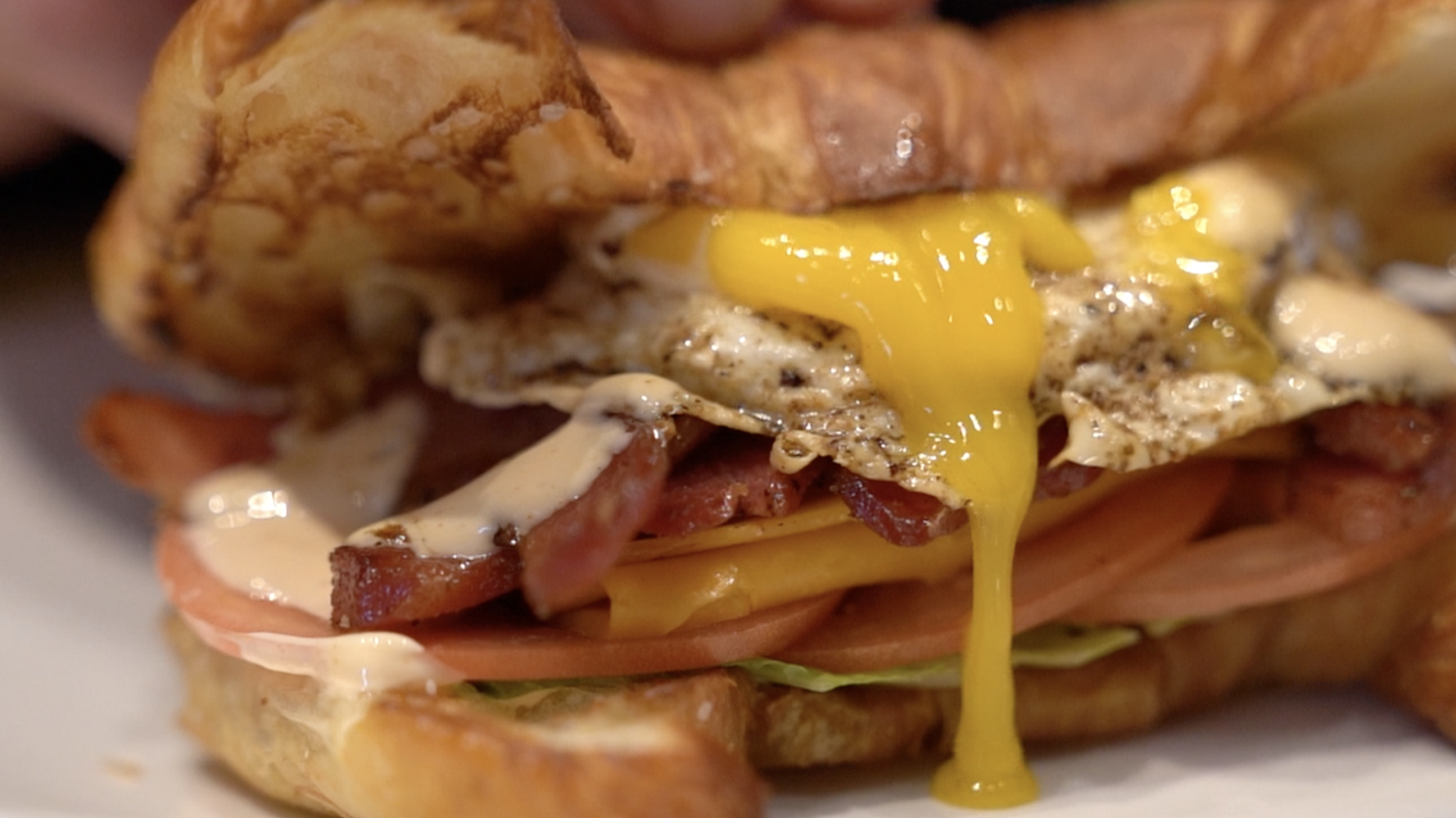 If you've run out of breakfast ideas to make your first meal of the weekend feel a little more interesting, we've got your back.
This cajun croissant from Gordon Ramsay caught our eye, oozing with runny egg, melted cheese and – of course – lots of butter. You can even make your own spicy mayo, which just includes adding a bit of hot sauce and seasoning.
The five-step recipe isn't too tricky, and will start your weekend off on the right foot. Enjoy!
Ingredients:
1 croissant

1 egg

3 Oz (85g) tasso ham thinly sliced (substitute with Canadian bacon or black forest ham)

Butter

Old bay seasoning (you can replace with cajun, or make your own)

Olive oil

2 pieces of romaine lettuce

3 slices of tomato

1 slice cheddar cheese

Salt
For the spicy mayo:
2 tablespoons of mayonnaise

2 teaspoons of hot sauce

2 lemon wedges

Old bay seasoning
Method:
Heat the pan to a high heat. Once warm, add a teaspoon of olive oil and salt to the pan. Add the sliced croissant slice side down until nicely browned, then flip and toast. Soak up the salt before you remove from the pan when toasted.

Turn the heat to medium-high heat and add ham. Add a touch of pepper and old bay seasoning as it cooks in the pan. Remove the ham from the pan on to a plate or bowl with a paper towel. Keep the drippings in the pan.

Add a tablespoon of olive oil and two knobs of butter into the pan. Season the butter with a pinch of old bay. Once butter mixture is browned, crack and add egg. Take the pan off the heat so that the egg cooks evenly. Add a touch of old bay on top of the egg that's frying. As it cooks, you can lightly baste the egg with the butter sauce in pan to further cook.

While the egg cooks, create your mayo. Add mayo, hot sauce and a touch of old bay. Squeeze the lemon and mix. You can add as little or as much hot sauce as you see fit.

To serve, place the bottom of the croissant on a plate and put a thin layer of mayonnaise, followed a layer of lettuce (chopped to fit the croissant) and dust with some salt. Then add tomato and cheese. Put a layer of mayo on top of the cheese and add the tasso on top of that, followed by the fried egg. Put a dash more mayo around egg and top with your other layer of the croissant!
And if you want to see Gordon Ramsay himself make the delicious breakfast sandwich, watch the video below.