Politics
'Hurry For Symbolism!': No-One Held The Courthouse Door Open For Trump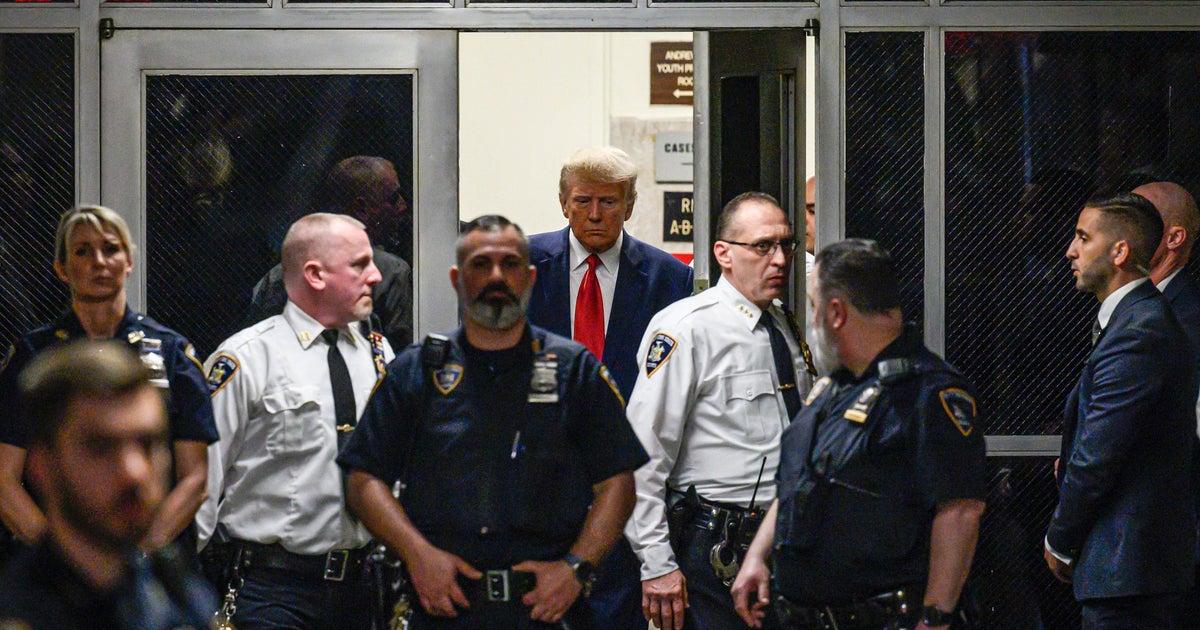 A video of no-one at a New York court holding the door open for Donald Trump has gone viral as one of his former staffers suggested it was an embarrassing moment for the former president.
The Associated Press posted a clip on Twitter on Tuesday of Trump having to push the door open for himself as he enters the Manhattan Criminal Court for his historic arraignment.
The ex-president later pleaded not guilty to 34 felony charges that he falsified business records to hide $130,000 in hush money he paid in the last weeks of his 2016 presidential campaign.
He said: "There's a court officer, I believe, who enters before him, doesn't hold the door open for him.
"And the former president actually has to push the door open for himself, which is probably the first time he's had to do that in quite some time."
Alyssa Farah Griffin, a former White House communications director and CNN pundit, added: "That alone, knowing Donald Trump, will stick with him in a way … just a symbolic way of noticing the difference … the lack of pomp and circumstance … the lack of service being provided for him.
"Just that moment. That could have been a stark one that stands out to him."
They weren't the only ones to notice …
Prosecutors have accused Trump of paying two women to suppress their accounts of sexual encounters with him.
The indictment, unsealed after Trump's court appearance along with a statement of facts, alleged that Trump and others violated election laws through a scheme to suppress the publication of negative information about him ahead of the 2016 US election.
The two women were adult film actress Stormy Daniels and former Playboy model Karen McDougal.
"Not guilty," Trump, 76, said when asked how he pleaded.
"We're going to fight it. We're going to fight it hard," Todd Blanche, a lawyer for Trump, told reporters after the arraignment, adding that Trump was frustrated, upset and angry about the charges.