Politics
Iconic Moments That Will Define Volodymyr Zelenskyy's Historic UK Visit, In Pictures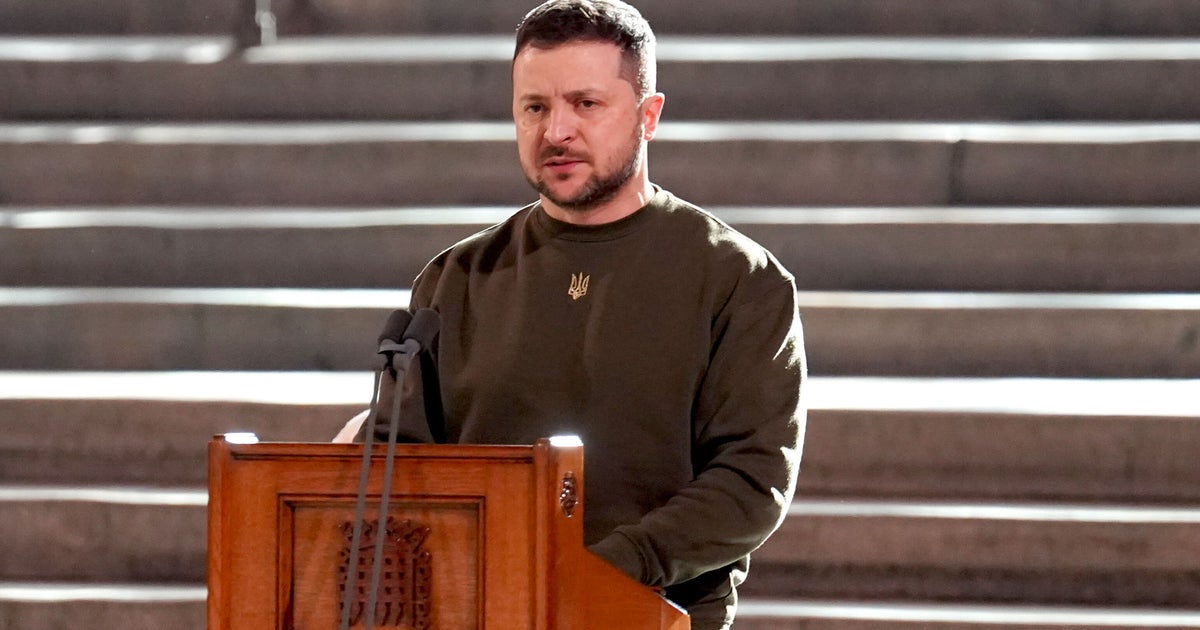 Volodymyr Zelenskyy made his first trip to the UK since Russia's invasion on Wednesday, and created many historic moments in the process.
The Ukrainian president has established a reputation worldwide for his response to Vladimir Putin's brutality, galvanising support for his country around the globe while his forces manage to hold back the Russian troops.
Almost a year after Putin first ordered his Army into Russia's European neighbour as part of a "special military operation", Zelenskyy travelled to the UK to thank the government for its help, while calling for fighter jets.
Here are some of the photos from the eventful day, starting with greetings from Sunak and an arrival at Downing Street.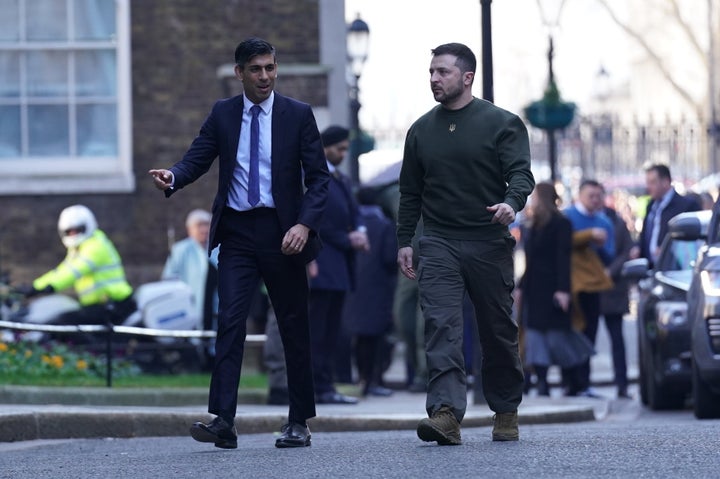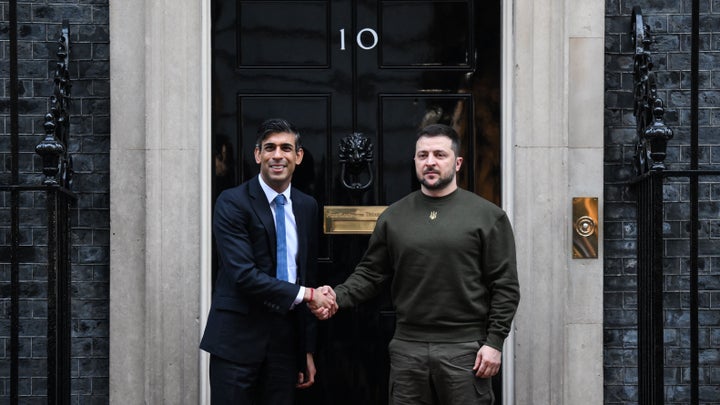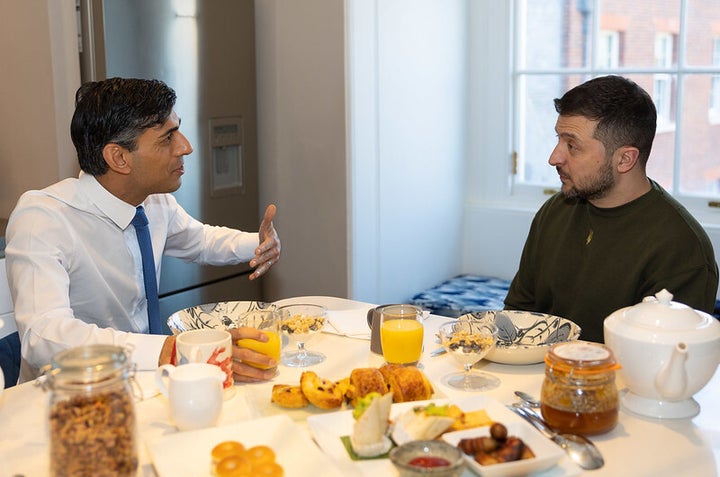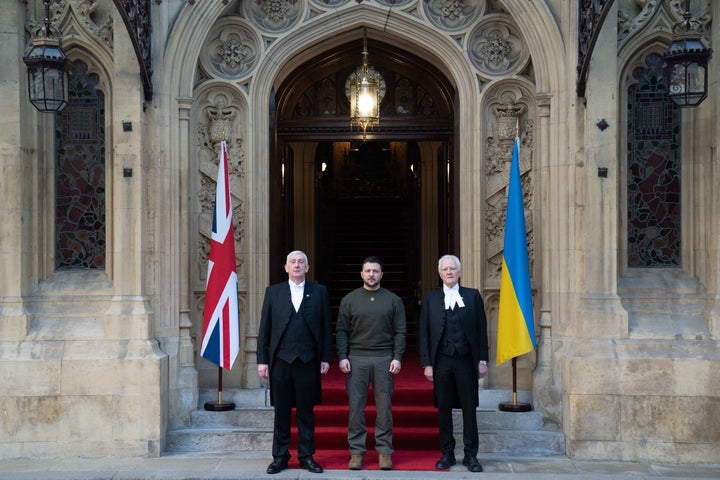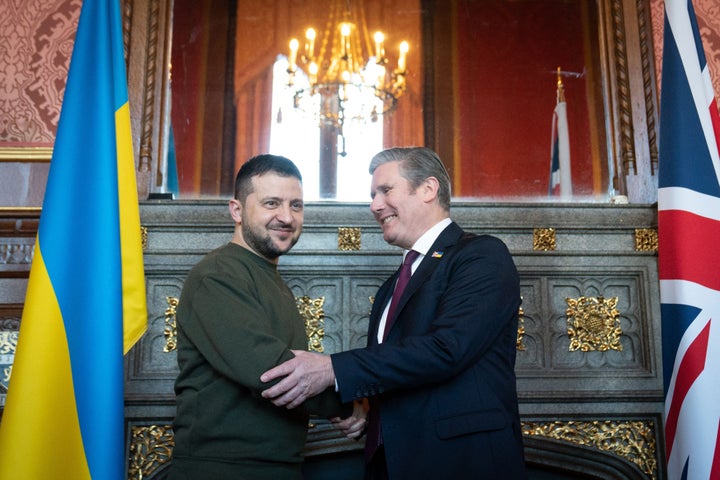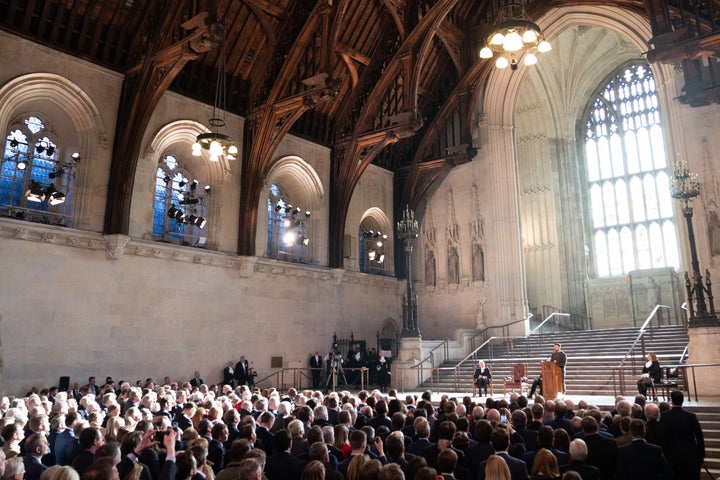 Another angle to capture the scene of Zelenkyy's speech to MPs.
The Ukrainian president used his speech to thank the UK for its "strong character", "bravery" and for not compromising on "the ideals of these great islands", while calling for fighter jets to help Ukraine fight Russia.