Politics
Jade Thirlwall Shares Hilarious Response To Baby Speculation After Bandmates' Pregnancy News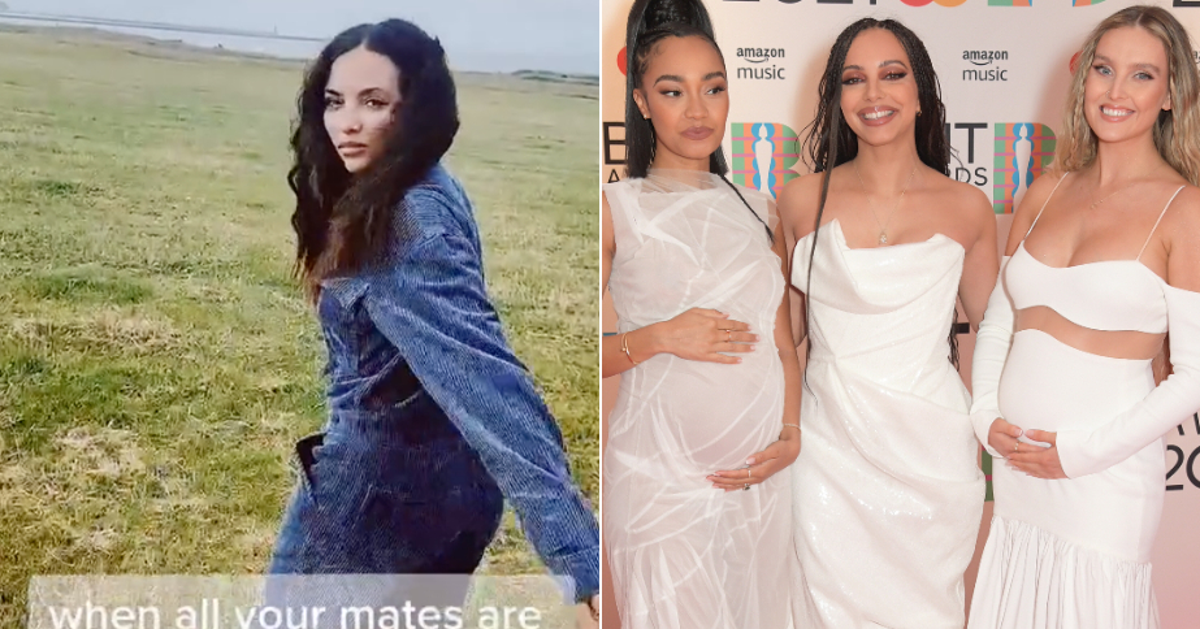 Little Mix singer Jade Thirlwall has shared a hilarious video clearing up any speculation about whether her bandmates' recent pregnancy announcements have got her feeling broody.
Back in May, Leigh-Anne Pinnock made headlines when it was announced that she and financé Andre Gray were expecting their first child, with Perrie Edwards revealing her own pregnancy just days later.
However, posting to TikTok on Wednesday night, Jade made it clear that we shouldn't expect her to make a pregnancy announcement from her any time soon.
Alongside a video of herself frantically running, she joked: "When all your mates are having *babies* and they ask when it's your turn."
David M. Benett via Getty Images

Leigh-Anne Pinnock, Jade Thirlwall and Perrie Edwards
"We were on a work Zoom and we were chatting about things that were coming up in our schedule because in Little Mix we are blocked out two years in advance," she recalled. "I was thinking, 'I won't be able to do that'.
"I messaged my manager and she called me and said, 'You're pregnant'. I was like, 'How do you know? And she said, 'Because I am pregnant'.
"Then she said, 'Can I add someone to the call?'… I just heard this voice [Leigh-Anne] that said, 'Perrie! You too!' And then we just cried our eyes out. We couldn't believe it."