Politics
Joe Biden Defends Leaving Afghanistan: 'I Was Not Going To Extend This Forever War'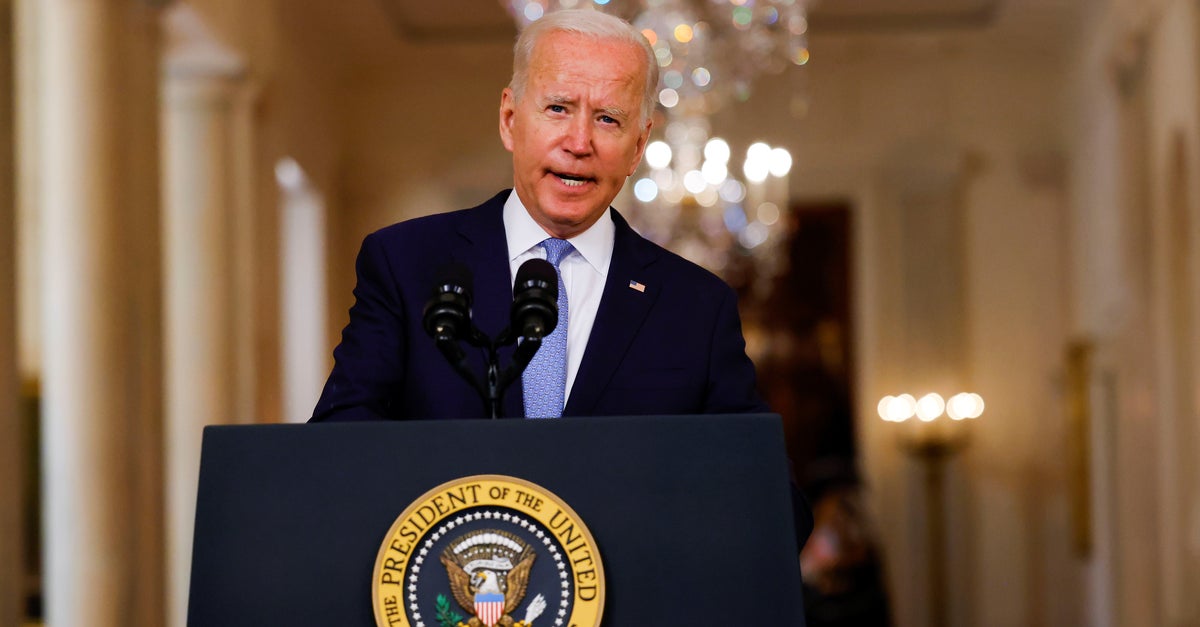 Carlos Barria via Reuters

Joe Biden delivers remarks on Afghanistan during a speech at the White House.
US president Joe Biden has defended his decision to leave Afghanistan after two decades, saying he was not going to extend a "forever war" and make it a "forever exit".
Biden has faced criticism for a lack of flexibility over the August 31 deadline to pull US and western troops from the war-torn country.
But in a speech on Tuesday night in the aftermath of the final American soldier flying out of Kabul, Biden said his predecessor Donald Trump's deal with the Taliban for a US exit gave him a choice of either withdrawing or adding thousands more troops.
"That was the choice, the real choice: between leaving and escalating," he said.
Defending the hard deadline, the president said: "I was not going to extend this forever war, and I was not extending a forever exit."
He argued America's main mission – to kill Osama bin Laden – had been complete in 2011.
"We succeeded in what we set out to do in Afghanistan over a decade ago – and we stayed another decade," he said from the White House. 
This is a breaking news story and will be updated. Follow HuffPost UK on Twitter, Facebook and Instagram.