Politics
Just What Is Really Going On With Rishi Sunak's Speaking Style?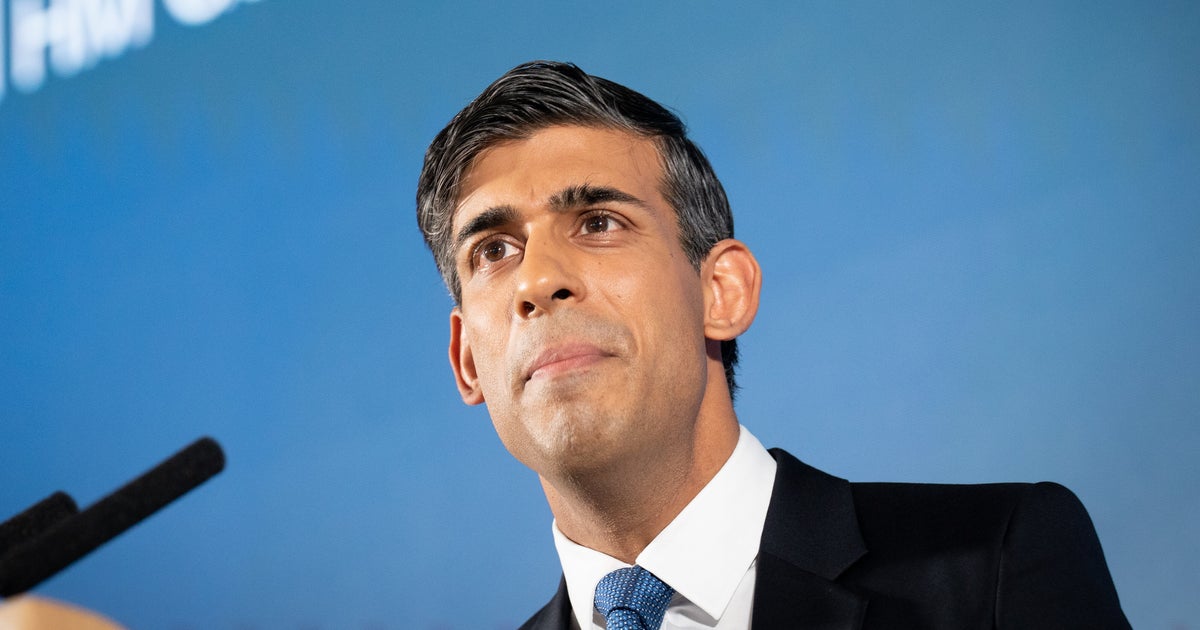 Rishi Sunak's speaking style has attacted some attention since he became the UK's third (and final) prime minister of 2022.
While he hasn't received quite the level of criticism aimed at his predecessor Liz Truss and her famously stilted manner, there have been some comparisons to the cringey Will McKenzie from The Inbetweeners.
As the actor behind the character, Simon Bird, joked to The Times: "I'm absolutely baffled why anyone would see any similarities at all between this privately educated, socially awkward, out-of-touch caricature and … ah. Scrap that."
The Telegraph's Madeleine Grant even said it was like "painting by numbers but with words" or "Count von Count from Sesame Street was moonlight as PM".
But is there a reason why Sunak has such a particular delivery?
Speaking to HuffPost UK, Ges Ray, who teaches people how to speak in public for a living, suggests that Sunak might have deliberately chosen to have more of a "low profile" compared to his predecessors.
Ray notes that Truss adopted the voice of Margaret Thatcher, with her voice dropping in tone and timbre when she took up her place in No.10.
He adds: "Those who watched Boris Johnson noted his ability to adopt the bumbling orator style as a chosen persona, part of his high profile."
By comparison, he says that Sunak uses an "encourage tone" with "relatively simple and straightforward language", which allows his critics to categorise him as "primary school teacher, reaching above the noise of the classroom with warm encouragement".
"Which is the audience that matters? His immediate critics, or the population at large, perhaps more open to the contrast with recent PMs?"

– Ges Ray, speech coach
If the PM wants to change his delivery, Ray suggests he needs to work on "voice tones, gravitas, his physical stature" to improve as a speaker.
But he also asks: "Which is the audience that matters? His immediate critics, or the population at large, perhaps more open to the contrast with recent PMs?
"Could it be – and this is simply personal conjecture! – that with the enormous demands of the greatest of Great Offices of State he has eschewed, and indeed distanced himself from the path of his two immediate predecessors, deliberately choosing not to develop a new speaking style?"
When analysing Truss's speech during her time in the spotlight, journalist Viv Groskop of the How To Own A Room podcast, explained that there are advantages to being a less conventional speaker.
She told HuffPost UK: "In previous decades we have been used to speakers ― and politicians in particular ― who look and sound more confident than most of us. But often that approach now comes across as stuffy and old-fashioned.
"Now that we are surrounded by TikTok content, TED talks, YouTube and we constantly have people talking at us and trying to get our attention, our perception of what is authentic and worth our time is changing fast."
Some sketch-writers did picked up on Sunak's slight tone-switch when he started answering journalists' questions during his speech this week.
Letts noted that a "sparkier, more commanding, combative Sunak" emerged when challenged by the media on his vision.
"He dropped that dreadful Timmy-the-Hamster voice and sounded more like a corporate high-flyer grasping supply-chain problems," Letts commented.