Politics
Keanu Reeves Overcomes Jitters To Play With Old Band Dogstar As The Keanussance Rocks On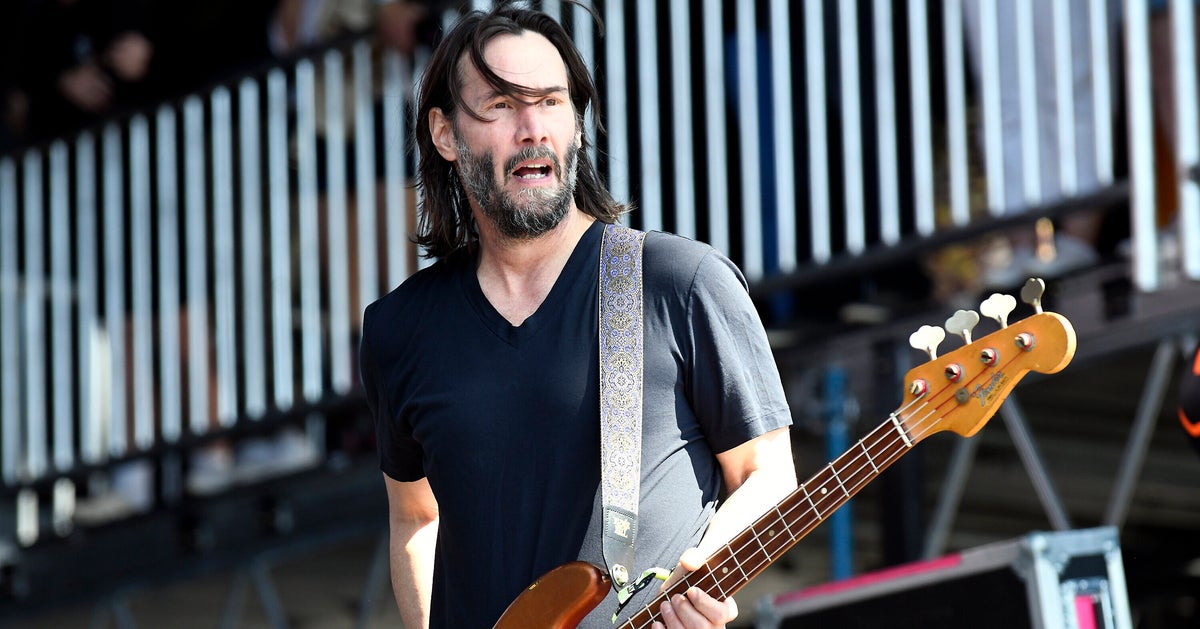 Instead, the actor played bass with his old rock band Dogstar in the group's first public concert in more than 20 years at the BottleRock Napa Valley festival in Napa California over the weekend, Deadline reported.
Dogstar never really hit it big, but with the Matrix star providing the celebrity power, thousands watched him with bandmates Bret Domrose on vocals and Robert Mailhouse on drums.
Keanu was seen jumping for joy as the the band began its set in video shared by the San Francisco Chronicle's Mariecar Mendoza.
"We were hoping we wouldn't see a lot of grass. This is awesome," Bret told the crowd, SF Gate reported.
Riff magazine's Roman Gokhman also shared footage of some of Keanu's bass work.
Screams of "We love you, Keanu!" accompanied every number, according to SFGate.
"He was just super positive," Keanu told The San Francisco Chronicle. "He was like, 'Listen to the music. Just be present in the song, and it will go from there.'"
Keanu also went with the flow in playing off San Francisco 49ers tight end George Kittle at another event on the grounds.
George impersonated Keanu's Neo from Matrix dodging bullets in slow motion. Keanu then improvised making a catch. SFGate's Gabe Lehman caught the action.