Politics
Legendary Rapper DMX Has Died, Aged 50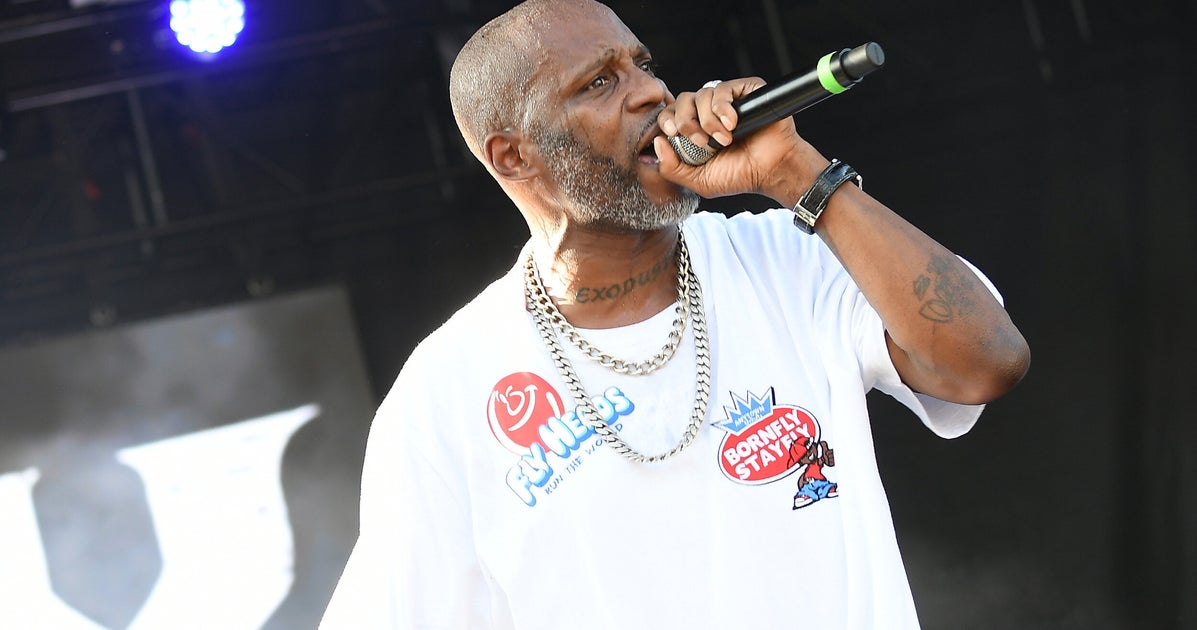 Legendary rapper DMX has died aged 50.
The hip-hop star died on Friday after suffering "catastrophic cardiac arrest", according to the hospital in White Plains, New York (via PA Media), where he died after being admitted on 2 April. 
His family's statement said DMX, born Earl Simmons, died with relatives by his side after several days on life support.
Paras Griffin via Getty Images

DMX on stage performing in 2019 
"Earl was a warrior who fought till the very end. He loved his family with all of his heart and we cherish the times we spent with him," they said. 
"Earl's music inspired countless fans across the world and his iconic legacy will live on forever.
"We appreciate all of the love and support during this incredibly difficult time. Please respect our privacy as we grieve the loss of our brother, father, uncle and the man the world knew as DMX."
The Grammy-nominated artist was famed for his his trademark delivery that was often paired with growls, barks and "What!" as an ad lib, and had hits including Party Up (Up in Here) and X Gon' Give It To Ya.
He made a splash in rap music in 1998 with his first studio album, It's Dark And Hell Is Hot, which debuted at number one on the US Billboard 200 albums chart.
The multiplatinum-selling album was anchored by several hits, including Ruff Ryders' Anthem, Get At Me Dog, Stop Being Greedy and How It's Goin' Down.
In December of the same year, DMX released his second album, Flesh of My Flesh, Blood of My Blood, which also debuted at the top of the Billboard 200, making him one of the few artists to have two number one albums in one year and putting him in the same company as Led Zeppelin and Tupac Shakur.
He went on to release five further albums and during his career, earned three Grammy nominations and was named favourite rap/hip-hop artist at the 2000 American Music Awards.
Ron Galella, Ltd. via Getty Images

DMX at the 2000 American Music Awards
DMX also fronted the Ruff Ryders collective, which helped launch the careers of Grammy winners Eve and Swizz Beatz, and relaunch The Lox.
Along with his musical career, DMX was also an actor, starring in the 1998 film Belly and he also appeared in 2000′s Romeo Must Die with Jet Li and Aaliyah.
DMX regularly struggled with drugs and an addiction to crack cocaine that he said began at the age of 14, and was arrested for a number of charges, including drug possession, animal cruelty and tax evasion.
He entered rehab multiple times, most recently in October 2019, when he announced via Instagram that he was in an "ongoing commitment to putting family and sobriety first."
Following news of DMX's death stars including The Weeknd, Missy Elliott, Halle Berry, Janet Jackson and LeBron James were among those who paid tribute online.
Even though you had battles you TOUCHED so many through your MUSIC and when you would PRAY so many people FELT THAT! This is heavy for the HipHop family but your LEGACY LIVES ON & your SPIRIT. Continued Prayers for X family & friends for STRENGTH/HEALING🙏🏾 pic.twitter.com/ZI9NI6Nslg

— Missy Elliott (@MissyElliott) April 9, 2021
DMX. 🕊 His gift meant so much to so many. Sending love to his family.

— Halle Berry (@halleberry) April 9, 2021
RIP DMX ! one of my biggest inspirations… thank you for everything 🖤🕊😢

— aj (@ajtracey) April 9, 2021
REST IN PARADISE DMX TONIGHT WE CELEBRATE THE LIFE YOU LEAD EVERYS DECEMBER 18TH D DAY 🫀

— TYRON (@slowthai) April 9, 2021
RIP DMX. Thank you for being the soundtrack of my childhood.

— Burna Boy (@burnaboy) April 9, 2021