Politics
Lewis Capaldi's Semi-Naked Selfies Leave Michael McIntyre's Big Show Viewers In Hysterics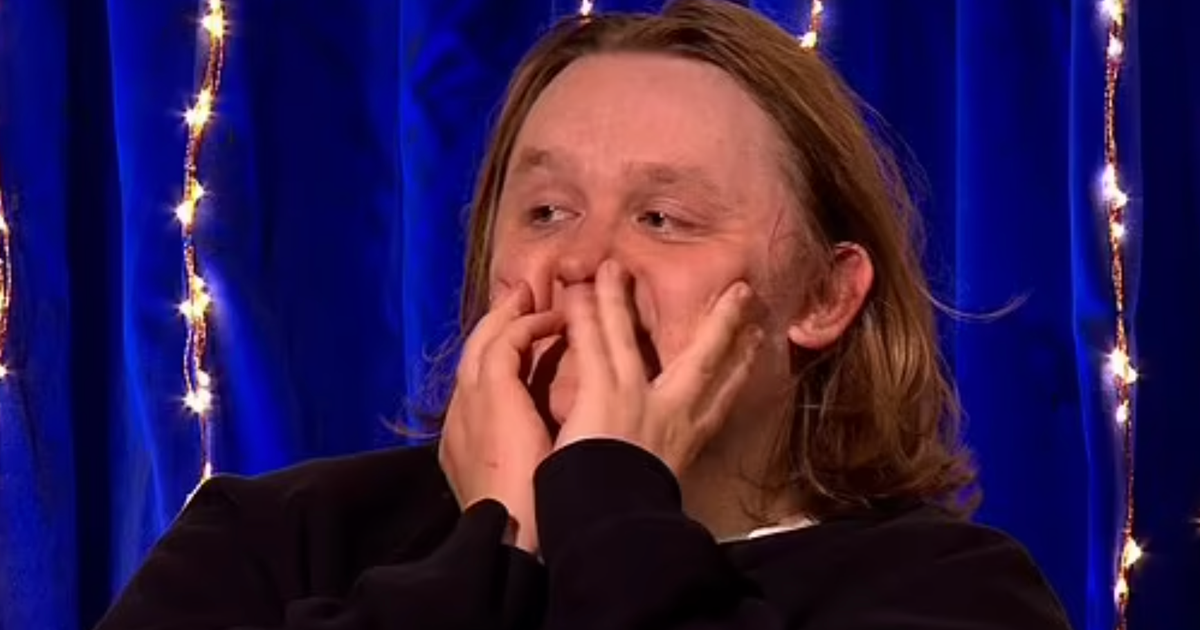 Lewis Capaldi knew what he was letting himself in for when he agreed to hand over his phone to Michael McIntyre as part of his regular Send To All challenge on his BBC show.
The segment sees a celebrity hand over their mobile to Michael who then peruses through their phone before sending an oft-hilarious message to all of their (often famous) contacts and awaits responses.
But that didn't mean the Scottish star bothered to do a quick audit of the photos in his camera roll ahead of his appearance on Saturday night's episode of Michael McIntyre's Big Show.
The Someone You Loved singer showed what a good sport he was when the host started scrolling through his snaps only to reveal several of Lewis in his pants.
Cue gasps from the audience at London's Drury Lane Theatre and Lewis joking: "I'm smuggling quite a few budgies there!"
When Michael asked why the singer was taking the selfies, he replied: "Ah, for personal use."
Another picture showed Lewis lying down on a bed holding a trophy from the Official Charts Company, which left the audience and viewers at home in hysterics…
But as Rylan relinquished his phone, he soon realised there was an app he'd forgotten to delete prior to it being the focus of a feature on national TV.
He was seen holding his head in his hands laughing as he realised Hinge was still active, and it didn't take Michael long to delve into his profile.
Throwing it up on the big screen, viewers saw a variety of Rylan's pictures and answers to various prompts.
"You know when you join these things… because I am a single man know, so I thought I'd get with the programme and do what everyone else does and try this out," he explained. "But it says you have to add a certain amount of photos.
"I've not updated my photos since I've done that, 'Oh that one will do, that one will do,'" he insisted.
Rylan's profile also revealed his unusual skill is that he can "roll his tongue in three places" and the way to win him over is by "being decent".