Politics
Lil Nas X Defends Madonna Following Backlash Over Her BET Awards Kiss Comparison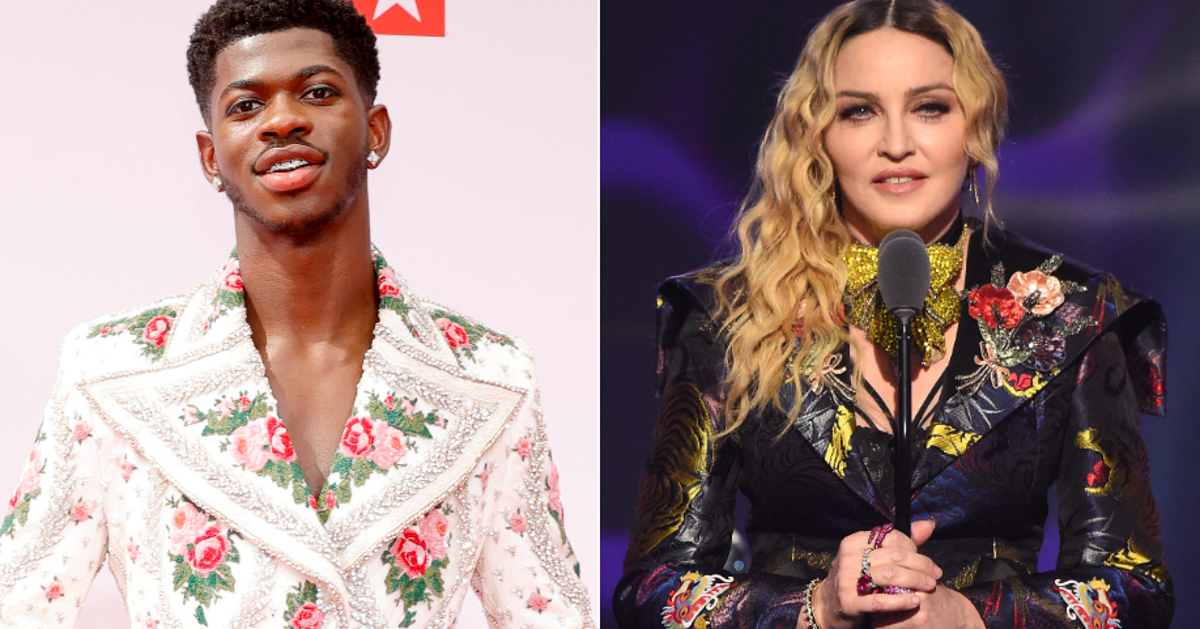 Lil Nas X has defended Madonna after the singer faced a backlash for her reaction to his on-stage kiss at the BET Awards last week.
On Sunday night, Lil Nas X won widespread praise for his performance of his song Montero (Call Me By Your Name) at the awards show, which ended in him locking lips with one of his back-up dancers.
Days later, Madonna raised eyebrows when she shared a photo of Lil Nas kissing his dancer, alongside a throwback photo of herself and Britney Spears at the 2003 VMAs.
"#DidItFirst," she commented, prompting criticism on social media.
However, while many felt Madonna's comment was inappropriate, Lil Nas has since insisted the singer didn't mean anything negative.
Responding to a tweet from the pop culture account Pop Crave, he wrote: "Me and Madonna are friends. It's just a joke."
Madonna and Lil Nas met last year, when the chart-topping star sat in the audience for her Madame X theatre tour.
The Ray Of Light singer later shared footage of their exchange during the show on her Instagram, which included them sharing a beer, an offer for him to come and meet her horses and an impromptu rendition of his hit Old Town Road.
Lil Nas X brought the house down at the BET Awards on Sunday night, where he gave his chart-topping hit Montero (Call Me By Your Name) its most elaborate (and steamy) performance to date.
The kiss came at the very end of the routine, with celebrities in the audience, including Pose star Mj Rodriguez and actor Lena Waithe, breaking out into rapturous applause afterwards.
Diddy also sent Lil Nas a message of support on Twitter, writing: "Lil Nas X did that!! Be fearless!!!"
The performance has won widespread praise online, and while a few conservative trolls have also been voicing their negative opinions, Lil Nas X has been shrugging them off in his usual effortless way.