Politics
Line Of Duty Star Adrian Dunbar Admits Uncertainty About Hastings' Future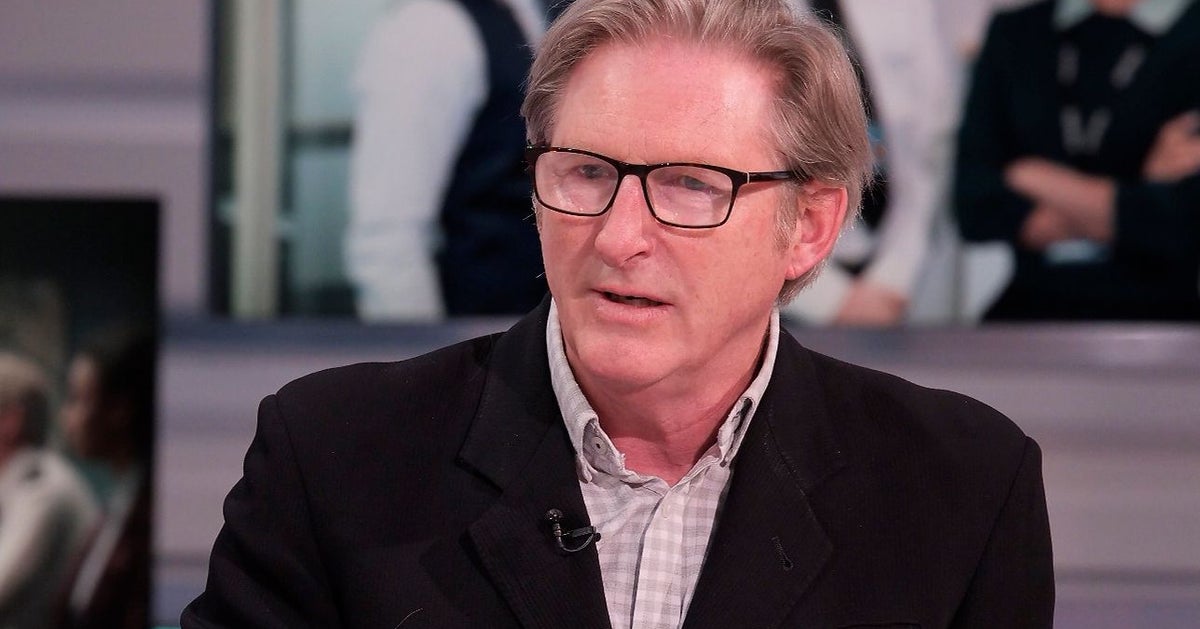 Line Of Duty actor Adrian Dunbar had a typically cryptic response when asked about his future on the BBC drama.
Adrian has played Superintendent Ted Hastings in all six series of the hit police show that's currently got the whole nation gripped, and was grilled about the latest season during an appearance on Monday's Good Morning Britain.
Speaking to hosts Adil Ray and Susanna Reid, the actor admitted the BBC regularly gave him briefings ahead of media appearances so he didn't give away too much.
"The BBC have people who kind of send me notes… and they say 'you cannot talk about this, this, this, this, this and this," he explained, revealing there was "quite a lot" he was unable to discuss when pressed by Adil.
"After all, now and again, leaks do happen. And it's a show that depends on collusion of the public with the show."
The presenters then asked whether there'd be a seventh series of Line Of Duty, to which he responded: "If the [viewing figures] are good and the BBC are happy, I'm sure they'll want to do another series."
However, when asked whether he'd be a part of it, Adrian cryptically told them: "I've no idea."
Line Of Duty creator Jed Mercurio teased before the launch of the current series that regardless of how long they've been with the show or how popular they are with viewers, no cast member is safe when it comes to future storylines.
"Everybody knows that we're serving something bigger than ourselves which is Line Of Duty," he said during a virtual press conference.
"I know it would be a sad day, but all the main cast realise it's possible. We're mates, we talk about it, we joke about it, it's something no one would relish but everyone would understand."
Elsewhere in his GMB interview, Adrian appeared to confirm one popular theory about the show's latest cliffhanger.
"I know [what happens to Kate] and a lot of Line Of Duty fans know. A lot of Line Of Duty fans know what's going on," he teased. "All will be revealed in the fullness of time. There's been a very big clue."
Although he didn't specify any further, Adrian appeared to be alluding to a clue in the series six trailer, released in March, which looked to confirm the fate of the characters involved in the dramatic cliffhanger.
Line Of Duty continues on Sunday night at 9pm on BBC One. Good Morning Britain airs every weekday from 6am on ITV.